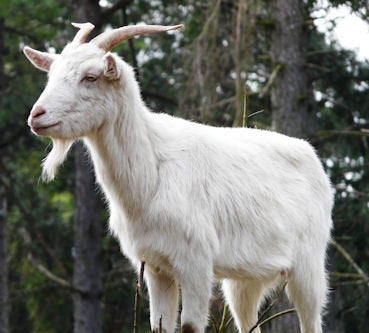 All eyes on Florida today, as a nation of journalists will jockey to be the first to tweet about Florida Governor Charlie Crist's decision to run for the U.S. Senate as an Independent, and thus claim scooplet supremacy. But while we're on the subject of Florida, can we briefly talk about the animals? Because the Florida Senate is apparently having a hard time doing something about the animals, specifically, the way people keep having sex with them.
As everyone who has ever reported this story will tell you, "Florida is one of only a dozen or so states that don't have a law against bestiality on the books." So, Democratic State Senator Nan Rich is taking her second shot at getting a law passed that would criminalize this sort of thing. This past Monday, the State Senate, by unanimous vote, passed a law that would make this sort of thing "a first-degree misdemeanor... with a penalty of up to a year in jail." It now goes to the State House, where a similar measure spurred by Rich and passed by the Florida State Senate last year failed to pass, despite the fact that it was pretty clear about how it was about people in Florida copulating with dogs and goats and whatnot.
Maybe they'll have better luck this year, but with the Tea Partiers always walking around complaining about government interfering in the lives of Americans, who knows what will happen!
I'll remind you that I heard on the "Colbert Report" that the grandmother of U.S. Congressman Bill Posey (R-Fla.) is rumored to have had hot, carnal relations with an alligator "after the great Okeechobee Hurricane." Posey has refused to quash these rumors, saying only that "there is no reason to say that I'm the illegitimate grandson of an alligator." But no one ever said that he was the illegitimate grandson of an alligator, so, hmmmmm.
Calling all HuffPost superfans!
Sign up for membership to become a founding member and help shape HuffPost's next chapter