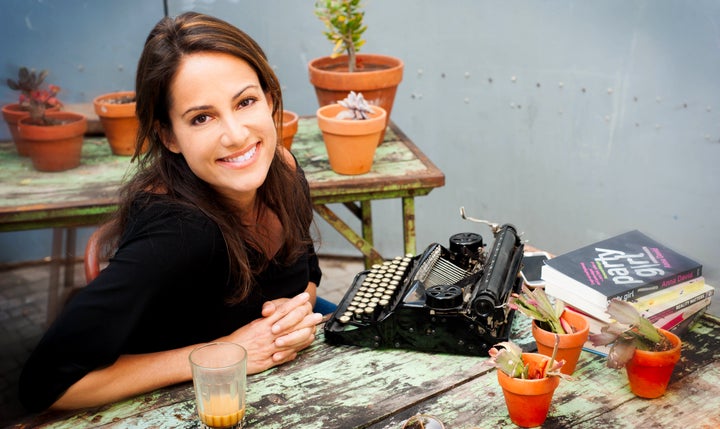 Believe it or not, telling my story about recovering from heroin addiction was one of the biggest barriers to my recovery. I spent years hiding my substance use, even after everyone in my life had figured out that something was wrong. However, once I got into treatment, I learned that my story is one of the most powerful, valuable things I have in my recovery. Why? Because it helps me connect with other people whose lives have been touched by substance use disorder.
Readers Want More Recovery Stories
Anna David knows about the power of sharing your story, too. Anna is a New York Times bestselling author who's written six books about addiction and recovery. Her first book, "reality fiction" novel Party Girl, drew heavily on her own experience getting sober in Los Angeles. Party Girl was hilarious, honest, and real, but Anna didn't expect readers to love it enough to make it a bestseller.
"I didn't realize at first that I was helping myself," she said. "I thought I was spreading a message — and I was — but every time I write or talk about embarrassing or disturbing experiences I've had, I'm de-stigmatizing the experience or the label by bringing it out in the open and seeing that other people relate to it, which gives me tangible evidence I'm not alone in my struggles."
Looking Beyond What We Think We Want
Anna went on to write five more nonfiction books. It's been a healing process for her, in some ways, and has given her perspective on herself. Learning who she is without substances has been key to Anna's recovery. From "completely delusional and self-obsessed," she has become a mentor to many other writers in recovery.
"I've always balanced a steady combo of ambition and negative self-talk," she said. "Before I got sober, my career ambition was to be a reporter for People Magazine, interviewing famous people on press lines. I thought the height of making it would be be to be able to rub up against people the world celebrated." She made it to People briefly — and then was fired.
But Anna kept writing, and working on her recovery. Losing her job at People, it turned out, wasn't the end of the world. Her writing appeared in The New York Times; she also became a regular on The Today Show. She learned what so many other people figure out once they get sober: that the adventure of recovery is much more compelling than substance use. She brought that sensibility to her writing, too. She said, "Almost all the addiction memoirs I read, with the exception of Permanent Midnight, are painfully boring once the character gets sober. I wanted the sober part of my book to be the most interesting part because, as any 'addict' knows, it's the addiction that's actually boring."
Sharing the Message with Women in Recovery
Using humor and honesty, Anna found a way to tell her story that really resonated with people. She decided to share her storytelling techniques with other women in recovery. By helping others practice telling their story about getting sober, Anna realized that she was helping herself as well.
"The students have taught me that there's no end to what the alcoholic brain will come up with to get what it wants or to justify behavior," she said. With more than a decade in recovery, Anna still resonates with that. Her students learn how to talk about their personal experiences without shame: Anna, a "chronic overshar-er" says that taking on the truth in a way that's funny, yet supportive, can erase the stigma that's attached to addiction.
She said, "I would urge anyone in recovery from anything to share their story. We're all in recovery from something and we all have stories to share. I've now seen so many people go from saying they can't write or they don't know how to writing and sharing their life stories and having their whole lives transformed."
Anna, you're living proof of the power that our stories can have as people in recovery. Thanks for bravely (and hilariously!) sharing your story and showing others that they can, too. You help me recover out loud, and remember that any day sober is a day worth sharing.
For more information on how to tell your recovery story out loud or to reach Anna David directly, visit here.
Related