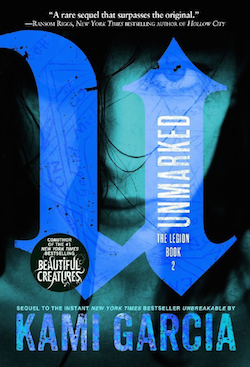 Long before her days of bestselling novels, movie adaptations and jam-packed book tours, Kami Garcia was a teacher encouraging her students to read.
"I was a teacher for 17 years," she says. "One of the things I did while I was teaching elementary school was run book groups outside of class. And that's how Margie (Margaret Stohl) and I came together to write Beautiful Creatures."
According to Kami, writing sort of accidentally fell into her lap. "Writing Beautiful Creatures was actually a dare from the students in my book group. I'm a teacher; I wasn't about to let my students punk me," she laughs. "But they wanted a story where the girl was the paranormal one. So we came up with idea to write the story from there."
After hitting the New York Times bestsellers list with Beautiful Creatures and having a book-to-movie adaptation to boot, Kami decided to write a series on her own. "We both had other ideas we wanted to work on in addition to writing together," she says. "We are so lucky to do be able to do both!"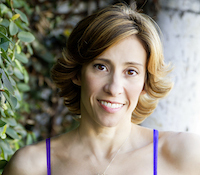 Being a fan of shows like "Buffy The Vampire Slayer," "Supernatural," and "The Originals," it's no surprise that Kami wrote The Legion series -- a paranormal thriller about a secret society of demon hunters. "I love secret societies and I love history and superstition," she says. "Legion is built on the idea that these five people come together with their skills. I love stories where there are characters that have to come together and work together as a team element. You have to rely on each other. I wanted to have that element in my book."
Unbreakable -- the first in The Legion series -- follows Kennedy Waters, a girl whose world quickly unravels after she finds her mother dead. Shortly after, she meets Jared and Lukas Lockhart and discovers her mother was part of an ancient secret society responsible for protecting the world from a vengeful demon. The Legion series was inspired by Kami's short story Red Run, which she wrote for the paranormal anthology Enthralled. "Red Run is about a street that is haunted and Priest in Unbreakable was directly inspired by two characters from the story."
With her latest, Unmarked -- book two is the series -- Kami picks up right where Unbreakable left off and she promises lots of suspense along the way. "The romance heats up and they meet someone new and they lose someone," she spills. "You also learn more about the Illuminati."
And even though Kami is working on proposals for two different (and secret) projects, all you Legion series fans can rejoice because a third book in the series is in the works. "For me the most important thing is the quality in what I'm putting out," she says. "I can't wait for people to read it and to hear what they think."
Don't miss Kami Garcia's Unmarked, available now.
Calling all HuffPost superfans!
Sign up for membership to become a founding member and help shape HuffPost's next chapter