Betsy Brandt still gets emotional when talking about "Breaking Bad," even three years after the critically acclaimed show came to an end. 
During a sit-down interview with The Huffington Post's Lauren Moraski, the actress, who played Marie Schrader on the AMC show, got a little teary-eyed reflecting on her stint on the drama, which aired from 2008 to 2013.  
"It was such an amazing time in my life," said the actress, who currently stars on the CBS sitcom "Life in Pieces."
Brandt said she learned a lot by working alongside her on-screen husband, Dean Norris, who played Hank Schrader. She also felt really connected to their respective characters ― so much so that it was (and still is) difficult for her to watch certain episodes.
"The first time he [Hank] was shot, I still can't watch that even though I know he's OK," Brandt admitted. "He does two more seasons, and we had dinner together a couple of weeks ago. But I can't. When I watch it, I live in Marie ― and I can't."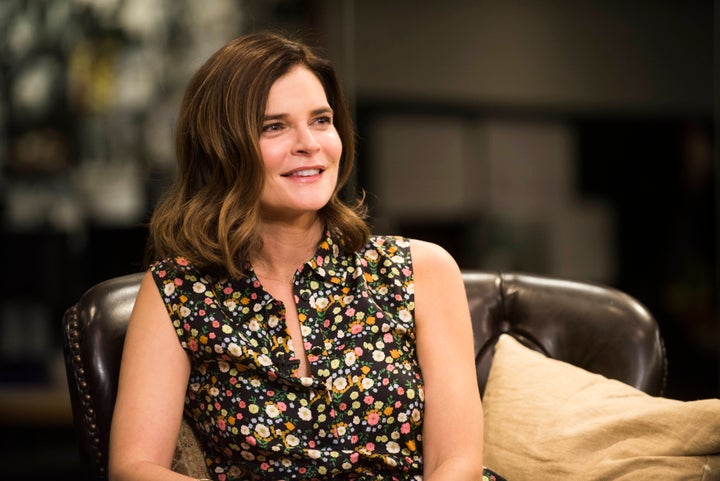 When Hank (spoiler alert!) is eventually killed in the fifth and final season, Marie gets a fateful phone call. It's a scene that's still extremely vivid in Brandt's mind.
"I still remember shooting that … As soon as the phone rang, I said, 'She's [Marie] waiting and listening. She knows she should have heard from him a while ago … She is on pins and needles waiting.' We shot it a couple of different ways … There's shock and just instant fall apart," she said.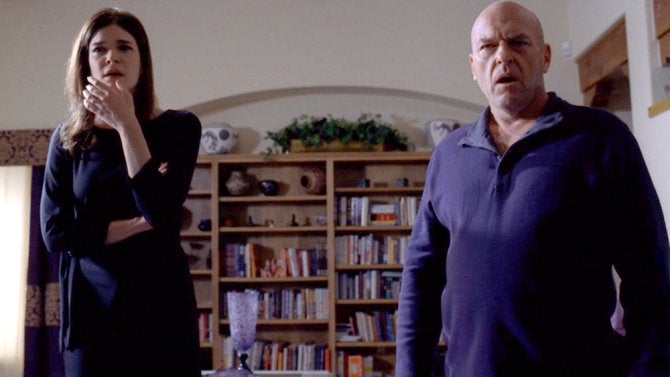 We never find out just how Marie picks up the pieces after learning about the death of Hank, but Brandt likes to think she gets even stronger.
"She's stronger than even she thought she was. And I think she's just trying to recover from losing the love of her life," she said. "And even though I know 'Breaking Bad' was not real, I didn't want to read the episode where Hank was killed. I was like, 'If I don't read it does it mean it won't happen?' I just thought that world was so much better with him in it. And I loved their love story and how they would stand by each other. And as someone who's been married for a long time, it's beautiful and it's not easy."
Viewers often saw Marie donning purple on the show, but that wasn't the case in her final "Breaking Bad" scene.
"I loved that the last time we see her on the show she's not wearing purple," Brandt said. "She's wearing white, and I feel like she doesn't have the time to do some of the bullshit she was doing before, like her tightly wound things. I like to think she took that opportunity."
In a post-"Breaking Bad" world, Brandt said she hopes Marie reconnects with her sister, Skyler White (Anna Gunn).
"I think they need each other ... And that's all they kind of have at this point," said Brandt.
Watch our entire interview with Brandt here.

Hit Backspace for a regular dose of pop culture nostalgia.
Calling all HuffPost superfans!
Sign up for membership to become a founding member and help shape HuffPost's next chapter
BEFORE YOU GO
PHOTO GALLERY
'Breaking Bad' in GIFs