Those with short memories may not realize that the Golden State Warriors used to be a perennial laughingstock. Not that long ago, the two-time NBA champions were anything but desirable destinations for elite players.
My how times have changed.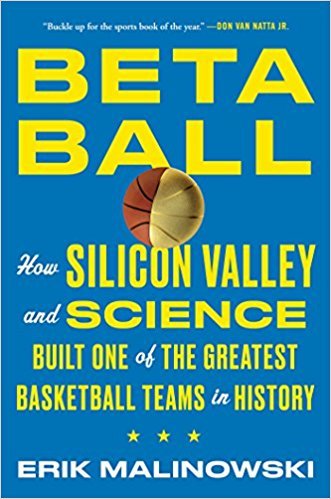 As someone who has closely followed the Warriors over the past five years, much of what Malinowski writes didn't surprise me. (Of note, he included a few interesting nuggets such as why the Cavs' fired David Blatt despite his 31-10 record and some choice words between new coach Tyron Lue and LeBron James.)
Malinowski's text ends after the June 2016 NBA Finals and James' heroics. Yes, there's an epilogue, but I really would have loved the same in-depth coverage of the Warriors' 2016-7 season with new edition Kevin Durant.
Brass tacks: Betaball is no Moneyball. Still, Erik Malinowski has penned compelling read and I thoroughly enjoyed it.
Disclaimer: The author's publisher sent me a copy gratis.
Popular in the Community