 She's also our latest hero.
In a recent interview with The Advocate, 31-year-old Ditto, who is somewhat famous in the United States and mega-famous in Europe, was very open about what's been hard in her life.
She's the product of an impoverished childhood in Arkansas, which she said had lasting impact on her. Her mother became pregnant before she even graduated high school -- something which Ditto told The Advocate isn't unusual in her hometown:
Women in Judsonia never had a break to catch their breath or to ask themselves what the hell happened.… Young women pull a bunch of children into the world behind them, without a rest for their brains or their bodies or their hearts.
And then the conversation turned to her weight. Ditto is 5 feet tall and 200-pounds, a body type you rarely see in the "skinny ideal" world of entertainment . Rather than shy away from these sort of questions or get offended by them, the way that Christina Hendricks did in early October when an Australian reporter asked her (rather inappropriately) about being "full-figured," Ditto embraces the opportunity to discuss her size.
"I think it's great. I feel like it's just like taking one for the team," she told The Advocate. "I think it's really cool that there are people like Adele on the cover of Vogue and Rolling Stone, and like I think it's really important that people are talking about your body, because if they don't, then you'll never be able to break that barrier." She also said that having women in the public eye who aren't skinny will make it "a lot f**king easier" for other plus-size women who want to break into the music industry.
And while having a body that isn't considered stereotypically "perfect" comes with an obvious set of challenges, Ditto expressed that having to grow up dealing with fat-phobia has made her a stronger person. In her memoir, "Coal to Diamonds," she wrote:
I feel sorry…for people who've had skinny privilege and then have it taken away from them. I have had a lifetime to adjust to seeing how people treat women who aren't their idea of beautiful and therefore aren't their idea of useful, and I had to find ways to become useful to myself.
She expressed similar sentiments to The Guardian in May, saying: "I have no control over what people think of me but I have 100% control of what I think of myself, and that is so important. And not just about your body, but so many ways of confidence. You're constantly learning how to be confident, aren't you?"
Part of Ditto's self-discovery included coming out as a femme queer woman. She told The Advocate that she learned a lot about herself and about the way "[she] picture[s] gender in the world," through her relationship with singer Freddy Fagula. After their relationship ended, she found herself falling in love with Kristin Ogata, an old friend and now her fiancee. "We just always kind of knew that we were always in love. It's blissful, I think. It's really sweet and perfect. I feel like it's like so simple that it's a miracle. I feel like Dan and Roseanne," she told The Advocate.
At the end of the day, Ditto is more than happy to make her personal life -- and her music -- the subject of public attention to get a larger message across:
I know [some musicians] are like, "Oh, it's all about the music." But I come from riot grrrl, where it's not just about the music, it's about the political message, and that's just as important as the music to me. I don't mind being a guinea pig.
Rock on, Beth Ditto. Rock on.
Click over to The Advocate to read the rest of Ditto's interview.
Related
Before You Go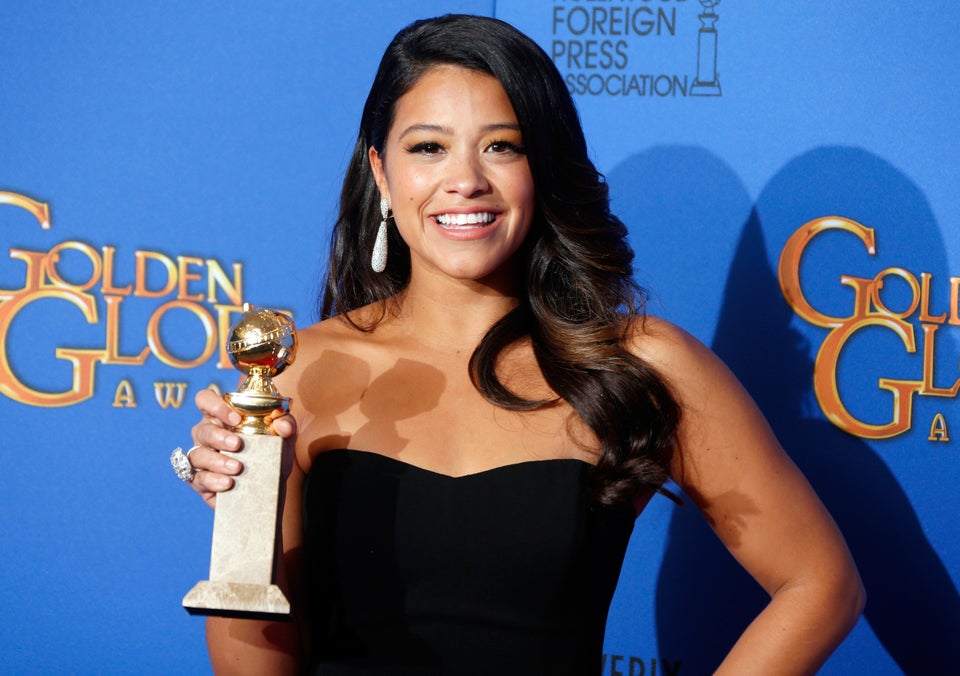 Meet Our Body Image Heroes
Popular in the Community