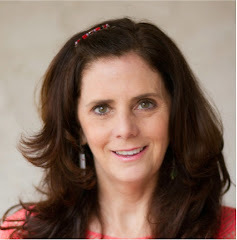 Brief Interviews is a series in which writers discuss language, literature, and a handful of Proustian personality questions.

Beth Kephart is the award-winning, multi-genre author of 19 published books. Her latest, One Thing Stolen (Chronicle Books, $17.99), was released April 14. The young adult novel is set in Florence, Italy, and on the campus of the University of Pennsylvania, where Kephart is an adjunct professor who teaches memoir. She lives outside of Philadelphia with her husband of 30 years.

How do you describe One Thing Stolen? What is it about?
It's a novel that ponders that thin line between essential passion and dangerous obsession.
The main character suffers from frontotemporal dementia. You wrote in a Huffington Post article that you were writing toward fear. Talk a bit about that.
All of us have those moments when memory eludes us. The name of the person sitting next to us has somehow vanished. We are not sure whether our personal history is the stuff of stories that have been told to us, or the stuff of the life we've actually lived. There's great fear in not knowing, in not being able to trust your own mind. I have an extraordinarily complicated life with multiple clients, and students past and present, and books I'm reviewing, and it can get really noisy in my head. So I've had these moments where everything has frozen for me and I stop and think, wow, this is frightening; my mind isn't working. And so I wrote toward that.
How do you know when a book needs to be written?
I have to be extraordinarily passionate about an idea, a place, and the sound of the book itself. I think those three things, when they come together, tell me it's time to write. With One Thing Stolen, four things came together. I'm passionate about the city of Florence, Italy. I'm deeply curious about and intrigued by neuroscience and brain plasticity. I am in love with my students at Penn and the campus where I teach. And I am obsessed with rivers and floods. Most people thought I was crazy, frankly, to try to combine four such elements. But once I had the first two or three sentences, there was no looking back.

What was your intention for writing One Thing Stolen?
Essentially, I couldn't not write One Thing Stolen. It was there. It was a book I had to write. Do I have broad commercial goals or ideologies or teaching points I'm trying to get out there? No. I want to engage my reader in a story as much as I've been engaged in writing it.

You've published 19 books. Do you have a favorite?
No. Each book is its own creation, its own mythology. Each has a place in my heart.

You seem to publish on average a book or two a year. Is that a goal you've set for yourself?
No, not at all. There are some books that took 10 years and 80 drafts, like Small Damages. The books don't happen in a snap; I don't churn anything out. The books, for me, are the work that I do at 4 in the morning in the months when I'm not teaching, and they are the projects that can go suspended for four or five months at a time. I just live with that.
What's it feel like to bring a book into the world?
There are many wonderful aspects of being a writer. Discovering an idea. Researching the idea. Interviewing those who might understand. Living with the rhythms of sentence making. Sharing a paragraph or two with a friend. Seeing the cover. And after that, it's pretty terrifying. After that the book goes into the world. You have no control. You don't know whether it will be promoted, whether you'll be warmly received, whether your idea of what matters will gel with some other reader's idea about what matters. It's incredibly important not to hover over the process. There's nothing you can do. Spend your time with your family, bake a cake, think about the next book. Live forward.
You recently wrote on your blog that you don't write books that fit into established patterns--and that there are consequences to that. What do you mean?
What I write is different from many of the books that are very popular and that get a lot of play. I am not inclined to watch the trends and then try to somehow stay a step ahead of them. I don't even know how to do that. I write what I write because that's how I am, that is how I am wired. The consequences include not being an obvious fit on the circuit.
You're not openly seeking to be a popular writer and make millions, but if that were to happen, how would you feel about it?
I actually think it's a scary thing to be in the glare and blare of the spotlight. I feel very lucky to have the life I have. I'm able to publish books that matter to me. I am not in the cross fire of envy. I am, in the end, enormously grateful for what I have. My ambition is to do well enough to be allowed to publish again. To remain rooted in the work. To participate in the literary conversation. Small ambitions. A fulfilled existence.
Support HuffPost
The Stakes Have Never Been Higher
Related
Popular in the Community