Photographer Beth Mancuso started photographing her three sons with their family cats when the boys were 2, 5 and 8 years old. Now, two years later, she has an impressive collection of images that show her children's strong bond with their furry feline friends.
"Cats aren't always the easiest animals to love," Mancuso told The Huffington Post. "Anyone can love a dog, but loving cats takes patience and compassion, and it is my hope that my boys are learning both these things from our beloved cats."
The family cats are named Lucy and Irie, the Minnesota mom said, adding that she started taking so many pictures of her sons with the pets because the boys were more receptive to being in cat photos than individual shots. "My oldest son is by far the most obsessed with the cats," Mancuso said, noting that the 10-year-old tries to "smuggle" one of their pets into his room every night and loves to read books and watch TV shows and movies about cats. All of the boys also enjoy drawing cats and making cat toys and each has a stuffed Grumpy Cat.
Mancuso plans to continue photographing her boys as they grow up until they leave home. "I have loved how this project came together. I love that I can look at the images and see them physically change, and that it tells the story of our family," she said, adding, "It is my hope that this project brings people as much joy as it has brought me."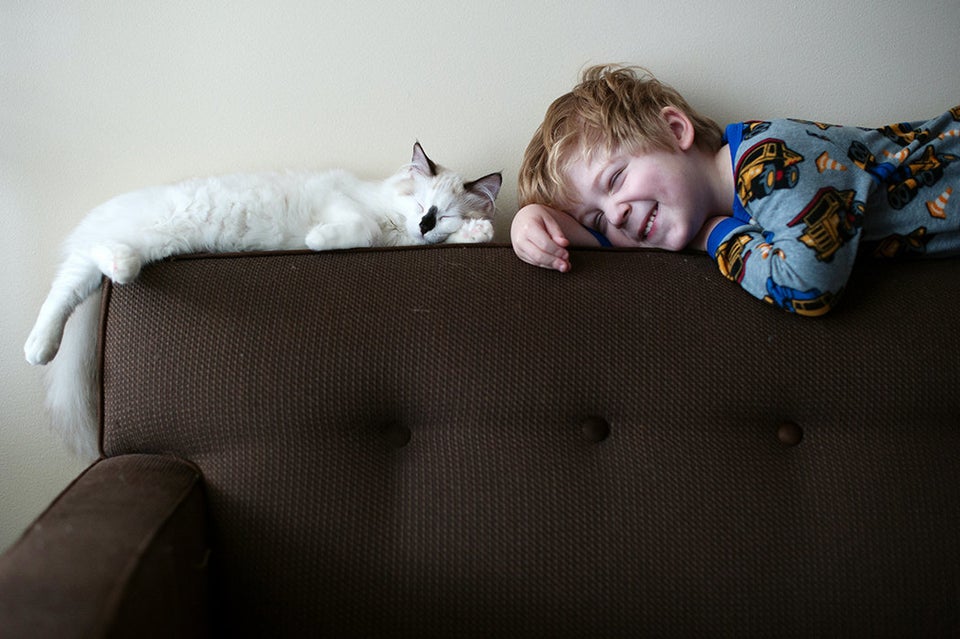 A Boy And His Cats: I Document The Bond Between My Boys And Their Cats