Beth Whaanga posted images of herself after breast cancer surgery on Facebook, hoping to share her story and urge others to take preventative measures.
What she didn't expect was the vitriolic responses from some of her Facebook "friends" -- and the subsequent outpourings of support she received when the photographs went viral.
(Some images below are NSFW and may be considered graphic.)
Whaanga, a nurse and married mother-of-four from Brisbane, Australia, was diagnosed with breast cancer on her 32nd birthday. After finding out that she carried the BRCA2 gene, a genetic mutation that put her at increased risk for breast and ovarian cancer, Whaanga underwent a double mastectomy last November, as well as a hysterectomy, lymphadenectomy and melanoma lumpectomies. Instead of hiding her scars, she chose to speak out in order to help others affected by cancer.
"Your scars are a physical or emotional representation of a trial you've been through," Whaanga told The Huffington Post in an email. "They show that you came through the trial and survived."
"I really felt during the shoot I wanted to portray [Whaanga's] strength and resilience, but also have her vulnerability and pain come across," Masot told The Huffington Post in an email. "She was unafraid of me pointing the camera at her exposed body, scarred as it is. She was confident in sharing it with me, and I think that came across."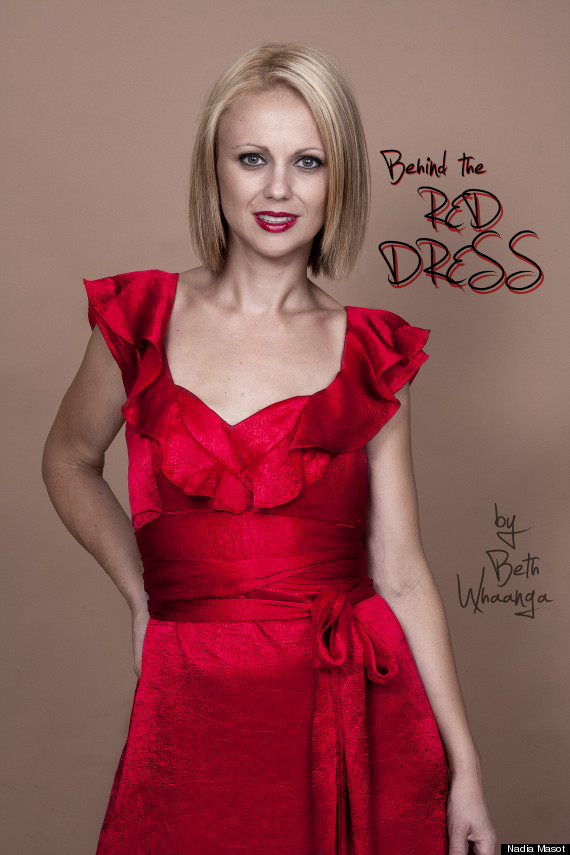 WARNING: these images are confronting and contain topless material. They are not in anyway meant to be sexual. The aim of this project is to raise awareness for breast cancer. If you find these images offensive please hide them from your feed. Each day we walk past people. These individuals appear normal but under their clothing sometimes their bodies tell a different story. Nadia Masot and I aim to find others who are willing to participate in our project so that we might show others that cancer effects everyone. The old and the young, age does not matter, self examination is vital. It can happen to you.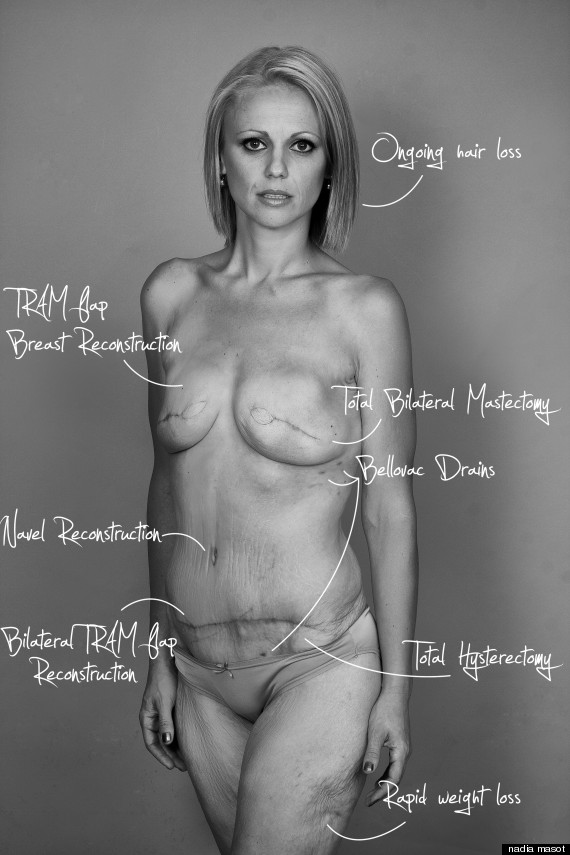 Despite Whaanga's explanation, some people took issue with the images. Hours after the photographs had been posted, over 100 people had de-friended Whaanga on Facebook, and several reported the album to Facebook for violation of the site's photo policy. (Facebook has contacted Whaanga to inform her that they will not be removing the images.)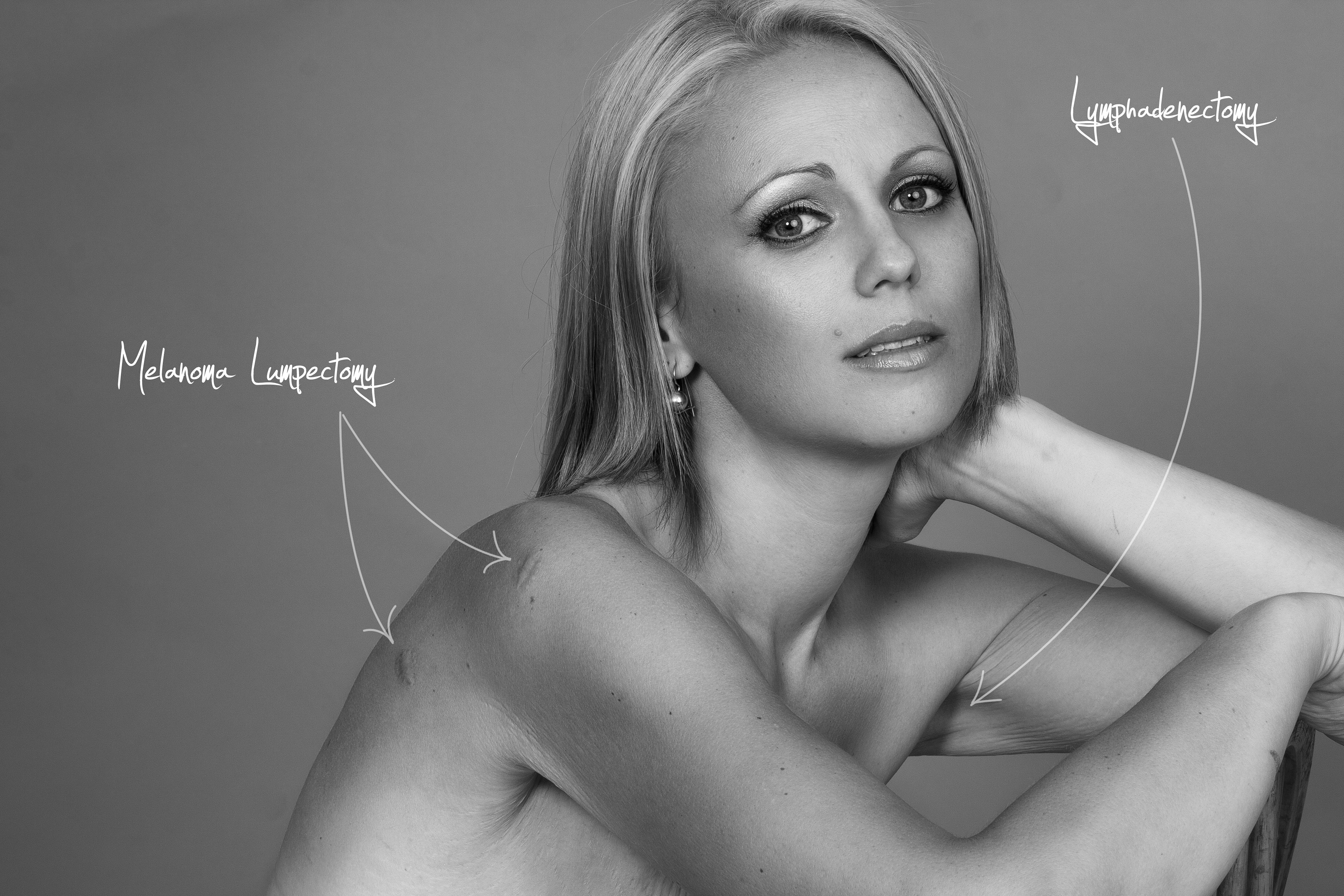 "The feedback that I've received was that people felt that the medium was not appropriate for these images," Whaanga told HuffPost. "They were also concerned about the graphic and confronting content of the images."
These objections, however, seem almost petty in light of the project's goal: raising awareness about cancer and encouraging people to make their health a priority.
"These photos remind the viewer to be vigilant about checking their bodies and to be more aware that this could and and possibly will happen to you," Whaanga told HuffPost.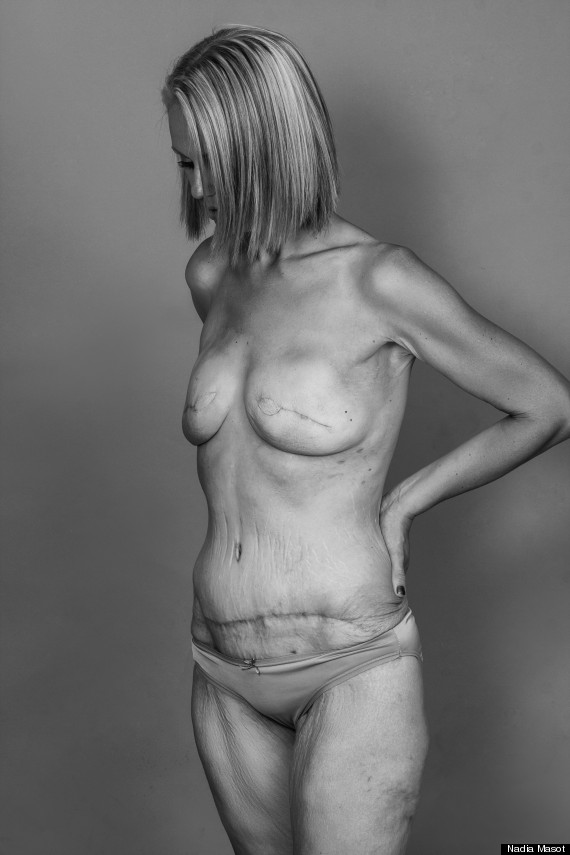 "If the 'Under The Red Dress' project helps one man, woman or family deal with their battle with cancer, or helps one person in their preventative journey, than I'm very happy," Whaanga told HuffPost.
Related
Before You Go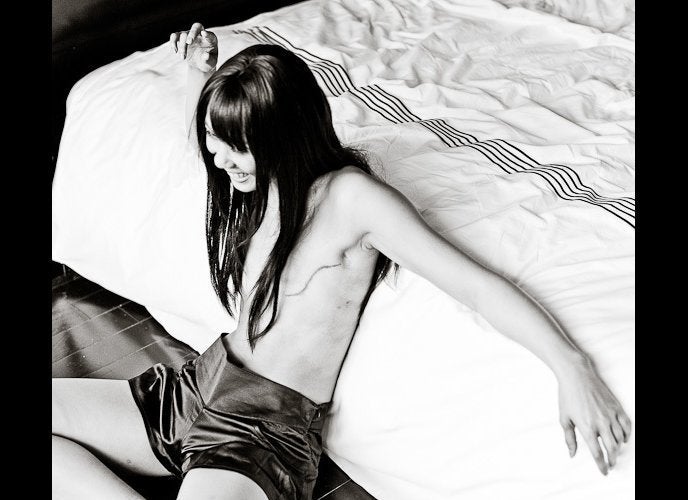 SCAR Project
Popular in the Community