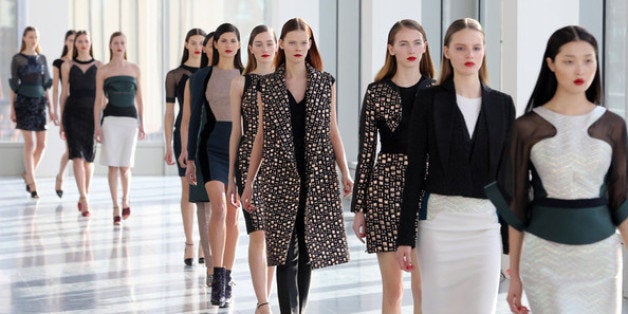 When New York Fashion Week kicks off on Thursday, many commentators will be watching the runways closely -- not just to see which collections will be most coveted come fall, but also to see whether designers have heeded the call to showcase more black models.
That call for action was sent out in September, at the start of the previous NYFW, by Bethann Hardison, a prominent fashion activist and former model. On behalf of the Diversity Coalition, a group of like-minded advocates and industry members, Hardison wrote a letter to the governing bodies of Fashion Weeks in New York, Paris, London and Milan, asking why "fashion design houses consistently use ... one or no models of color," and accusing specific designers of racism on the runway.
"Whether it's the decision of the designer, stylist or casting director, that decision to use basically all white models reveals a trait that is unbecoming to modern society," the letter read in part. "No matter the intention, the result is racism."
"This is just round one. There's more," Hardison told The Huffington Post at the time.
This week, she delivered on that promise.
Hardison and the Diversity Coalition sent out another email to the governing bodies of the world's Fashion Weeks Tuesday, detailing the progress -- and lack thereof -- seen on the runway this past season.
Last season we addressed the international fashion industry for their lack of conduct in being racially diverse. There was a marked improvement on the runways and a positive response to the letters received by the major fashion councils and the designer brands they count as members. First we will share the results.

It is important to say that there are design houses serviced by casting directors and stylists who are latent, as they seem comfortable with stereotypical images.

Although progress was made last season within certain houses, the objective is to continue this improvement across the entire industry. We look for consistency and not because of advocacy or a season lending to darker skin.

So we will continue to watch and reveal season to season.

Diversifying is not difficult. The resistance to do so is intriguing.
Hardison and the Coalition provide a tally of models of color employed during the September 2013 shows by several designers, all of which had previously cast one or no non-Caucasian models during the February 2013 shows. Overall, as Jezebel noted at the time, there was an uptick, with some design houses adding as many as four or five models of color.
Here is a breakdown of New York Fashion Week's numbers in the letter: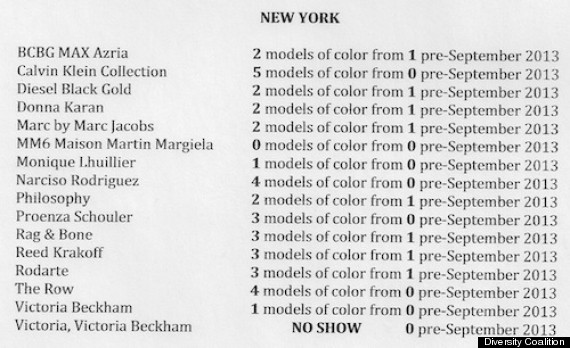 As seen above, Calvin Klein, Narciso Rodriguez and The Row spearhead a trend toward runway diversity among New York designers -- with the exception of MM6 Maison Martin Margiela, which hasn't cast a single model of color in the past two seasons. Bright spots on a global level came courtesy of Alexander McQueen, Roland Mouret, Giorgio Armani and Moschino, all of which made significant changes in their lineups.
Hardison is optimistic about the forthcoming season.
"I'm looking forward to seeing what happens -- I'm hopeful," she told The Huffington Post. "Diversity is just good for the world. And images have much more power than words. When people start putting those colorful images out and people of power start standing behind them, it starts to create a paradigm shift. And I believe it can happen."
Hardison pointed to prominent examples of increased diversity in magazines and advertisements. She praised the designer Prabal Gurung, who just launched his debut ad campaign, featuring the black supermodel Liya Kebede. She also singled out Vogue's January 2014 issue, calling it a "brilliant example of organic diversity" that featured several fashion editorials with models of color and stories showing celebrities like Idris Elba and Lupita Nyong'o. Hardison said that she met with Vogue staff members in November, after the January issue had been pulled together, to discuss the importance of diversity in the fashion world.
In an effort to provide more guidance for the industry in terms of promoting diversity, Hardison and the Diversity Coalition also submitted a list of best practices to Diane von Furstenberg and Steven Kolb, the president and chief executive officer, respectively, of the Council of Fashion Designers of America.
The list includes the following guidelines:
Encourage the industry to be inclusive of racial diversity when preparing casting of models for their company needs.
Ask model agencies to include and send models of color when casting. Do not assume agents will automatically do so. It's good for them to hear the interest and important to see what models of color are available.
Request models of color every season and not be limited to Spring/Summer collections and hesitate when it comes to Fall/Winter collections.
When speaking to model agencies suggest to them to scout for more models of color encouraging a better selection.
Be open minded to models of color. Make an effort to add diversity to your lineup. It affects how we see things globally and how we are seen as an industry.
Our objective is to make a shift on how the model of color is viewed so it becomes natural to see them participating each season in a greater number than seasons past.
Before You Go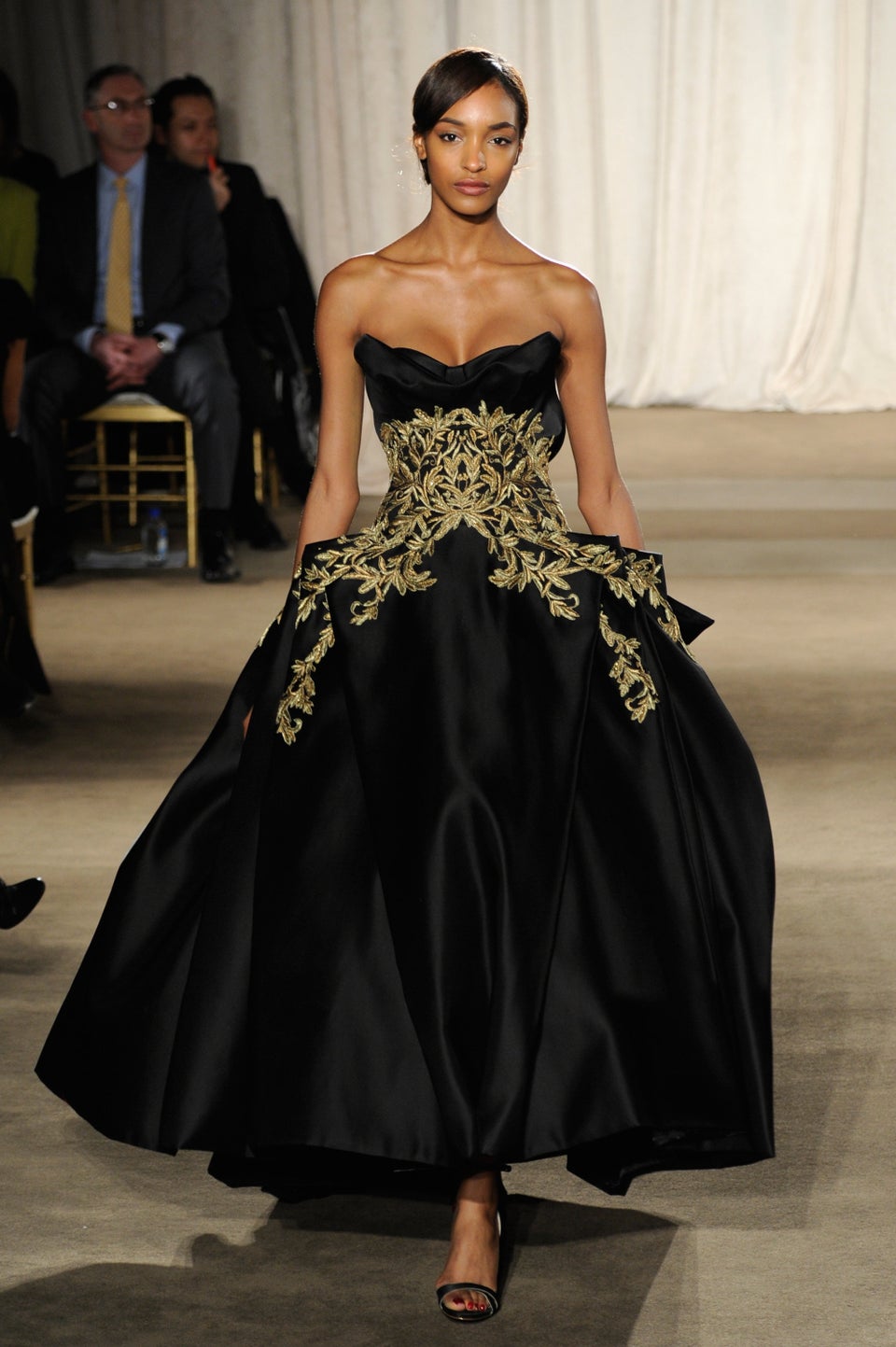 The Top Black Models
Popular in the Community