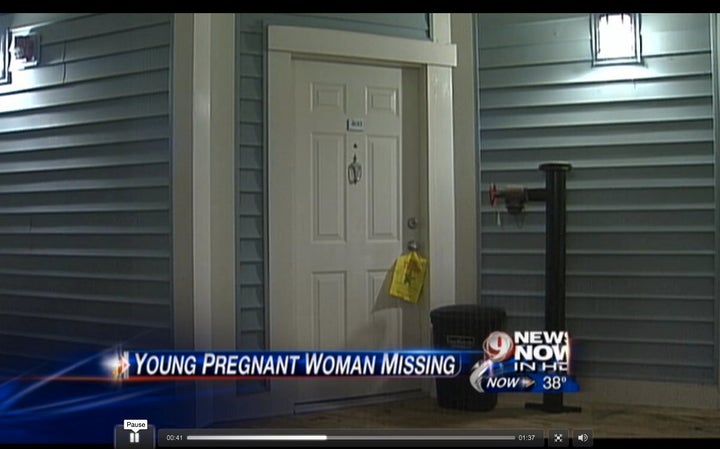 Police on Wednesday intensified search efforts for Bethany Anne Decker, a young woman from Virginia last seen and heard from at the end of January.
Decker, 21, a student at George Mason University, is believed to be about five months pregnant. Family members reported her missing on February 19 after repeated unsuccessful attempts to contact her. Investigators said her cell phone, credit cards, Facebook and bank accounts have not been used since January 29, the day witnesses allegedly last saw Decker enter her apartment.
Authorities reportedly found Decker's car parked near her apartment in Ashburn, Virginia. No evidence in either her vehicle or home indicated her whereabouts.
According to the Washington Post, Decker's mother, Kimberly Nelson, says she didn't report her daughter missing sooner because she thought the young woman was simply too busy with school and her waitressing job.
"She was up in Maryland at my parents' house, and we were on speakerphone with her up there," said Nelson of the last time she and her daughter spoke, on January 28. "We were quite concerned after it had been awhile where she hadn't contacted us...and her friends started contacting us too, saying we haven't heard from her, we haven't seen her."
Virginia's 9 News Now reports that Decker was visiting her grandparents on her way home from a trip to Hawaii with her husband, U.S. Army soldier Emile Decker, who was on leave from Afghanistan. His wife did not go with him to the airport on February 2 to send him off on his return flight, which Nelson described as "unusual."
The Deckers have a 17-month-old son, Kai, who lives with Bethany's parents so she can attend college full time. Emile has been in contact with the local sheriff's department and authorities say they have his cooperation. Investigators have yet to identify suspects or persons of interest.
Nelson said her daughter has never gone missing or run away before. She appeared at a press conference with local officials Wednesday in an effort to bring more attention to the case.
For more, take a look at 9 News Now's report below.
Calling all HuffPost superfans!
Sign up for membership to become a founding member and help shape HuffPost's next chapter