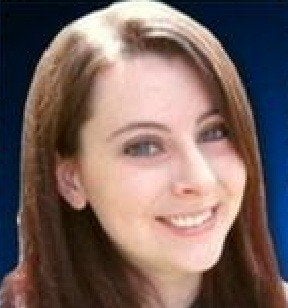 A Missouri man told police on Friday that he murdered a university student last month and rigged her death to look like a suicide, authorities said.
According to the Jackson County Prosecutor's Office, Bethany Ann Deaton, a 27-year-old Grandview nurse who was planning to serve as an overseas missionary with her husband, was found dead inside a minivan on Oct. 30. A white bag covered the victim's head, and an empty 100-count bottle of acetaminophen PM was found in the van. The crime scene also included an apparent suicide note, according to documents provided by the prosecutor's office.
The note investigators found read, "My name is Bethany Deaton. I chose this evil thing. I did it because I wouldn't be a real person and what is the point of living if it is too late for that? I wish I had chosen differently a long time ago. I knew it all and refused to listen. Maybe Jesus will still save me."
The case, however, was not as open and shut as it initially appeared.
On Friday, 23-year-old Micah Moore walked into the Grandview Police Department and told them he was involved in Deaton's death, according to KSHB-TV.
"I killed her," Moore said, according to the police report.
It is unclear what motivated Moore to step forward with this apparent confession.
Moore told investigators he was with Deaton at Longview Lake on Oct. 30 when he placed a bag over her head and held it there "until her body shook," police said.
The case became even more bizarre when Moore allegedly revealed the motive behind the killing.
According to court documents, Moore said he feared Deaton would tell her therapist about a series of sexual assaults that had occurred when Deaton and her husband, Tyler Deaton, lived with him and a group of other men.
According to KCTV, Moore allegedly said he had drugged Bethany Deaton with Seroquel, a prescription anti-psychotic, before the sexual assaults. He said he and the other men participated in the assaults and recorded them on his iPad, the news outlet reported. Afterward, he and the others wrote poems about the assaults, police said.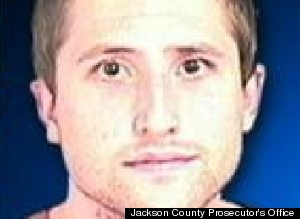 Court documents said police have interviewed others who have admitted to being part of a religious "sexual community." The participants also allegedly called Tyler Deaton their "spiritual leader," KCTV reported.
Moore has been charged in Jackson County Circuit Court with first-degree murder in the death of Deaton. Prosecutors have requested a $500,000 bond. As of Monday, police had not filed any other charges in Bethany Deaton's death.