Pro surfer Bethany Hamilton has shown yet again that she is a force to be reckoned with.
After earning a wildcard entry into a championship tour event in Fiji, the 26-year-old out-surfed and out-scored the tour's current No. 1 contender, Tyler Wright, during round two of the World Surf League's (WSL) Fiji Women's Pro.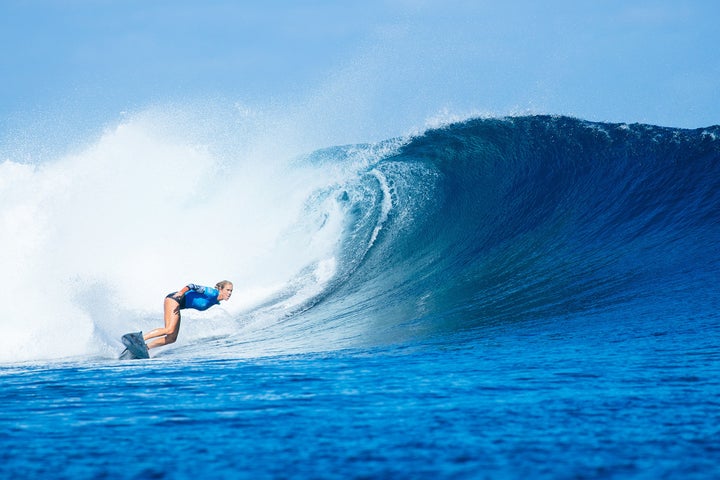 But Hamilton didn't stop there. In round three, she defeated both Stephanie Gilmore, a six-time world champion, and Johanne Defay, currently ranked No. 7 on tour.
Now she's secured a place in the Fiji Women's Pro Quarterfinals, one of the world's most prestigious surfing events.
Hamilton, who lost her arm during a shark attack when she was 13 years old, inspired the world when she decided to get back in the water and continue with her surf career.
"Even after losing my arm, I am still doing everything I've hoped I could do with my future and even more," she added. "I think I am a reminder for the young girls that they can do it if they set their mind to it."
"When the contest starts is around the time I gave birth to my son, Tobias, last year," Hamilton said after receiving the wildcard entry for the Fiji Pro. "It's been an amazing year full of beauty and challenge becoming a mom but also continuing my surfing career. I've loved working hard and I am feeling strong and sharp."
Seven months after giving birth, the soul surfer caught the biggest wave of her entire career while tow-surfing a 40-foot swell at Pe'ahi, the famed big wave surf break on the Hawaiian island of Maui.
Her wildcard win over the tour's best surfers at the Fiji Pro is further proof that there is nothing that can stand in Hamilton's way. Watch her in the fierce competition below.
Related
Before You Go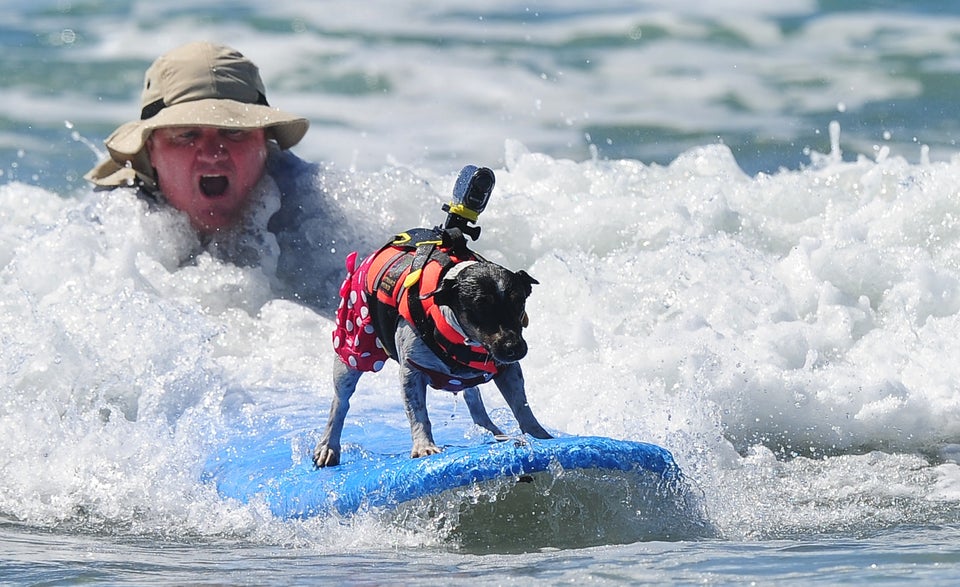 Dogs Go Surfing