Women across the globe who depend on colostomy bags are proudly baring their bellies in bikini selfies, thanks to an aspiring model who gave them the courage to do so.
Bethany Townsend, 23, became a viral sensation when she posted a picture of herself to Facebook last month in a revealing two-piece that accentuated both her good looks and her colostomy bags. Townsend has had Crohn's disease since she was 3 years old and after her bowels burst in 2010, she was fitted for colostomy bags, a device through which her stool collects. The makeup artist thought she had to relinquish her modeling dreams after having surgery, but after her image spread like wildfire (it has nearly 250,000 likes!), she's reconsidering her options, and so are many other people who live with similar conditions to Townsend's.
The world first caught wind of Townsend's photo when she submitted it to Crohn's and Colitis UK -- an organization that works to improve the quality of life for people with inflammatory bowel disease (IBD), the main forms being Crohn's and ulcerative colitis.
The group posted it to its Facebook page and from there, other people with IBD started sharing their images too, which in turn has helped spread the hashtag #GetYourBellyOut, a movement that aims to raise IBD awareness.
Townsend has also inspired men to bare all, in order to show the world what it truly means to live with IBD and to shed the shame of hiding colostomy bags.
The advocate isn't just inspiring people to share images, she's also moving people with IBD to spread the details of their struggles and triumphs, allowing for a more open dialogue and education about the condition.
One woman named Charlotte Lilley, for example, tweeted that Townsend had motivated her to finally reveal on Facebook her years of misdiagnoses and how IBD has affected her friendships and ability to work.
"For years I never wanted to tell anyone about my illness, and thinking about it whilst writing this I suppose I was worried what people would think of me once they found out," Lilley wrote on Crohn's and Colitis UK's Facebook page. "But why should it matter to other people? It shouldn't!"
Townsend has been blown away by the overwhelming response to her vacation photo, and hopes that it will just continue to make people like her begin to feel comfortable in their skin.
"I think it's hard for anybody with a colostomy bag to finally get their body out and be like, 'This is me, I'm a bit different from everybody else,'" she told the BBC. "But these photos seem to be doing the trick. Everybody is sending me their holiday snaps, which is just fantastic."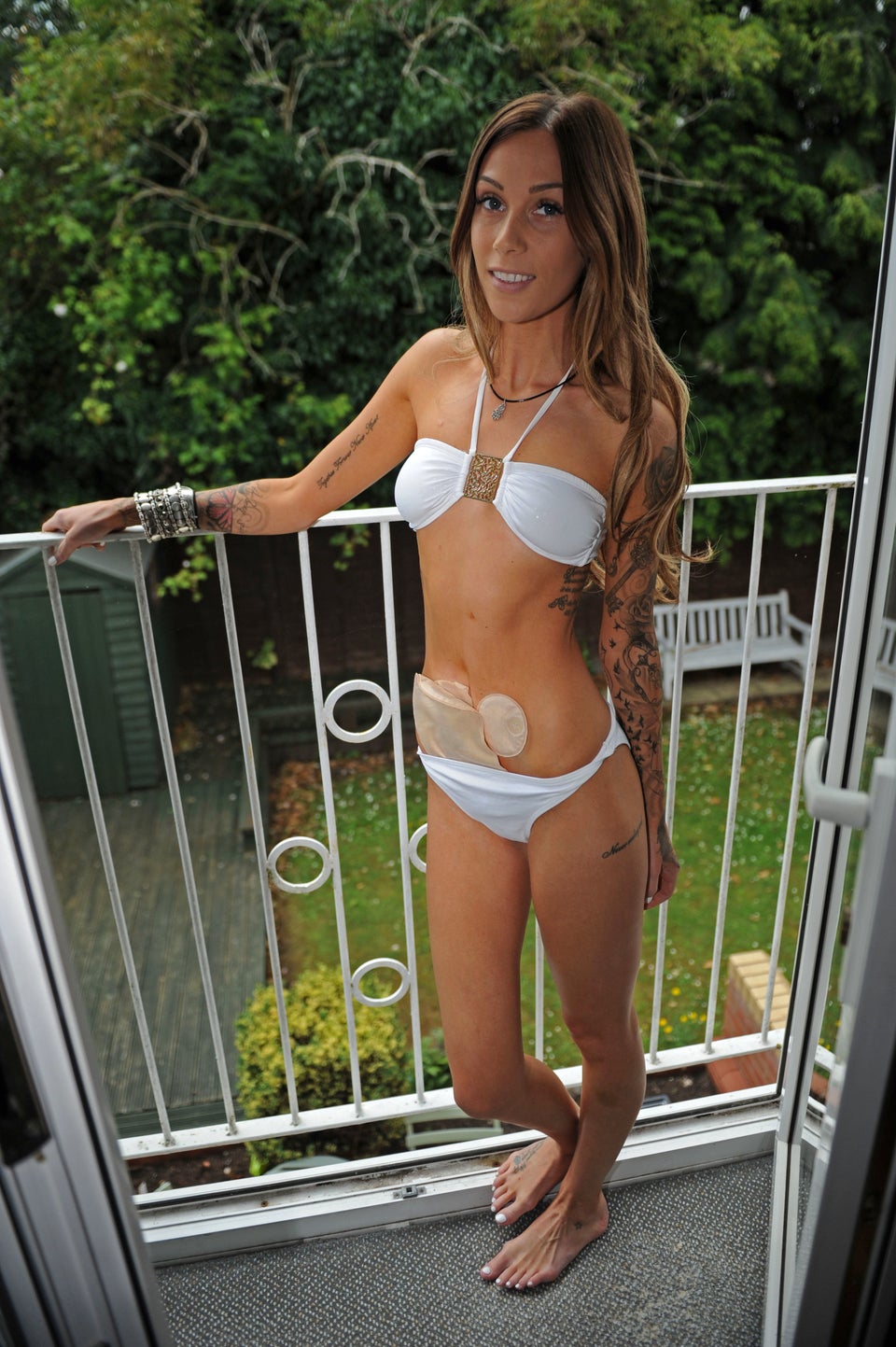 Aspiring Model Bares Colostomy Bags