"We were pregnant with a second baby and at eight weeks I miscarried," Frankel said. "That was a very emotional experience and it had a lot of different things that came with it. Thinking about women who can't have their own baby, even the first baby, I'm lucky."
Frankel, who is mom to daughter Bryn, 21 months, also admitted she's doesn't know if she and husband Jason Hoppy will have another child, and that's she's not sure what her options are right now, considering she's 41.
In addition to talking about her miscarriage, Frankel also shared on "Today" that she recently had another health scare: an ulcer.
"I took an antibiotic pill at night without a full glass of water and it burned a hole in my esophagus," she said. "I thought I was dying."
Frankel was on the mend after a few weeks, and is now ready for everyone to see her daily drama on the new season of "Bethenny Ever After," which premieres Monday night on Bravo. One personal hurdle Frankel and Hoppy tackle on the small screen involves them trying to keep their marriage happy and healthy, which isn't always easy.
"Are there strains in my marriage? Absolutely," she said. "Do we have issues? Absolutely ... There are strains in every part of my life. I don't know what everyone else does. This is my experience and I try to be the best person I can, the best wife I can. This show is a depiction of what's going on in my life."
"I crammed everything I could possibly do in the first couple of seasons," she said of getting married and having a baby with Hoppy. "Now you'll see us actually settle in and without the fuss of getting ready for a wedding or a baby, there's less preoccupation and that can be a little strange. We're different people, and that can lead to tense situations. And it's something we still work through."
Before You Go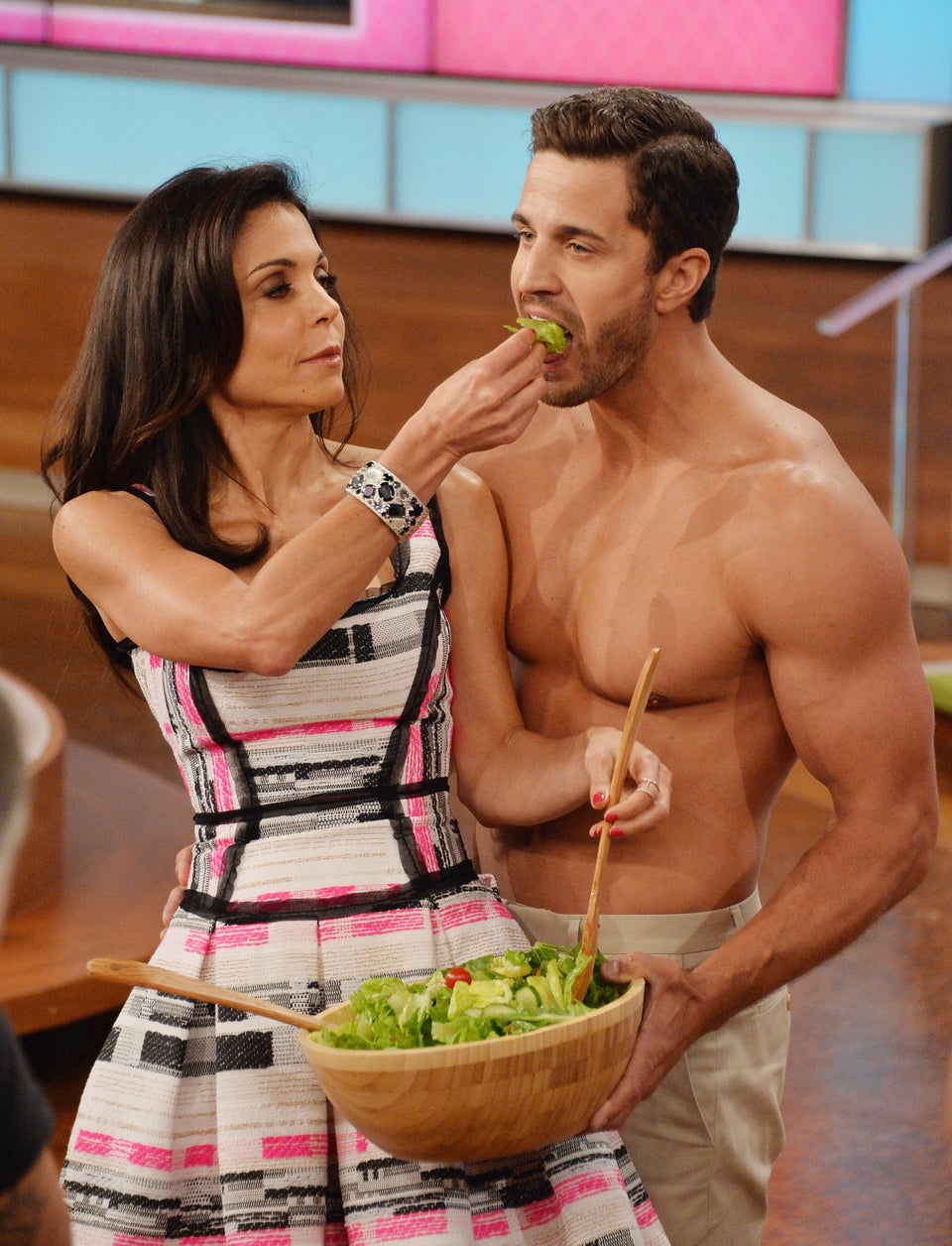 Bethenny Frankel
Popular in the Community