'Real Housewife' Bethenny Frankel has taken her clothes off for PETA's anti-fur campaign. Her ad towers over Times Square on a 58-foot billboard that was unveiled Tuesday at noon.
"It's so tasteful and beautifully done," she told the New York Post. "I am especially pleased because it doesn't look like there's been any airbrushing, and I was already pregnant when I shot it."
Now four months pregnant, the Skinnygirl told Life & Style she has only gained five or six pounds.
"A lot of people think being pregnant is one giant binge, but you should check yourself before you wreck yourself," she said. "I'm not changing the way I eat. If I eat chocolate cake at lunch, I try not to have it after dinner."
PHOTO: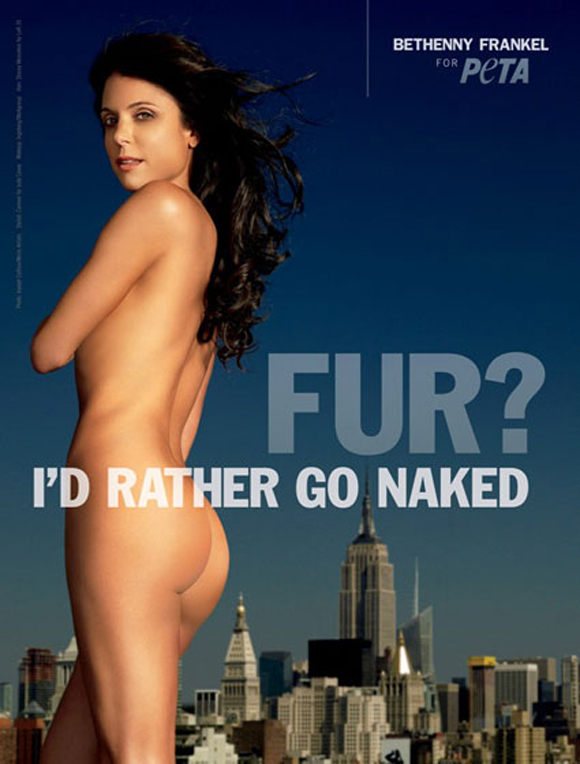 Popular in the Community