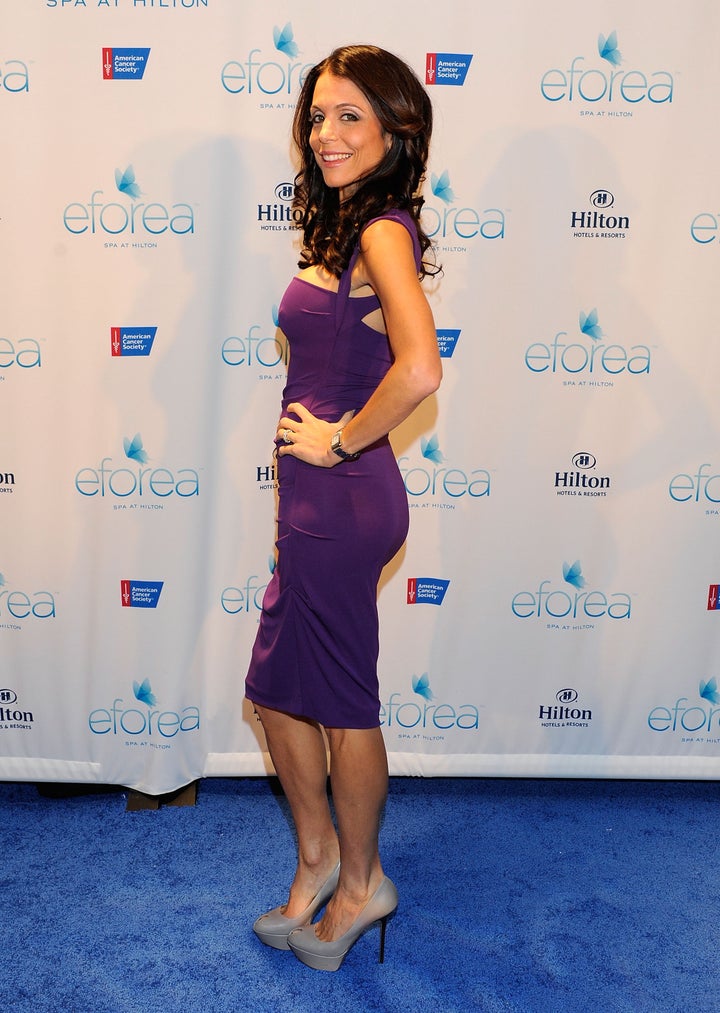 Bethenny Frankel opens up in the new Life & Style about getting breast implants in 2005—and why she got them removed a few years later. See a post-boob job revision photo of Bethenny in a bikini here.
Life & Style's press release follows:
Like many women, there was a time when Bethenny Frankel was insecure about her body. Although she was blessed with a pair of 34C's, they were too saggy and made the then 35-year-old self-conscious. So in 2005, she consulted a Florida plastic surgeon to get a breast lift. Bethenny, author of A Place of Yes, on stands now, tells Life & Style, "He told me there would be big lollipop scars if I got a lift. Being single at the time, I wasn't comfortable with that idea. He told me he could instead put in a small implant that would give me a lift - not as much as a real lift would but at least a little bit of a lift. So I did it."

But with the implants, Bethenny explains, "They were still saggy - only now they were bigger! They were saggy and gigantic. I was so uncomfortable. I don't think your breasts should be the first thing people notice when you enter a room." Bethenny wanted another surgery to remove the implants - but as a struggling chef, she didn't have the funds. That all changed in 2008, when she appeared on Bravo's The Real Housewives of New York City. "The minute I had the money, I was like, 'Let's do it.'"

A doctor took out the implants and gave Bethenny the lift she had wanted from the start - and the scars didn't end up being such a big deal. "I guess I heal very easily," Bethenny says. "And the truth is that I just don't care very much. I'm married now, and it's not like I'm going to be pulling my top down in St. Tropez at 40 years old!"

Joking aside, it turns out a little nip/tuck was the right choice for Bethenny. "Now I feel comfortable," she says. "If there's something you're not comfortable with and you can correct it, great."
Calling all HuffPost superfans!
Sign up for membership to become a founding member and help shape HuffPost's next chapter