While the current administration continues to flounder over hurricane relief efforts in Puerto Rico, "Real Housewives of New York" star Bethenny Frankel has taken matters into her own hands.
After traveling to Mexico earlier this year to aid earthquake victims, the Skinnygirl CEO has gone above and beyond to respond to the crisis in Puerto Rico, traveling to the island weeks after Hurricane Maria made landfall as a Category 4 storm.
Frankel chartered four planes to the U.S. island territory filled with 20,000 lbs. of medical and survival supplies, including water, canned goods, baby food, diapers and insulin donated by various organizations through the reality TV star's B. Strong charity. She also came armed with nearly $60,000 in gift cards, thanks to Costco and Yieldstreet, to be distributed to those impacted by the hurricane.
"This is a forgotten island," Frankel told People. "People have been living on their roofs for 13 days. It is like nothing I have ever seen. People's entire homes and cars are immersed in mud, the likes I've never seen."
In the wake of Hurricane Maria, residents have been living without power and limited access to clean drinking water. Given the widespread devastation, the number of fatalities is difficult to determine, but at least 16 people have died as a result of the hurricane.
"We arrived in the first town before their own mayor," Frankel told People. "We pulled onto a street with a truck of basic necessities, and you would have thought I was giving out diamonds. What struck me was people politely waiting in line patiently. They are so proud. I gave them cash cards in envelopes, and they were emotional yet still proud. Their faith is intact."
"There is no color on the island," she added. "Every palm tree is rooted. This bitch hit every inch of this island. The low death toll is only counting what happened when it hit, but a storm happens more gradually than a hurricane. Now is when people are dying. They are starving. They are thirsty. They cannot communicate. They cannot bathe themselves. They wash their babies and laundry in street water. It is a war zone. I do not play the blame game, but the 73 towns of Puerto Rico need to be methodically mapped out and visited, and the relief needs to be organized, delegated and executed."
Once the supplies had been distributed across the island, Frankel refused to head back to the mainland solo. Instead, she helped a handful of cancer patients, as well as women and children in peril, travel to the mainland for medical attention.
With donations from celebrities like Andy Cohen and Elvis Duran, in addition to her own personal donations and support from The Global Empowerment Mission, Frankel is set to raise more than $1 million for hurricane relief.
And she's already working on getting a fifth plane sent to Puerto Rico.
For more information about how to help victims of Hurricane Maria, click here.
Before You Go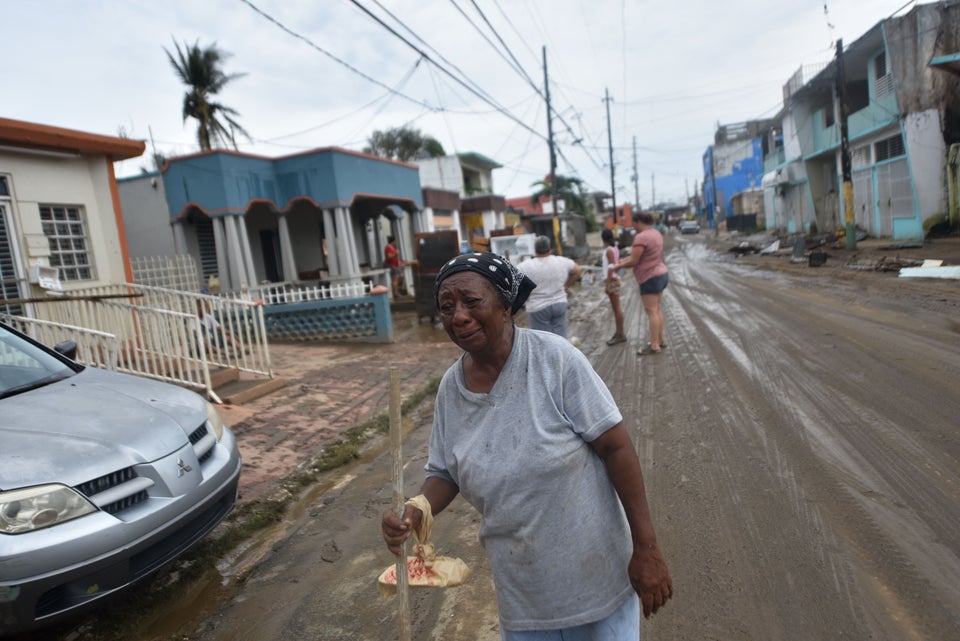 Puerto Rico Reeling After Hurricane Maria
Popular in the Community