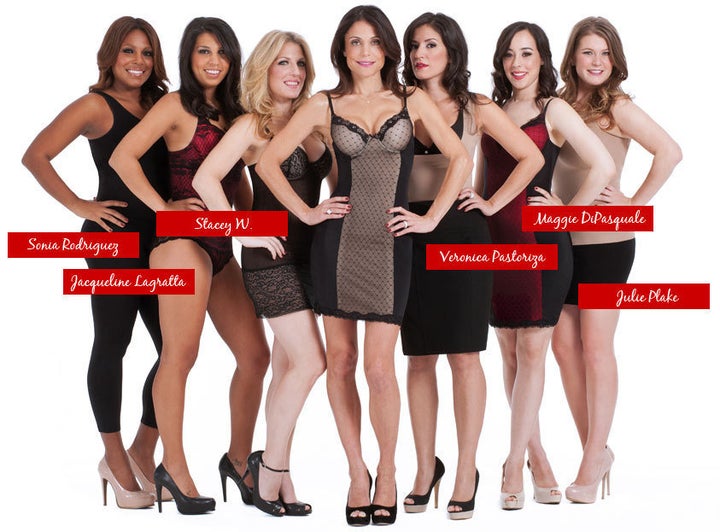 But now, you can get Skinnygirl even closer to your body with Frankel's new line of Skinnygirl Smoothers 'n' Shapers.
Launching in May 2012, the shapewear will be available at select Macy's stores, and for the line's "Real Woman" campaign, Frankel put a bunch of her real life besties -- i.e. her hair stylist, makeup artists and personal assistants -- in Skinnygirl shapewear and towering heels.
"I created [my shapewear] for real women, so having the actual women in my life model my collection was the only truthful choice ... Everyone has a body part they're not thrilled about, and the campaign gives women a firsthand look at how a little shapewear can give you the confidence to show it off and feel great while you're doing it."
Scroll down for more photos.