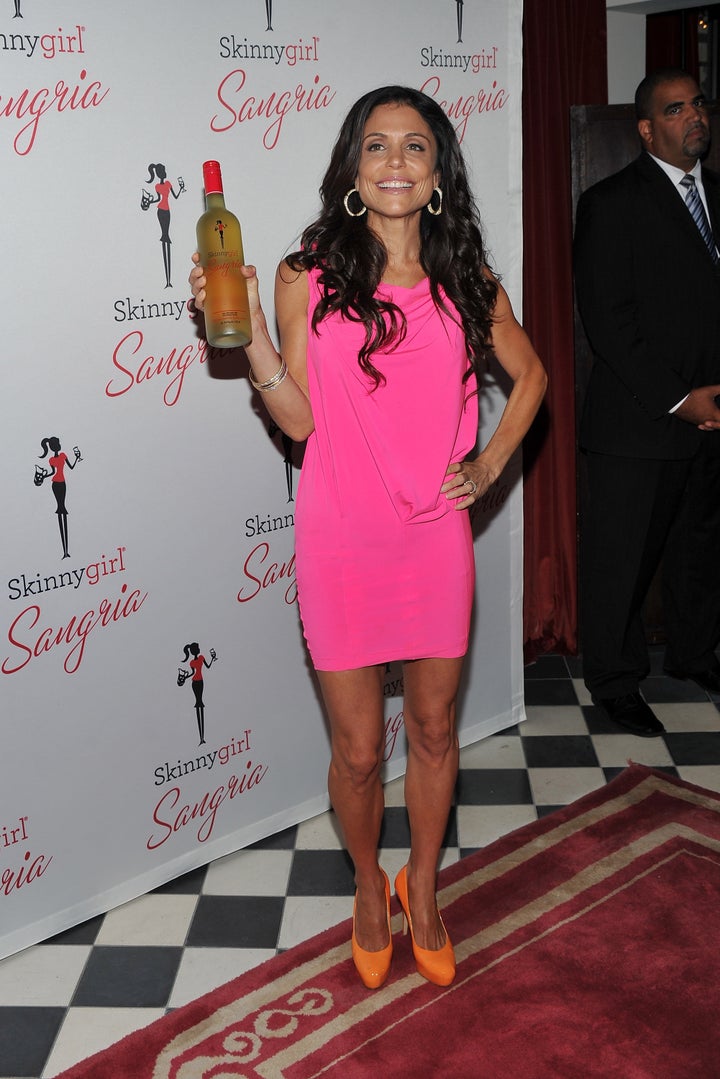 CORRECTION: Our reporter misread the $8.1 million figure in the financial documents. As Forbes points out, the number refers to the amount of Skinnygirl attributed to goodwill, not the total purchase price. We regret the error.
Bethenny Frankel, who turned her career on reality TV into a business empire, might not be as successful as she'd like us to believe. Friends of the star said she earned a whopping $120 million after she sold her Skinnygirl franchise; however, newly released financial statements from the company tell a very different story.

A U.S. Securities and Exchange Commission quarterly report form clearly shows that the Fortune Brands, Inc. acquisition of the Skinnygirl ready-to-drink cocktail business was for $8.1 million.

"In March 2011, we acquired the Skinnygirl ready-to-drink cocktail business," the company's website states. "The acquisition included inventory and identifiable intangible assets. In addition to goodwill, we recorded contingent consideration, which is based on the achievement of certain sales targets. In future periods, the Company may be required to record contingent consideration in an amount not in excess of approximately $25 million. Any change in the Company's estimated liabilities for contingent consideration will impact operating income in future periods."

So even if the cocktail beats all of the high targets, Bethenny still won't earn anywhere near $120 million -- the amount that, so far, has been accepted as fact. It should be noted that although Bethenny has never confirmed the number, she has also never denied it.

But don't feel sorry for the reality star. Bethenny has created an umbrella of problem-solving products and endorsements under her name including workout DVDs, books, clothes and weight-loss supplements in addition to her Skinnygirl cocktails, which have made her a very successful person -- just not a $120 million woman.

Bethenny didn't respond to emails for comment and Beam brand spokesperson Paula Erickson told me, "As a matter of company policy, we do not disclose the financial details of our transactions."

Support HuffPost
The Stakes Have Never Been Higher
Related
Popular in the Community