The county judge gave Democratic Rep. Beto O'Rourke a dire warning earlier this year when the three-term El Paso congressman leaned down to sip from a water fountain outside the Lasalle County courthouse, a roughly two-and-a-half-hour drive from San Antonio.
A gas drilling company contaminated the water table, the judge told him, and no one trusted the water to be safe. It's a story of industrial pollution that's become familiar to O'Rourke since he began barnstorming the state in March in a bid to unseat incumbent Republican Sen. Ted Cruz.
"We hear these stories around the state," O'Rourke told HuffPost by phone on Sunday, calling during halftime at his daughter's soccer game. "It becomes this very personal, critically important public health issue. They want to know someone is fighting for their water and their air."
For at least one major environmental group, the 45-year-old congressman is that someone. On Monday, the League of Conservation Voters plans to throw its support behind O'Rourke, giving him its fourth Senate endorsement yet for the 2018 election cycle.
"He's had a really strong record in Congress on our issues," Craig Auster, League of Conservation Voters' political action committee director, told HuffPost. "We're excited that in a state like Texas that someone is running on our issues and has done so much for the environment in his legislative career."
The League of Conservation Voters Action Fund spent a record $4,461,552 in 2016, including on 22 Senate candidates, according to data collated by the Center for Responsive Politics. Total campaign spending across the organization's various funds and campaign groups topped $45 million. Ahead of the 2018 midterm elections, the group has endorsed Sen. Bob Casey (D-Pa.) and Rep. Jacky Rosen (D-Nev.), as well as Doug Jones' campaign for Tuesday's Alabama special election.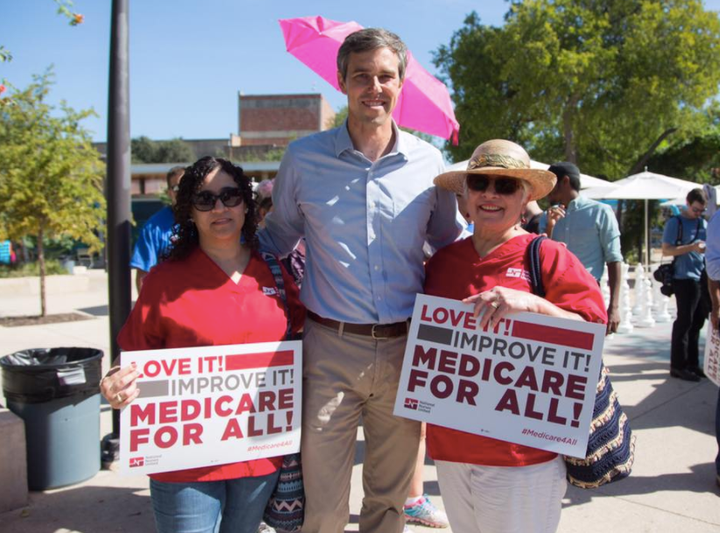 Cruz, who raised more money from oil and gas companies in 2016 than any other industry, is one of the most virulent climate change deniers in the Senate. By contrast, O'Rourke's voting record earned a 94 percent lifetime score on the League of Conservation Voters' national environmental ranking.
He introduced legislation last year and pushed the Obama administration to establish a 7,081-acre national monument at Castner Range, near El Paso. Last month, he successfully included a provision in the National Defense Authorization Act to protect the area, which includes a historic U.S. military training facility.
Over the past year, O'Rourke became a vocal critic of Environmental Protection Agency Administrator Scott Pruitt's plans to drastically shrink the agency's budget and eliminate greenhouse gas regulations, and came out against the Keystone XL pipeline.
On Sunday, he told HuffPost he supports putting a price on carbon emissions and wants to jumpstart Texas's transformation into a renewable energy powerhouse. This year, the state became the nation's top wind energy producer, but lags behind other states in solar production.
Climate change is already taking a major toll on Texas, he said, pointing to historic droughts in north Texas and the devastation left after Hurricane Harvey made landfall over the Houston area last August.
Sixty-nine percent of Texans recognize global warming is happening, though just 52 percent understand that human activities, such as burning fossil fuels, are the main cause, according to 2016 survey data from the Yale Program on Climate Change Communication. Seventy-one percent in the state support regulating carbon dioxide emissions as a pollutant.
"This is connected to climate change, which is connected to the personal and political decisions we make."
"Folks get it, we all get it," O'Rourke said, referring to the recent disasters. "This is connected to climate change, which is connected to the personal and political decisions we make."
Meanwhile, Cruz has convened fossil fuel industry scientists to refute climate change, dismissed global warming as a costly "religion," and urged Trump to withdraw from the Paris climate agreement. When Hurricane Harvey hit Texas in August, the former Republican presidential candidate refused to answer questions about the link between climate change and the storm, which scientists said was made worse by rising temperatures.
Cruz raised over $2 million for his re-election campaign and its allied groups in the third quarter of this year alone, The Texas Tribune reported in October, outpacing O'Rourke's $1.7 million haul during the same three-month period.
Phil Novack, a spokesman for Cruz, did not respond to a request for comment.
O'Rourke hasn't eschewed corporate donors. Executives from cable giant Time Warner, Google parent Alphabet Inc. and the investor-owned hospital and clinic chain Tenet Healthcare rank among his top campaign contributors, though those came from individuals and not from the companies' political action committees.
But Cruz is unquestionably the fossil fuel industry favorite. Oil and gas companies alone contributed at least $965,062 to his campaign committee and leadership PAC during this election cycle, once again securing the industry's status as his top donor.
"When you think of Texas and energy, you think of oil and gas, which is certainly part of it, but it's increasingly wind and solar and geothermal and the science and innovation around carbon capture and sequestration," O'Rourke said.
"There's all this good stuff happening in Texas where you might not expect it to come from," he added. "What we need now is public leadership that can take this great set of conditions and really lead nationally and make the most of the best of Texas."
Before You Go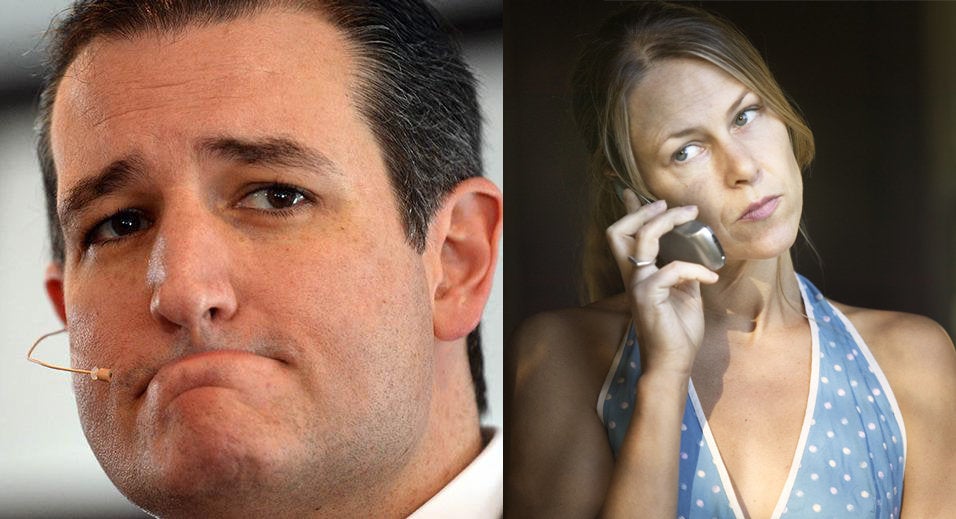 Things That Ted Cruz Looks Like