The Texas GOP tried to make Beto O'Rourke's punk rock past an issue on Tuesday, but it ended up getting rolled in the process.
After O'Rourke declined to participate in a debate scheduled for Aug. 31, some strategist at the Texas GOP decided that bringing up his musical past was the best way to shame him.
On Tuesday, the Texas GOP Twitter account shared an image of O'Rourke and his former band with the words, "Sorry, can't debate. We have a gig."
Spoiler alert: It didn't work. At all. And Twitter users let the Texas GOP know it.
Some people had a hard time dealing with O'Rourke's musical past, but not in the way the Texas GOP probably hoped.
Others pointed out the flaw in the attempt to appeal to the pearl-clutching demographic.
One person warned the GOP that making O'Rourke's musical career an issue would only make Cruz look worse ― and they provided photographic evidence.
After all the backlash, the Texas GOP responded with a tweet it probably thought would own the libs, but that instead came off as more "You kids get off my lawn."
By the way, here's a video of O'Rourke rocking out with his former bandmates (you can thank us later).
This story has been updated to include the Texas GOP's response to the reaction to their original tweet.
Before You Go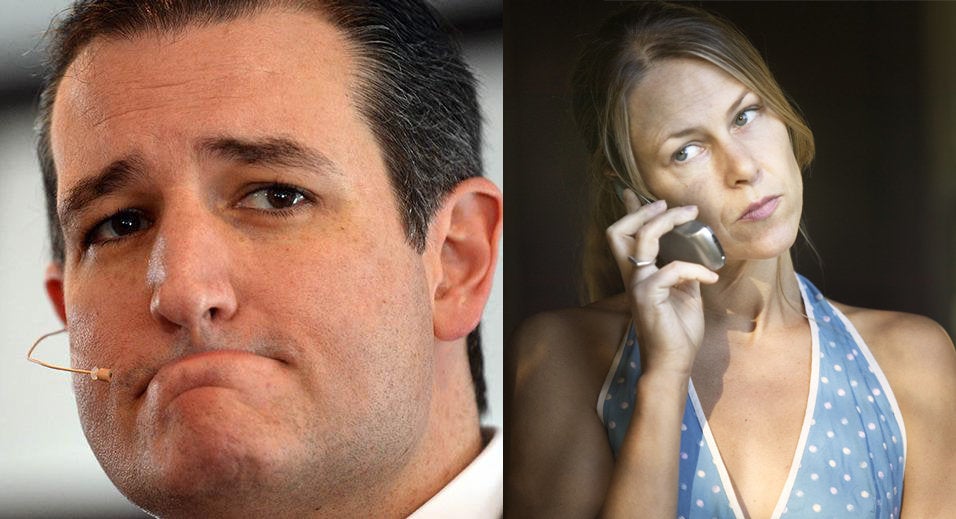 Things That Ted Cruz Looks Like
Popular in the Community