Rep. Beto O'Rourke, the Democrat challenging Republican Sen. Ted Cruz in next month's Texas Senate election, raised $38.1 million for his campaign in the third quarter ― triple what Cruz's team collected.
O'Rourke's campaign said its fundraising for the three months that ended Sept. 30 was a record for a Senate race. The contributions came from 802,836 individuals, the majority from Texas, the campaign said in a statement.
"The people of Texas in all 254 counties are proving that when we reject PACs and come together not as Republicans or Democrats but as Texans and Americans, there's no stopping us," O'Rourke said in the statement. "This is a historic campaign of people: all people, all the time, everywhere, every single day — that's how we're going to win this election and do something incredible for Texas and our country at this critical moment."
Cruz and O'Rourke have been embroiled in a surprisingly tight race for the Senate seat, with Cruz holding a 7-point edge, according to polls. The last Democrat to serve as a U.S. senator from Texas was Bob Krueger in 1993.
Cruz's campaign said it raised a total of more than $12 million in the quarter. O'Rourke raised about half that amount online alone during the last several days of September.
O'Rourke's fundraising in the second quarter also dwarfed Cruz's effort, $10.4 million to $4.6 million, according to the Texas Tribune.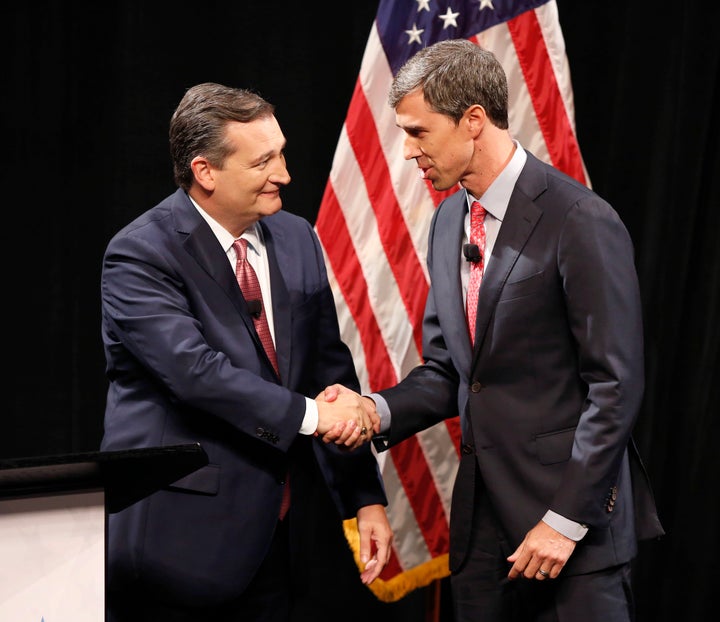 O'Rourke's campaign has a two-day goal of "knocking 102,733 doors and making 102,733 phone calls" this weekend, according to the Daily Beast.
CORRECTION: An earlier version of this piece said that Sen. Krueger was elected to office and that he left the Senate in 1994. In fact, he was appointed by Gov. Ann Richards as an interim senator after the resignation of Lloyd Bentsen in 1993 and lost a special election later that same year.
Calling all HuffPost superfans!
Sign up for membership to become a founding member and help shape HuffPost's next chapter