What are the odds that Donald Trump will be impeached or won't complete his first term in office?
According to Paddy Power, they're pretty high.
The Irish bookmaker is currently taking bets on the president-elect being impeached within six months of his presidency at 4-1 ― and offering odds of 7-4 that he'll prematurely leave the White House.

It's taking further wagers on the first thing that Trump will say during his inauguration speech Friday. His catchphrase "Make America Great Again" is odds on at 5-4, the term "job creation" is seen as very probable at 3-1 and "Russia" is likewise at 5-1.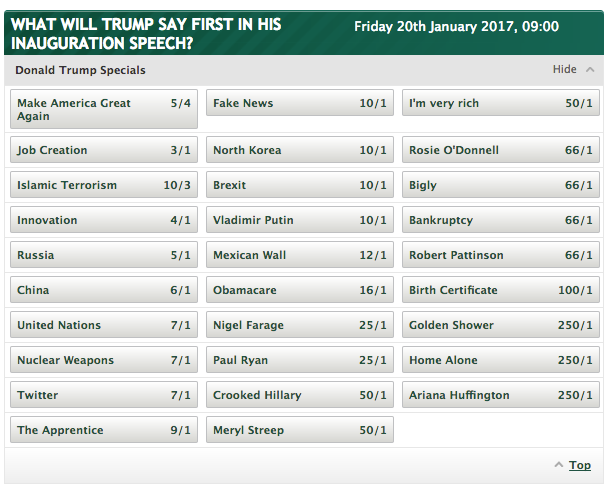 Should he not leave office beforehand, Trump is odds-on to run for reelection at 11-10. House Speaker Paul Ryan (R-Wis.) and Vice President-elect Mike Pence are hotly tipped at 7-1 each, while first lady Michelle Obama is 8-1.
Reality TV star Kim Kardashian is a long shot at 275-1, while her rap star husband Kanye West ― who has said he will run for president in the future ― is at 100-1.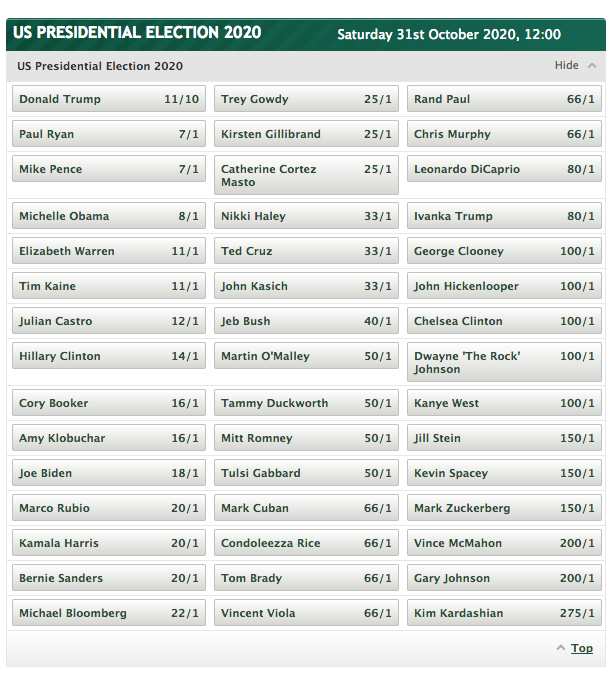 Some of Paddy Power's odds may seem attractive, but one should remember that the company rashly paid out to people betting on Democratic candidate Hillary Clinton to become president weeks before the 2016 election after erroneously thinking that her victory was a done deal.
Popular in the Community