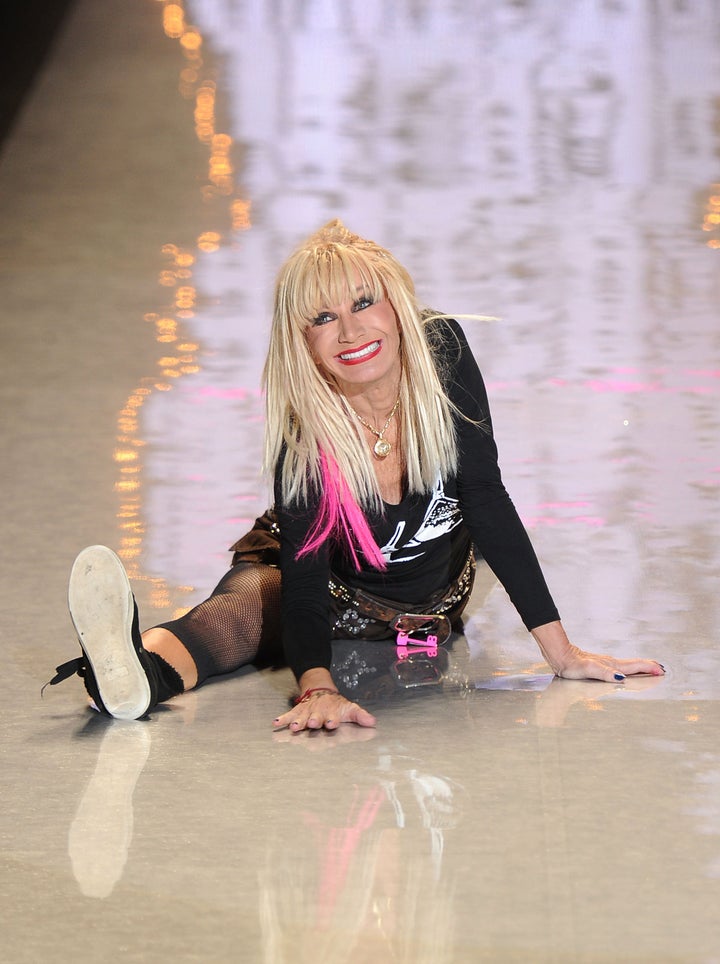 Betsey Johnson LLC is the designer's licensing company, which oversees the freestanding Betsey Johnson boutiques, womenswear and e-commerce. The company has been in trouble for a while, with Steve Madden buying Betsey Johnson LLC's outstanding debt in 2010 and taking control over the label, including the licensing agreements.
Before you let those tears flow, know that this isn't the complete end of Betsey Johnson. The designer, an eccentric icon of the New York fashion scene, will continue to oversee her sportswear (the moderately-priced goods found in department stores), the accessories (good ol' Betseyville) and other licenses.
Check out some of Betsey's most fun moments!