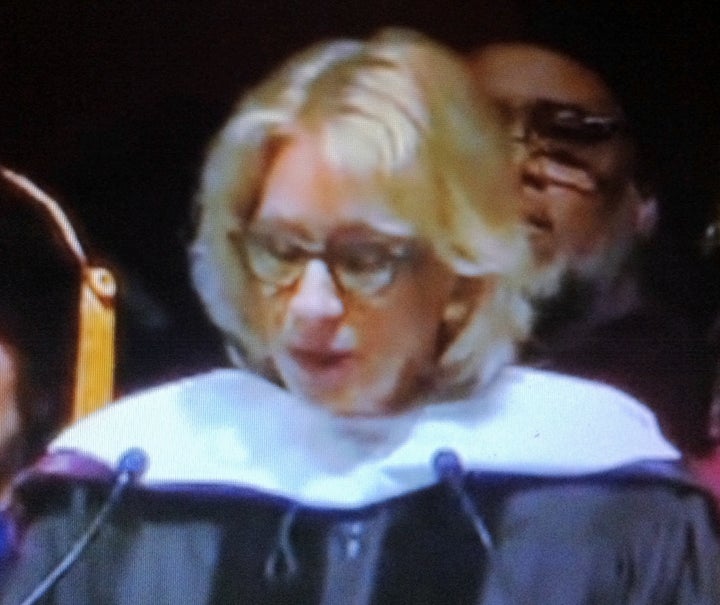 I watched U.S. ed sec Betsy DeVos's 23-minute speech to Bethune-Cookman grads on May 10, 2017.
I do not envy DeVos the task. DeVos stumbled over her words a number of times as she faced an audience of graduates set on actively resisting her as she spoke.
DeVos's voice cracked as she spoke of Mary McLeod Bethune. I am sure the pressure to complete this speech was profound. However, DeVos is a walking controversy, the most controversial U.S. ed secretary to date.
She made a smart decision to include the stories of three of the Bethune-Cookman students in her remarks. The graduate audience behaved best when DeVos spoke of these specific students.
She continued to verbally stumble. I have attended numerous graduations, and I have yet to hear a commencement speaker falter as much in his/her speech.
Based upon DeVos's voice, particularly as her remarks approached the 19-minute mark, it seemed to me that DeVos might be on the verge of tears. Still, she seemed to regain composure around the 20-minute mark.
One can read the text of DeVos's speech here.
She did not use the opportunity to overtly sell school choice.
DeVos did say that she "want[ed] to re-affirm this Administration's commitment to and support for HBCUs [Historically Black Colleges and Universities] and the students they serve"; she added, "Please know this: we support you, and we will continue to support you."
Of course, only days prior, Donald Trump threatened HBCU funding because he appears to consider such funding as unconstitutional.
The Florida State Conference of the NAACP was decidedly against having DeVos speak at the 2017 Bethune-Cookman commencement. NAACP concerns include "faculty intimidation demanding their silence or risk termination":
The NAACP Florida State Conference is calling on Bethune Cookman University President Dr. Edison Jackson and Board Chairman Dr. Joe Petrock to resign effective immediately. Since our initial public outcry last week, multiple allegations have surfaced including faculty intimidation demanding their silence or risk termination and threats to students by potentially withholding earned degrees and fines for freedom of expression. If these allegations are proven, this contrasts the public statements of university administration who opposes suppressing voices by welcoming U.S. Education Secretary DeVos but lends indirect support to these actions against faculty and students.

We have been in contact with several attorneys around the state, and have received support from numerous including the T.J. Reddick Bar Association, who has agreed to represent faculty and students who peacefully protest and are subject to retaliation by the university. Our partners have reviewed the university student code of conduct, and it does not contain any prohibition on peaceful protests and freedom of expression. The NAACP Volusia County Daytona Beach Branch and several attorneys will be on the ground monitoring this situation.

We still believe Secretary DeVos should not speak at commencement and that she has no record supporting an honorary degree by Bethune Cookman University. With the recent comments of President Trump suggesting federal funding for HBCU's is unconstitutional; this validates our view of a horrible decision by the university inviting Secretary DeVos, who still has not pledged to drastically increase funding for all historically black colleges and universities. The university leadership has drastically fumbled and should resign" says Adora Obi Nweze, President of NAACP Florida State Conference and member of the National Board of Directors.
Betsy DeVos: A walking controversy.
Modified version originally posted 05-10-17 at deutsch29.wordpress.com.
Want to read about the history of charter schools and vouchers?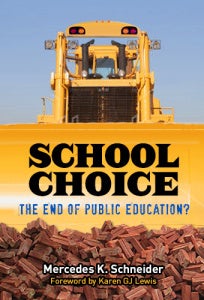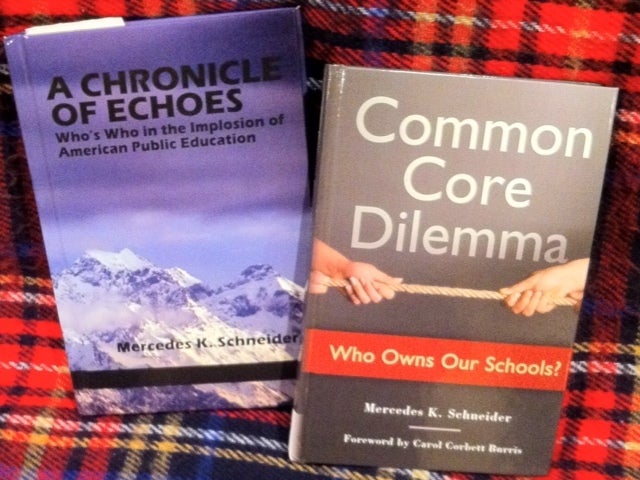 REAL LIFE. REAL NEWS. REAL VOICES.
Help us tell more of the stories that matter from voices that too often remain unheard.