President Donald Trump's pick to lead the Department of Education is a billionaire who has donated millions to conservative candidates and education reform. DeVos is a longtime advocate for school choice who has promoted charter schools as a way to give students more educational opportunities, and has supported voucher programs that allow students to use public funds to attend private schools.
Sen. Michael Bennet (D-Colo.) asked DeVos on Tuesday what she had learned from struggling charters in Michigan and how those lessons would inform her work in the rest of the country.
"There is a lot that has gone right in Detroit and in Michigan with regard to charter schools," DeVos replied. "And the notion that there hasn't been accountability is wrong. It's false news. It is not correct at all. The reality is that charter schools in Michigan have been accountable, fully accountable to their overseeing bodies and to the state."
DeVos went on to say that education reform legislation passed over the summer showed she has a successful track record on accountability.
"The recent legislation that was passed now actually brings all schools in Detroit under accountability, including the traditional schools," she said. "And so finally there, for the people of Detroit, there is accountability across the board. I am pleased and thankful that that's the case."
DeVos repeatedly talked about accountability during the hearing, but didn't go into many details about what that should look like. Rules guiding charter schools vary from state to state. Critics point out that charters often aren't held to the same standards and regulations that schools receiving public funding are, including rules pertaining to financial disclosure, parent representation and student discipline. When there aren't many regulations dictating who can open charter schools, critics say it can be easier for poor-performing schools to proliferate.
DeVos mentioning local education policy might not have stood out to most people watching the hearing. However, it was a reference to a monthslong battle in Michigan, the outcome of which many education advocates say proves DeVos is committed to shielding charter schools from accountability.
The legislation overhauled the education system in Detroit and allocated $617 million to save the debt-ridden Detroit Public Schools district from bankruptcy.
Republicans control the state legislature, and plenty of them objected to spending millions of dollars on the school system, which racked up enormous debt as enrollment declined. But the state Senate eventually hammered out a plan that passed with bipartisan support, as well as with the approval of Detroit's mayor, local education groups, the DPS teachers union and some of the city's charter operators.
The element of the legislation that is relevant to DeVos was a provision to create a Detroit education commission. The commission would oversee all schools and control where new schools can open, a reform that education advocates deemed necessary to control the explosive growth of charter schools in the city.
Angela Reyes, co-chair of the Coalition for the Future of Detroit Schoolchildren, which gave input on the legislation and supported the oversight commission, refuted DeVos' remarks on accountability in Detroit.
"The DeVoses used their money and influence to bully Michigan legislators into passing a series of bills that continue to allow for-profit entities to operate charters without any accountability," Reyes wrote in an email to The Huffington Post.
"The legislation that was passed specifically excluded charters from oversight," Reyes added. "It also allowed for uncertified teachers, but only in Detroit, setting up a legislated separate and unequal education system for children of color."
Great Lakes Education Project, the charter advocacy group founded by DeVos and her husband, praised the legislation for ensuring the preservation of "innovation and educational opportunities" for Detroit families.
There are plenty of examples of excellent charter schools, as well as excellent public ones. There's even some evidence that Detroit's charter students perform better academically than public school students. But proficiency rates are low overall: Just 13 percent of public school students in the city were proficient in math in 2014, while 17 percent of students at charter schools achieved proficiency.
Bennett said during Tuesday's hearing that he supports charter schools ― but only if school choice policies actually increase the number of positive opportunities for families.
"For a kid from a low-income family, there is no difference … between forced to attend to attend a terrible school and being given a chance to choose among five terrible schools," he said. "That's no choice at all."
However, last year she suggested that improving struggling schools wouldn't work in Detroit, saying it was instead time to "retire" the entire district.
"We should liberate all students from this woefully under-performing district model," DeVos wrote at the time.
Before You Go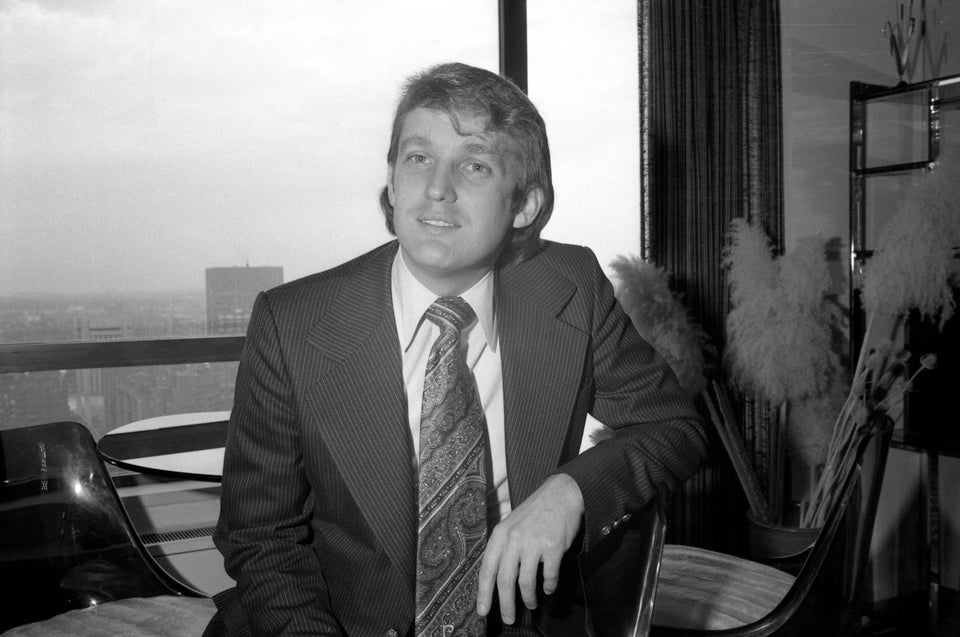 Donald Trump Over The Years
Popular in the Community