Education Secretary Betsy DeVos offered glowing praise Friday for President Donald Trump's pledge to withdraw the U.S. from the Paris Agreement, but was noticeably tight-lipped regarding her own beliefs on climate change.
"Certainly, the climate changes, yes," said DeVos, before skirting around a follow-up question on how to address the effects of global warming.
"I don't have an answer," she said. "I'm here to talk about students and schools today, and I would hope that we could focus on the opportunity that these kids have in this unique environment and this unique school with amazing teachers and administrators."
While she acknowledged that the climate is indeed changing, she failed to attribute climate-warming trends to human activity, a theory agreed upon by at least 97 percent of climate scientists.
Despite DeVos' inability, or unwillingness, to provide more than a few words on climate change, she readily touted Trump's plan to pull out from the historic Paris accord, an international pact that aims to curb man-made global warming by reducing carbon emissions.
"The president has made good on a promise to ensure that the American people are not subject to overreach ... and fulfilled a commitment to keep America first and focus on American jobs," DeVos said.
But DeVos claimed Trump's policies would allow for "new innovation and creativity to flourish in the market place" and create a bright future for American students.
"We are going to have many opportunities for American students like this that are coming up and being exposed at a young age to science and enjoying it as a subject," DeVos told reporters Friday. "We as a society will benefit from the interest young people show beginning at first, second and third grades. As a result, there's great promise in the future."
Critics fear DeVos, whose husband suggested while running for governor of Michigan that schools teach intelligent design, will use her position as education secretary to push her religious beliefs into the classroom and erode science education.
In a scathing op-ed for Scientific American last month, Dana Hunter, a science blogger, condemned the DeVos family for their ties to an organization that wants to instill a "Judeo-Christian perspective" in schools.
"Comprehensive public education propelled us to the status of a world superpower, but these people want to return us to colonial times," Hunter wrote.
Before You Go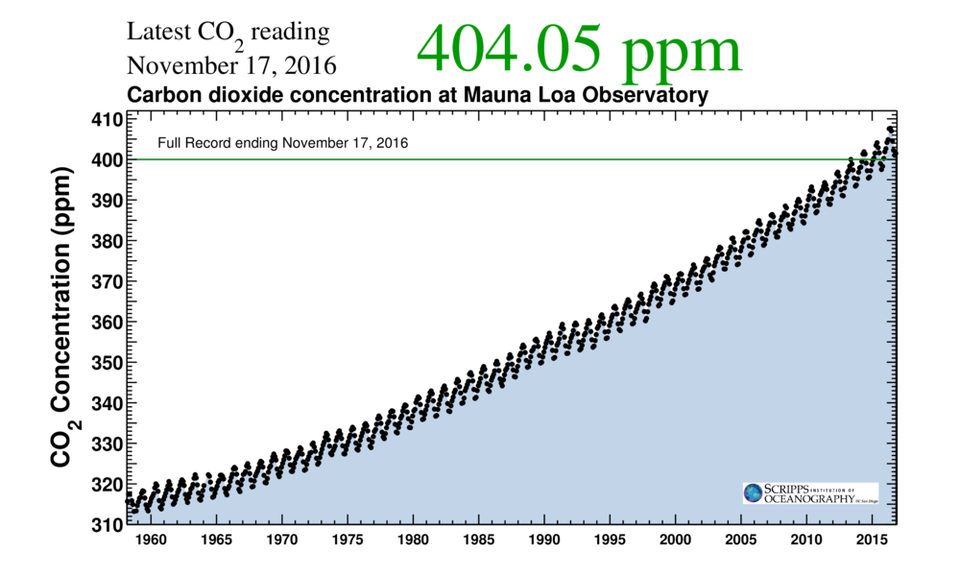 Climate Visuals For The Climate Change Denier In Your Life
Popular in the Community