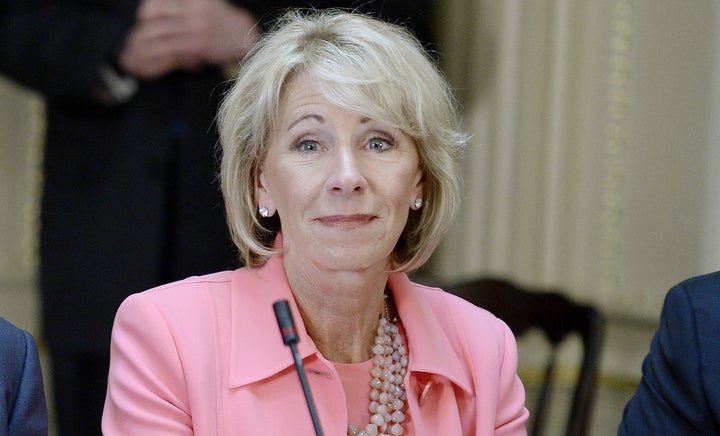 U.S. Secretary of Education Betsy DeVos is set to deliver the commencement speech at Bethune-Cookman University in Daytona Beach, Florida, the school announced on Monday.
The historically black college compared DeVos to the school's founder, civil rights activist Mary McLeod Bethune, and stated that the secretary's mission aligns with Bethune's legacy.
"The legacy of Dr. Bethune is that she was not constrained by political ideology, but worked across all parties to support B-CU," President Edison O. Jackson said in a press release.
Many graduates of Bethune-Cookman and other HBCUs expressed their outrage about DeVos' whitewashing of the schools' history. In February, DeVos claimed that the colleges were formed because of "school choice" and not as a response to segregation and racism.
Also in February, President Donald Trump met with more than 60 presidents of historically black colleges and universities. During the meeting, Trump signed an executive order to create a direct line for HBCUs to the president, but some in attendance believed it served as a photo-op and not a forum for HBCUs to discuss their grievances.
Twitter users criticized Bethune-Cookman for inviting DeVos to speak.
BCU graduate Dominik Whitehead started a Change.org petition on Monday to prevent DeVos from speaking at the May 10 ceremony:
"Having DeVos speak at the commencement ceremony is an insult to the BCU graduating class, students, alumni, family, friends, and Dr. Mary McLeod Bethune's legacy. We, the proud alumni of Bethune-Cookman University, do not want Betsy DeVos to have a seat at our table. Please rescind her invitation to speak at the graduation ceremony.

We, the proud alumni of Bethune-Cookman University, understand the importance of engagement and open communication HBCUs must have with all levels of government; therefore instead of inviting Secretary DeVos to graduation, let's welcome her to the table and have meaningful dialogue about stronger policies, the White House HBCU Initiative, and the importance and contributions of HBCUs.
The petition has nearly 4,500 signatures as of Tuesday morning, more than 500 short of its goal.
The school's administration sent a tweet clarifying the statement in their press release linking DeVos and Bethune.
Jackson also sent a video message to the BCU community later on Monday to address the concerns about DeVos.
"She, too, represents someone in a position to have a positive impact on BCU students and thousands like them around the country," he said. "I would like to reassure all of our supporters that we're looking to build a bridge for a mutually beneficial relationship with Secretary DeVos."
Before You Go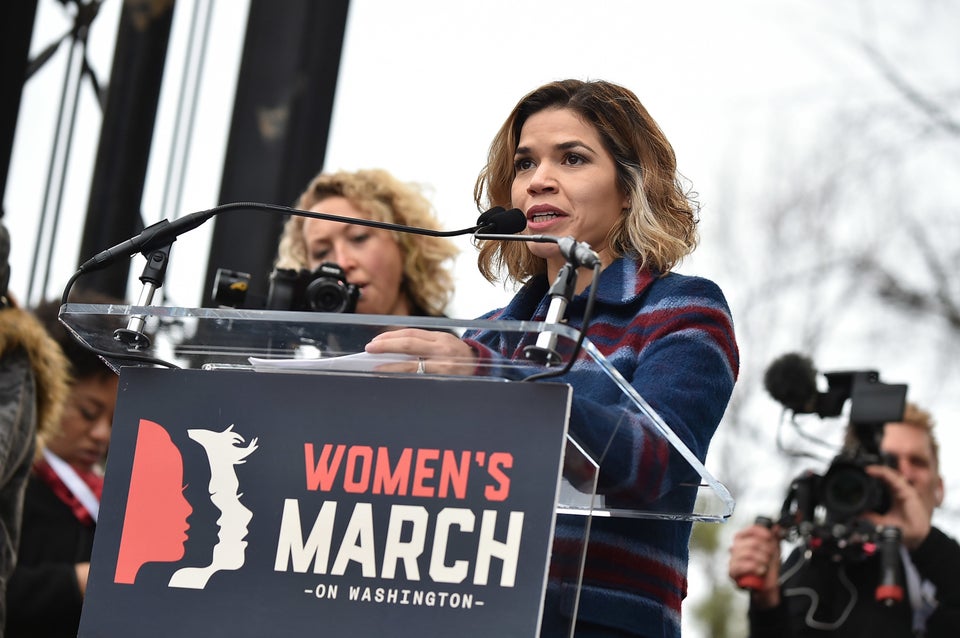 13 Times Latinos Refused To Stay Silent During Trump's First 100 Days
Popular in the Community