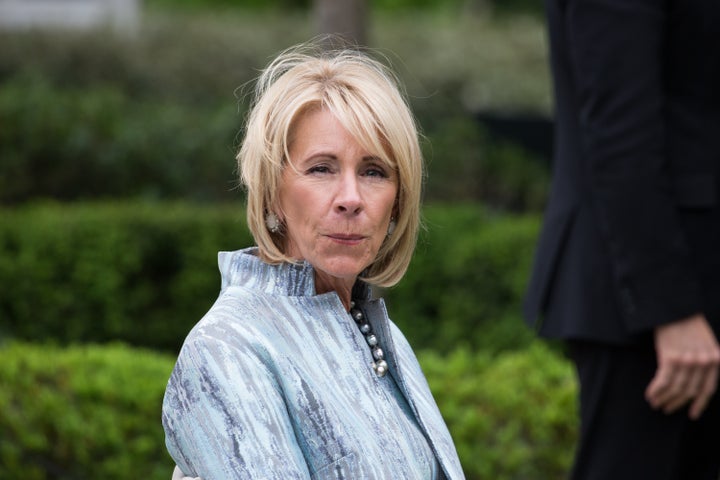 Education Secretary Betsy DeVos will deliver her first commencement speech at Bethune-Cookman University on Wednesday, despite continued calls from alumni and students demanding the historically black college drop her from the program.
B-CU community members expressed their outrage over her invitation to speak when the Daytona Beach, Florida, school first announced the news in early May, comparing DeVos to the school's founder, civil rights activist Mary McLeod Bethune. Students noted that DeVos' ahistorical description of HBCUs as an example of "school choice" in February was problematic and a reflection of her lack of understanding of black colleges and the issues they face.
On Tuesday, protesters delivered more than 50,000 signatures ― collected through Change.org, Color of Change and Florida Education Association ― to the school's leaders, pressuring them to rescind DeVos' invitation, according to The Washington Post.
Alumnus Dominik Whitehead, who started a Change.org petition, told WaPo that though he doesn't see anything wrong with DeVos going to speak on campus in general, she is the wrong person to give the commencement speech.
"Do not use Bethune-Cookman as a photo op," he said. "Come to the table with something that is going to actually do something in terms of policy, funding."
Taylor Durrant, a graduating senior who signed the petition, told NewsOne that someone who "embodies the characteristics of the university" should be delivering the commencement speech.
"DeVos will give a monologue. She's a controversial political figure who will overshadow the graduating class and push an agenda," Durrant said. "I want someone who works in the community and can relate to me. She doesn't know anything about HBCUs. I want someone who will inspire me to serve the community. Now I'm sitting in anxiety and confusion."
In addition to students and alumni, the NAACP Florida State Conference also stepped into the fight against DeVos, calling on the secretary to decline the invitation to speak. Adora Obi Nweze, the group's president, said in a statement that if DeVos speaks and is awarded with an honorary degree, it would be insulting to women and people of color, according to WaPo.
The organization is also calling for the resignation of University President Edison Jackson and Board Chairman Joe Petrock, claiming that there are "multiple allegations" that the university is intimidating faculty and staff by threatening them with termination, degree withholding or fines if they protest.
Jackson sent a letter to the B-CU community stating that the opposition to the school's decision is healthy.
"I am of the belief that it does not benefit our students to suppress voices that we disagree with, or to limit students to only those perspectives that are broadly sanctioned by a specific community," he wrote. "If our students are robbed of the opportunity to experience and interact with views that may be different from their own, then they will be tremendously less equipped for the demands of democratic citizenship."
DeVos is "looking forward" to speaking at the HBCU's graduation and wants to engage in "productive dialogue with the students, faculty and staff during her visit," a Department of Education spokeswoman told WaPo.
The morning of commencement day, protests have already begun. Journalists Jackie Orozco and Adam Harris shared photos and videos outside of The Ocean Center, where the graduation is taking place:
Protests are expected to continue during Wednesday's ceremony.
Before You Go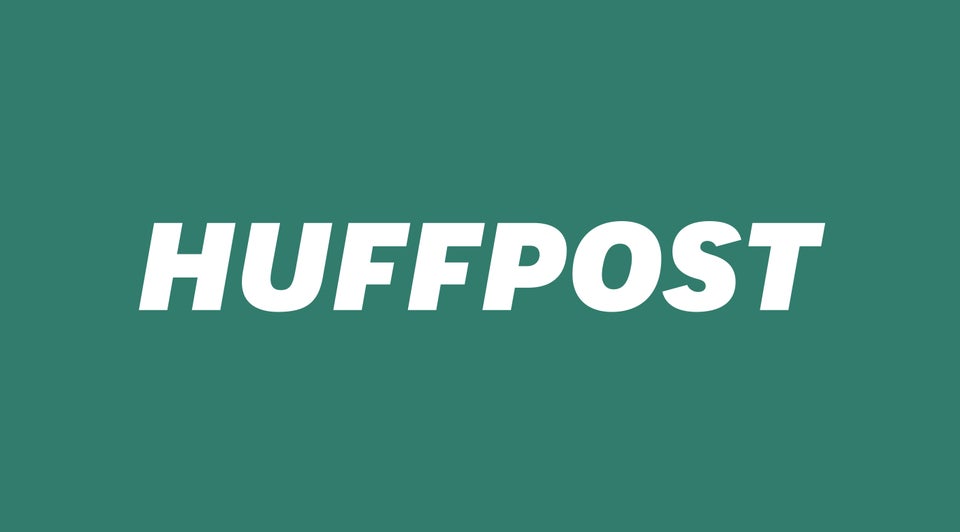 21 Fierce Black Feminists To Follow On Instagram
Popular in the Community