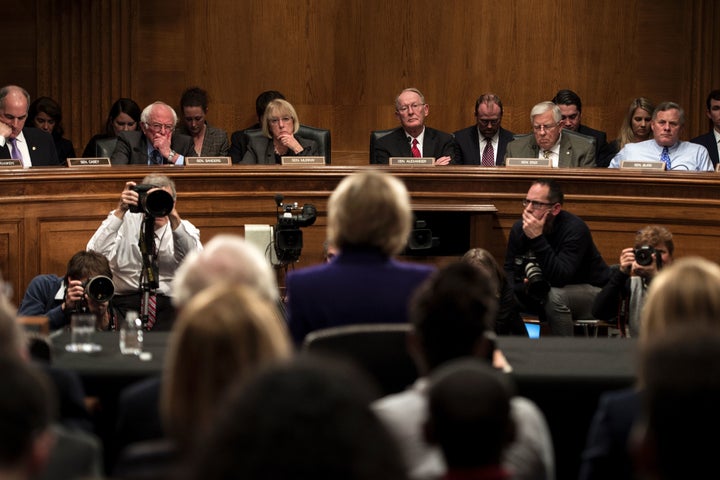 A conservative Christian group with ties to Donald Trump education pick Betsy DeVos once released a promotional video that proudly featured a speaker describing how Adolf Hitler and others indoctrinated children.
The undated video by the Student Statesmanship Institute ― which trains Christian kids to bring their "biblical worldview" to politics and media careers ― opens with a speech by Michigan leader Richard Posthumus, who describes how Hitler, Joseph Stalin and Vladimir Lenin used children to spread their message.
"Sometimes, it seems like it's very hard to change the world, the world is so big," Posthumus says in the video, over a dramatic soundtrack. "But what SSI has done is equip young people with the tools to go out and be ready for the competing ideas that's in this world."
The video immediately cuts to another comment.
"Joseph Stalin, Adolf Hitler, Vladimir Lenin: They knew one thing, that to change a culture, to change a country, they had to reach the children," he says.
It's not clear how Posthumus prefaced those remarks. But the words are included in a montage of SSI's "favorite and most inspirational moments over the last 20 years," according to the clip's YouTube description.
Below is a cut of the montage.
DeVos appeared last week for a confirmation hearing before the Senate Committee on Health, Education, Labor and Pensions, which will vote on her nomination for education secretary at the end of the month. The billionaire is known for her generous contributions to conservative religious groups ― including the foundation that established SSI ― and has championed voucher programs, which allow taxpayer money to pay for religious private schools.
In 2001, DeVos said she supported these causes as a way to influence "greater Kingdom gain," but her charitable giving has prompted concerns that she seeks to blur the line between church and state.
Truth Wins Out, a nonprofit that originally surfaced SSI's video, pointed to Posthumus' speech as an example of SSI's extremism and expressed concern over DeVos' support of the organization.
"Stalin, Hitler, and Lenin are inappropriate role models for educating children," said the group's executive director, Wayne Besen, in a statement. "Betsy DeVos' history of funding extremist organizations makes her uniquely unsuited to be Secretary of Education. It seems like a more befitting title for DeVos would be Secretary of Indoctrination."
A spokesperson for DeVos on the Trump transition team previously told Mother Jones that she "believes in the legal doctrine of the separation of church and state." No one on the Trump transition team immediately responded to HuffPost's requests for comment regarding DeVos' involvement with SSI or her thoughts on Posthumus' comments.
Posthumus, a former lieutenant governor of Michigan, is now current senior adviser for legislative affairs to Michigan Gov. Rick Snyder (R). A spokeswoman for Snyder's office, speaking on Posthumus' behalf, said he was "speaking in general about how certain leaders throughout history have involved youth in politics from a young age."
"Some leaders have used this in the past to hold a negative influence, but drawing in youth to become active participants in their government can also be used for positive influence and growth," she said.
SSI founder James Muffett said that although he cannot speak for Posthumus, he also interpreted the remarks that way. Muffett said the clip was probably from the '90s or early 2000s, but couldn't say for sure.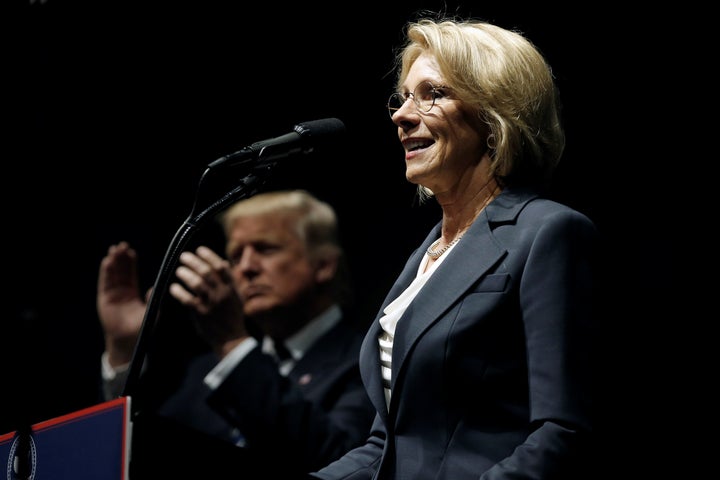 SSI events are a popular destination for conservative leaders, and DeVos has spoken at the group's events herself, according to website archives. Her family foundation has also given money to the Foundation for Traditional Values, which established SSI. The Dick & Betsy DeVos foundation gave $5,000 to the Foundation for Traditional Values in 2010, $10,000 in 2009, and $20,000 in 2008, according to the foundation's tax forms.
Although the SSI website listed DeVos as a member of the group's advisory board as recently as 2015, she has not been on the board or personally involved in the group for a number of years, said Muffett, who added that the SSI website needed updating.
Muffett complimented DeVos, calling her "one of the kindest, most charitable giving and humble, rich people I've ever met."
According to Muffett, it is unfair to characterize SSI as extreme. He said the group works to help kids learn to think critically about all sides of issues and train them for a life of civic participation. When it comes to public schools, Muffett says he understands "the impulse for not proselytizing ... [but] the idea that faith is something that needs to be excluded from public school experience I think is not in line with our history, and I think it's bad for our culture."
He noted that part of the work of SSI is "trying to bring back the forgotten or lost thread of influence of God and faith and morality in our heritage, which is pretty much expunged from public school textbooks."
In its mission statement, SSI says it seeks to "cultivate desire in young people to discover God's design, purpose, calling and destiny for their lives" and "inspire young people to be Godly leaders in their generation."
Rebecca Klein covers the challenges faced in school discipline, school segregation and the achievement gap in K-12 education. Tips Email: Rebecca.Klein@huffingtonpost.com.
Before You Go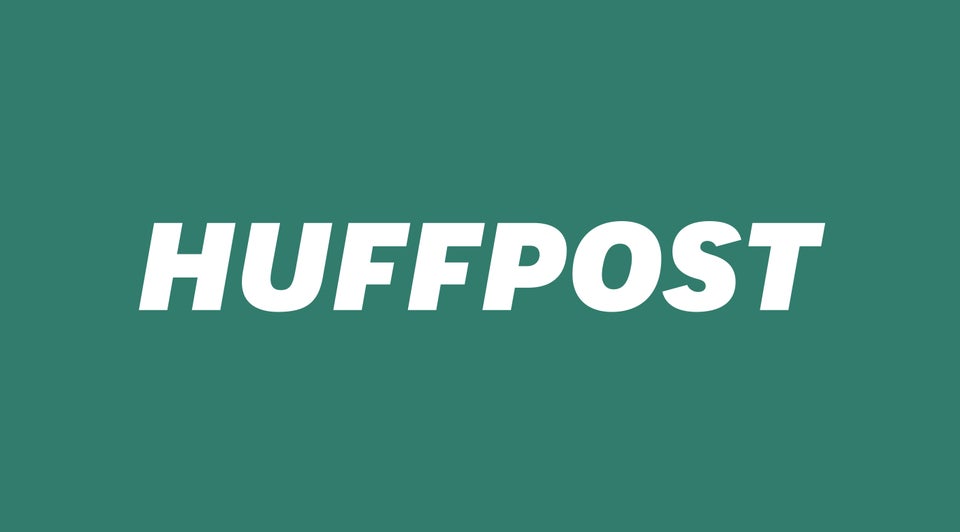 #TrumpCabinetBand Is How Twitter Stays Positive Wading Through The Swamp
Popular in the Community