Donald Trump's nominee for education secretary appeared stumped by senators when they asked her about a federal education law related to discrimination during her confirmation hearing Tuesday night.
Sen. Tim Kaine (D-Va.) asked Betsy DeVos about how she'd enforce the Individuals with Disabilities Education Act. IDEA, as the law is known, requires that public schools provide children with disabilities a "free and appropriate" education just like other students.
As DeVos danced around his questions, Kaine grew agitated, asking her point-blank if schools should have to follow federal law.
"Should all K-12 schools receiving government funding be required to meet the requirements of the Individuals with Disabilities in Education Act?" he asked.
"I think they already are," DeVos responded, suggesting that no school is failing to meet the law.
"But I'm asking you a 'should' question," Kaine followed up. "Should all schools that receive taxpayer funding be required to meet [the law]?"
"I think that's a matter that's best left to the states," DeVos responded, essentially saying the federal government should abdicate enforcement of its own law.
Kaine pretty much lost it at that point.
"So some states might be good to kids with disabilities, other states might not be good, and then what? People can just move around the country if they don't like [the schools]?"
When it was her turn to quiz DeVos, Sen. Maggie Hassan (D-N.H.), who has a son with special needs, returned to the topic of IDEA, and wanted to pin down whether DeVos was even familiar with it.
"That's a federal civil rights law," Hassan said. "So do you stand by your statement a few minutes ago that it should be up to the state whether to follow it?"
"I may have confused it," DeVos responded.
DeVos is a controversial pick to run the Department of Education. A billionaire from one of Michigan's wealthiest families, DeVos has never been a teacher or worked as a school administrator, and her children did not attend public school. Her education experience is primarily as a political donor, steering money toward "school choice" reforms to bolster charter and private schools.
Before You Go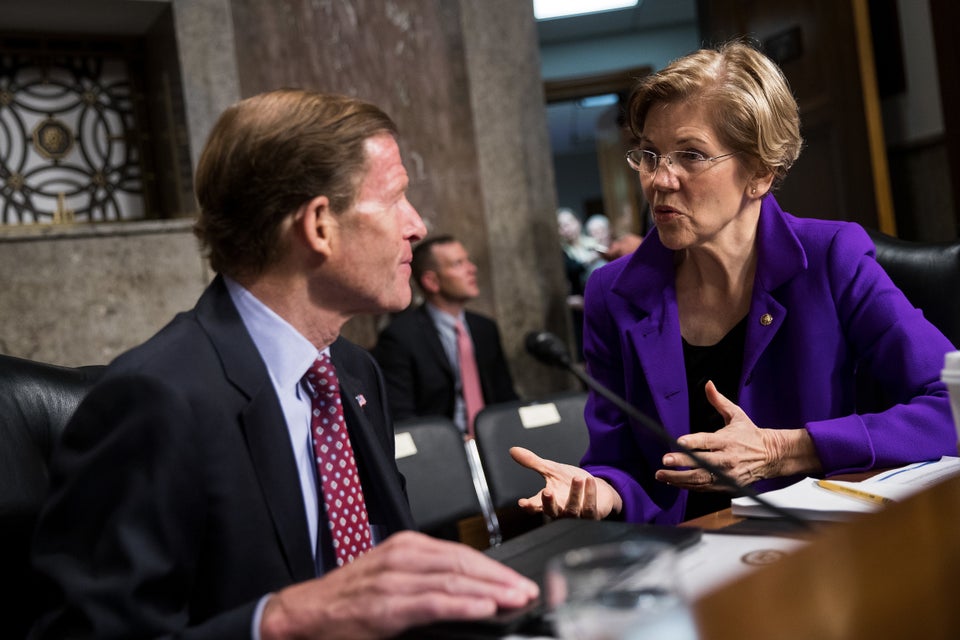 2017 Scenes From Congress & Capitol Hill
Popular in the Community