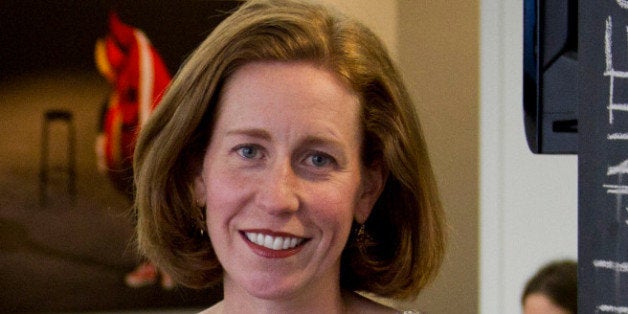 Betsy Morgan was named the CEO of Glenn Beck's TheBlaze on Tuesday, the news media network announced.
Morgan, previously the president and chief strategy officer of TheBlaze, is to succeed Chris Balfe. In a letter sent to employees, Beck acknowledged how Balfe helped transform TheBlaze into a multi-faceted media network, and said of the new CEO, "we will continue to prove that there is another way and we'll confound the skeptics again."
In an 2013 interview with Flipboard, Morgan explained the appeal of TheBlaze that led her to join Beck's outfit.
The Blaze represents the heartland. It represents Main Street more than Wall Street. It emphasizes the middle of the country rather than the coasts. Glenn believed The Blaze was offering something unique for an audience that is enormously underserved in the marketplace —and that's something I've come to believe as well.
Before her move to TheBlaze in 2011, Morgan was the CEO of The Huffington Post for two years. Prior to her career in the news, Morgan worked in investment banking, and was named as one of 27 Business Insider's "Game Changers" of 2011. In 2012, Columbia's Journalism Review listed her as one of the "20 Women to Watch", according to Nieman Lab.
From its humble roots as a two-man company, Beck's TheBlaze has morphed into a expansive news and entertainment network. It maintains 24 hours a day television programming available online, by subscription, and in several cable markets, as well as a website. Before his venture with TheBlaze, Beck rose to fame as a radio and TV personality, author and libertarian commentator.
Calling all HuffPost superfans!
Sign up for membership to become a founding member and help shape HuffPost's next chapter