I love coincidences, and this week I got to draw one of the greatest songwriters of the 1960's, as well as a singer who later made a hit from one of his songs.
I refer to Jeff Barry. Mr. Barry is responsible for the words to some of the most influential teenage love songs of the early '60s sung from the female perspective. At the height of the "girl group" phenomenon--which ran roughly from 1961 to 1966--he co-wrote "Be My Baby," "Baby, I Love You," "Chapel of Love," "Leader of the Pack," "River Deep, Mountain High" and dozens of others. In 1964 alone, he had 17 hits on Billboard's pop chart.
In the early 1970's, Bette Midler recorded her version of "Chapel of Love", as well as "Leader of the Pack" on her debut album, "The Divine Miss M." I was in college at the time, and I became a big Midler fan. She was so outrageous, funny, original, and certainly had her own unique style with a song.
I took art classes at the same time I was in college, and during that time, I did a watercolor painting of Bette Midler. This was one of my early attempts at caricature, and her look certainly was inspirational.
I had so much fun drawing the flaming red curls atop her head, beaked nose, tiny slits for eyes, and outrageous dress with very high platform shoes.
A few months later, I was inspired to build a life size statue of Midler with chicken wire and papier mache.
I took an old inexpensive curly wig, which I painted a bright red. The crazy costume was completed with a little black negligee.
In order to get the statue to stand upright, I made the foot tall platform shoes out of cement.
The finished sculpture was crude, but it had a nice charm, and I proudly kept it on display in my apartment until it eventually turned to dust.
This week's drawing for PLAYBILL.com is of John Logan's I'll Eat You Last: A Chat With Sue Mengers, the one-woman play starring award-winning singer and actress Bette Midler that officially opened at Broadway's Booth Theatre April 24.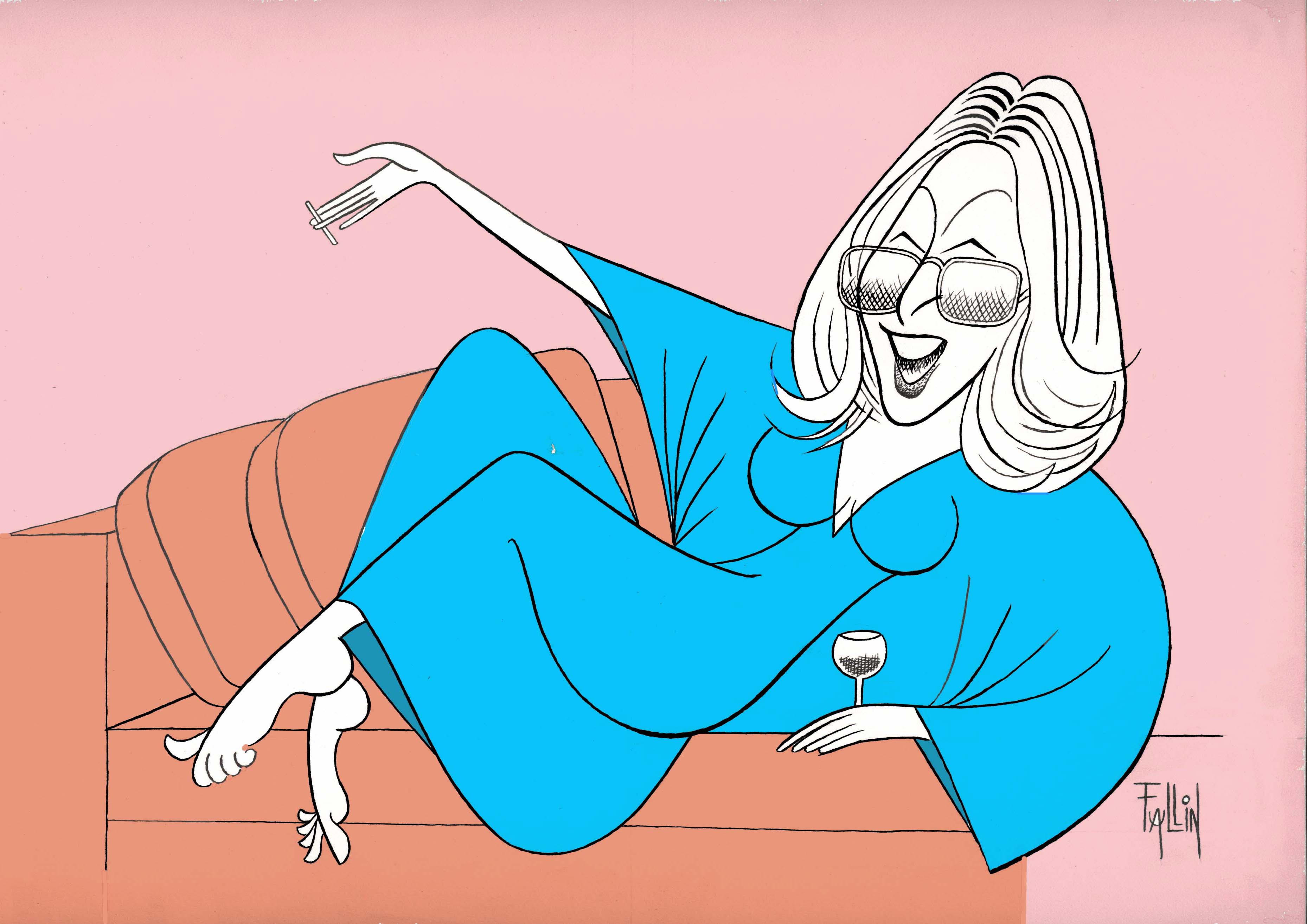 My drawing of Jeff Barry was done for this past Thursday's Wall Street Journal.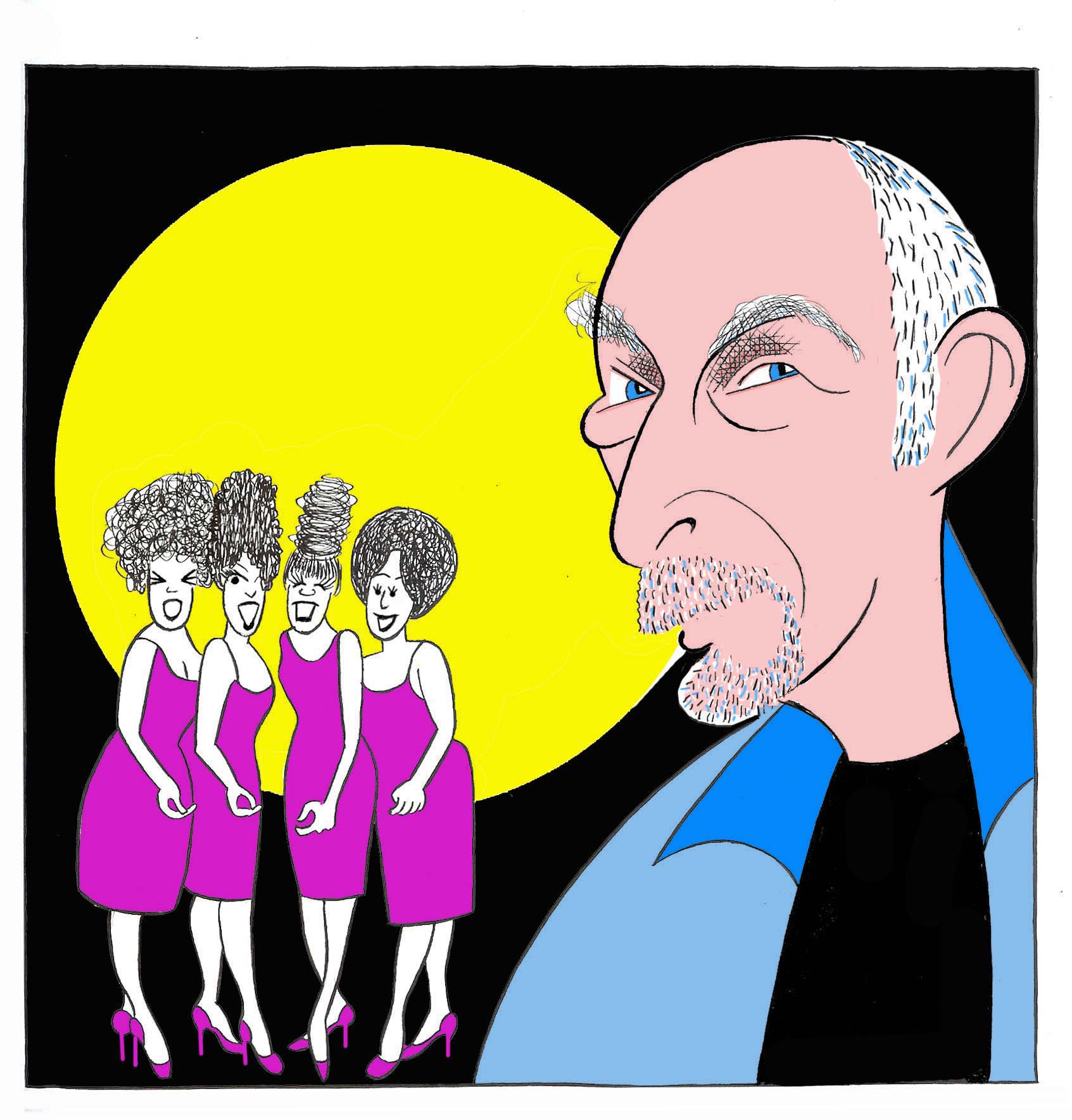 REAL LIFE. REAL NEWS. REAL VOICES.
Help us tell more of the stories that matter from voices that too often remain unheard.