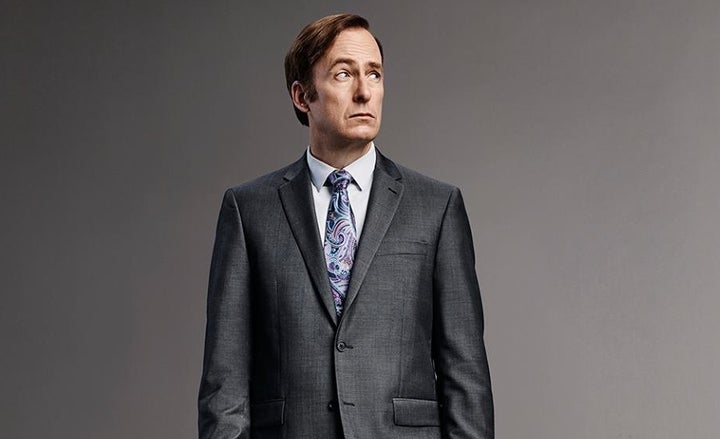 Jimmy McGill is at it again. The small-time attorney and lead character of AMC's "Better Call Saul" is back for Season 2 of the hit show and "Breaking Bad" spin-off.
Bob Odenkirk, who plays McGill/Saul Goodman on the drama, has been busy filming new episodes, and of course, fielding the question: "When will we see Walter White (Bryan Cranston) make a cameo on the show?"
Full disclosure: We asked him that, too.
Later this month, Odenkirk will likely get that question again at the Dolby Theatre in Los Angeles during the 33rd annual PaleyFest, which runs from March 11-20. The 53-year-old actor, along with fellow cast members and series creator Vince Gilligan, will take part in a "Better Call Saul" Q&A on March 12 as part of the fest, hosted by the Paley Center for Media. Footage from PaleyFest will also stream on Hulu.
But before that happens, we asked Odenkirk some questions (via email) about the future of "Better Call Saul," "Breaking Bad" and more.

When I first saw your character introduced on "Breaking Bad," I said aloud, "This character is going to be big -- by far my favorite." You were just so ... great! What a presence. Did you know how big of a part Saul would play going into the series?

No way! Everyone joked about how the character would have a spin-off, but I think they were just giddy at how big and off-beat Saul was in the world of "Breaking Bad." Vince Gilligan had an instinct that it could be real and shared that with me early ... I take Vince very seriously, but still, probably should have taken him even more seriously. He meant it!

How would you describe Saul in your own words?

Saul? Or Jimmy McGill? Saul would be described as: a facade, and a facile one at that; superficial, adept, and lacking substance. Jimmy McGill: earnest, complex, driven, hopeful, human.

Can you talk about what it's like to work with Vince Gilligan?

I do not help in any way with the writing, so my interaction with Vince is limited. He's an incredibly gentle, even "genteel" fellow. Serious as can be, humble, and intensely hard-working. I take him very, very seriously, as he should be taken. I actually just wish he would take a vacation because I feel bad that he sacrifices so much for his art ... and he is an artist.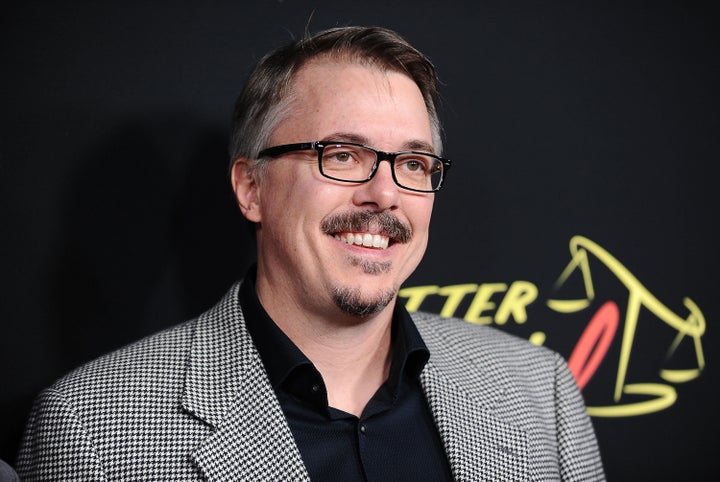 How much say do you have over story arc or your character in general?

None. And I want none. I like spit-balling with Vince and Peter Gould, who co-created the show, but I half-hope they completely ignore me and steamroll any ideas I pitch deep into the ground. I want to read something surprising when I read the scripts, I want to see sides to the character that I could never have guessed at, and I like the challenge of linking up new layers to what we've already established.

What's something about Vince that you could share that may surprise us?

It's just an instinct that I have, I cannot prove this, but I think Vince knows far far more than he tells anyone; and I think he knows that he knows it ... so don't buy the "aw, shucks, i don't know what I'm doing" act ... but I do love that act.

Some viewers were scratching their heads after the Season 2 premiere of "Better Call Saul," with some saying the storyline seemed a little of out of place. What can you tell viewers about how it will all fit into the bigger picture for Season 2?

I get it. The bigger picture is NOTHING LIKE WHAT YOU EXPECT! Because guess what? YOU'RE NOT WRITING THE SHOW! And neither is the "consensus" instincts of the "audience" ... Vince and Peter are OUT ON A LIMB, and they are following a character of depth with sensitivity and integrity and they have no care for convention. So watch out. Also, if you want to write the Saul story the way YOU want it to play out ... have at it! Fan-fiction it up! I'll take the work of these amazing pros.
We know you can't talk too much about this season, but without giving too much away, what else can we expect as it shakes out?

Incremental progress; heart-rending failure.

What -- if anything -- do you have in common with Saul?

Late bloomer. Although I did fairly well, fairly early, with my first love of sketch comedy.

There's been so much talk about a Walter White cameo. What are the chances he shows up in Season 2?

Nil. Stop hoping. Stop referencing "Breaking Bad" ... it hasn't happened yet ... this show is THIS show, and it's full and complex and the stakes are different and it's a helluva unique and rich experience.

What other characters from "Breaking Bad" would you love to see on "Better Call Saul"?

None or all ... I'm on this show and enjoying it. Join me!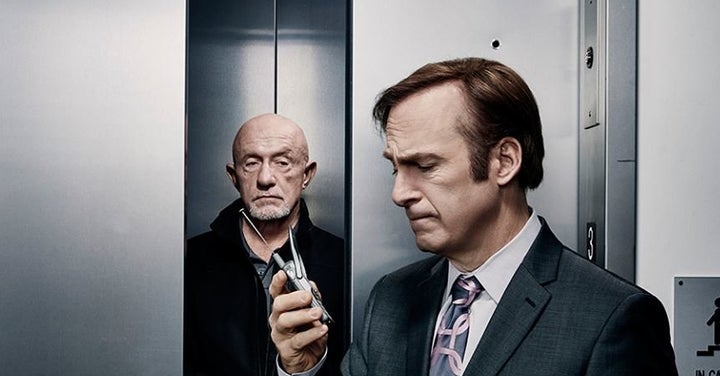 How has life changed for you personally -- ever since "Breaking Bad"? You had already done some more, but do you feel more recognizable?

I am recognized by far far more people in everyday life than my sketch comedy career initiated. People are generally pretty goddamn great about it and I don't have much trouble just being the same old me within this new context. I'm OK with it, and sometimes it's really fun.

Now that you've had a couple of years away from it, what do you think it was about "Breaking Bad" that really resonated with so many people?

The masterful storytelling. The fact that the show could be so surprising, the stakes could continue to rise, and yet everything linked up and there was a core of emotional truth that never was ignored or wholesale abandoned -- it was always just layered deeper. Quite a feat.

When you're not filming, how do you enjoy spending your time?

Dog park. Reading. Riding my bike. Being ignored by my kids. Visiting New York!

What's next for you? I see you have a few films in the works.
I shot a feature that I've been kicking around in rewrites for 13 years or so. It's called "Girlfriends Day" and it will play on Netflix sometime next year. It's a sweet and funny little cupcake of a movie, made mostly of frosting ... I hope you enjoy it, I sure had fun making it.
Popular in the Community