"Better Call Saul" creators Vince Gilligan and Peter Gould already confirmed the show's Season 2 episode titles were an anagram for "FRING'S BACK," but no one said anything about new curly fries!
In this new (chicken) nugget of a video ostensibly for Los Pollos Hermanos, we see Walter White's "Breaking Bad" nemesis Gus Fring (Giancarlo Esposito) finally return ― basically confirming he'll play a part in Season 3 of "Better Call Saul."
Los Pollos Hermanos, of course, was a business Fring used to cover up his illegal drug activities in "Breaking Bad." In the spot, we see him imploring people to come in and try the new curly fries.
"We are so sure you'll like them. And if you don't, they're on me," he says.
(Hmm. Not too worried about losing money from the chicken business, are ya, Gus?)
Fring's return to the "Breaking Bad" universe has been a source of speculation for a while, and many fans suspected he had left a note for Mike (Jonathan Banks) in Season 2 of "Better Call Saul." But now we're finally seeing him in the flesh, and more than that other memorable time.
"Better Call Saul" is set to return in 2017.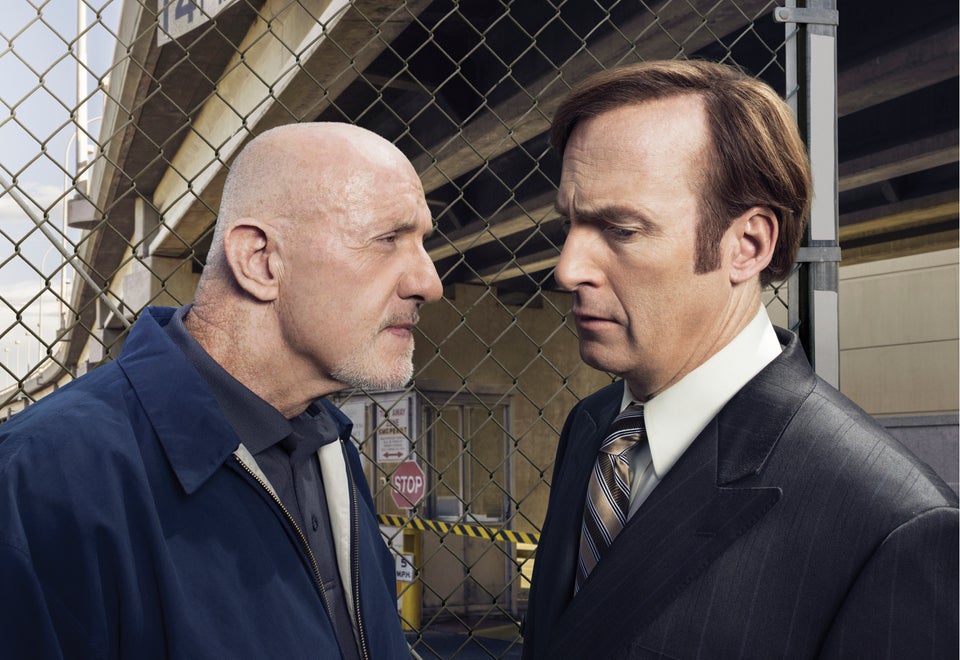 'Breaking Bad' references in 'Better Call Saul'