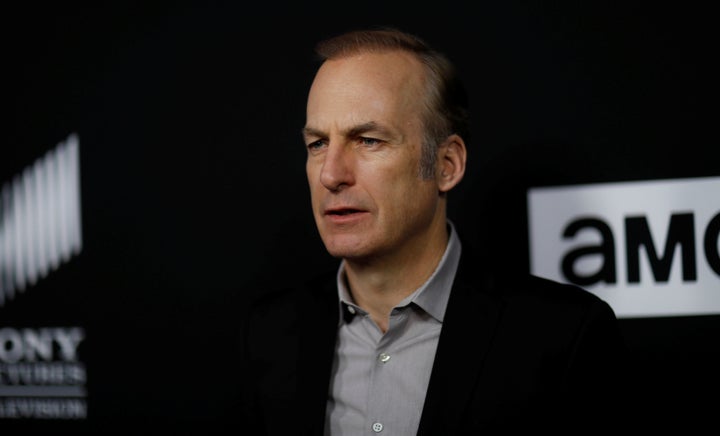 I had to see "Better Call Saul's" premiere tonight—even if it meant checking into a Motel 6 because, although I do have basic cable, AMC is not included in my package.
So I rented a cheap room. Why not? Of course, this just isn't any show. This is Vince Gilligan—one of the most talented writers of the twenty-first century, we're talking about here.
I had to see the third season premiere of my favorite on-the-air TV show and, sister/brother, am I impressed.
This episode picks up exactly where the last episode of season two leaves off, with Chuck practically on the verge of crocodile tears, and Jimmy (Saul Goodman/Bob Odenkirk) confessing something massively incriminating to his brother, to make him feel better.
Unbeknownst to Jimmy, the Machiavellian Chuck is hiding a tape recorder during the entire conversation. Mike Ehrmantraut (Johnathan Banks) spends most of the episode wondering who, exactly, left a stern warning on his car window, before Mike could pick off a few Salamancas with his sniper rifle.
I am really, really enjoying this show. In the beginning, with "Breaking Bad," writer and co-creator Vince Gilligan said his aim was to turn "Mr. Chips" (Walter White) into Scarface by series end. Similarly with "Saul," Gilligan is turning the sweet and modest Jimmy McGill into the scheming, conniving Saul Goodman, who capitalizes off the proceeds of crystal blue meth and the downfall of society.
In an interview with The Los Angeles Times, star Bob Odenkirk had this to say about Saul's metamorphosis from Jimmy to Saul:
Jimmy is mutating and changing. There are parts of this guy that are shutting down. The lesser angels of his nature are coming to the surface. It's a shame to have to say goodbye to him.
I am very much looking forward to seeing Saul Goodman "Breaking Bad." I just better remember to call up my cable provider and have AMC added to my package—or else, I might end up renting more motel rooms.
REAL LIFE. REAL NEWS. REAL VOICES.
Help us tell more of the stories that matter from voices that too often remain unheard.