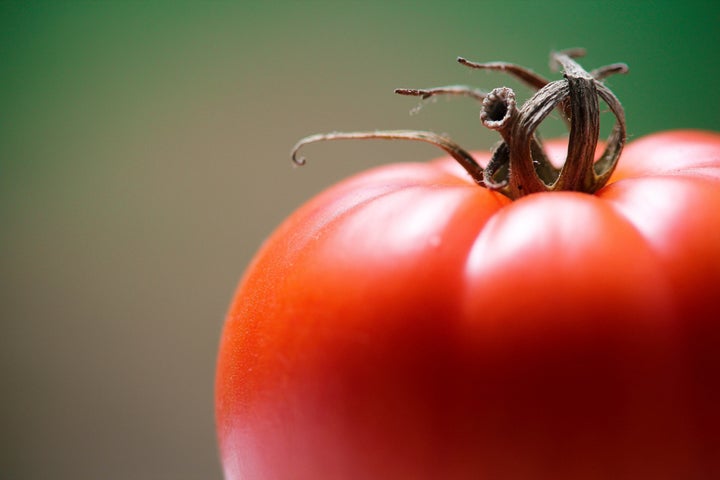 True for almost all situations in life, being proactive is best. A formative lesson in my time so far, it might be about reaching out to a potential mentor that inspired me and making time for a coffee and a chat, or walking to work to beat any future risk of cardiovascular disease, or simply being the first to say sorry after a heated disagreement with a good friend. Taking initiative, rather than accepting an outcome. A general and helpful rule in most situations is to be proactive.
When it comes to food and our food systems, I have written a lot about the challenges we face and the global double burden of malnutrition that sees a food system and approach to food that results in 1.9 billion people going to bed overweight or obese each night, while almost 800 million wake up hungry.
In children, 41 million under 5 years are now overweight or obese ― across rich and poor countries alike. As our food systems globalize and commodify, food is now a leading driver of climate-related greenhouse gasses, while we waste one in three mouthfuls from plates across the planet.
These challenges are big, and while being proactive in solving them is key ― maybe some solutions also lie in being reactive. Maybe it's not just about innovation from nothing, but taking a moment to realize and react to what's already there. And capitalize on it.
Here are three simple ways being REACTIVE might be proactive for food, for health and for our wallets.
1. React to the season
Learning and appreciating what grows when in the year is not that simple. Is broccoli a summer veg, or winter? Do we pick tomatoes in June, or January? Sounds like a discussion for the elite, but it's actually an important conversation for us all.
Reacting to the sights and smells of your supermarket, market or store and buying in season can be better for you, better for the planet and best for your hip pocket.
When you're next buying groceries, stick to a simple rule. Go for what looks fresh, has less packaging and, above all, is cheap. Food that is in season uses less energy and costs less to store and often looks and tastes best too. It needs less packaging to preserve it and buying when there is an abundance means supply is up and often, prices are down.
A shopping list is great for reducing waste and limiting unnecessary purchases, but being flexible to buy what the seasons offer can have big rewards.
Another great reminder is to refer to a season's chart relevant to your local area.
2. React to your pantry and its contents
Many great things have come with the rise in reality cooking shows, celebrity chefs and complex recipe books. People are fascinated by food again and in some cases, even getting back in the kitchen.
We snapchat our lunch and Instagram breakfast. But one serious downside is that with long and complicated recipes often requiring a specialized trip to the store, we lose the important ability to cook reactively.
With a pantry full of seasonal (fresher and cheaper) produce, the next step is to react to your pantry's contents ― not to a complex recipe book. Start simple with recipes of two or three ingredients. Learn some basics and go from there ― but start and build the recipe based on what you have and not what you need.
The outcome is food that is uncomplicated, takes less time and effort to create, is less stressful to cook and costs a lot less to plate. It also means we don't fill our pantries with half-empty packets of once-off ingredients; and with most food-waste in high-income countries occurring after market, including in our homes, this means we might waste less too.
3. React to your body and your appetite
Finally, two important parts of the nutrition challenge fueling our obesity epidemics worldwide are the rise and rise in portion sizes ― particularly in junk food - and the rapid expansion of processed snack foods including sugary drinks.
With a pantry full of foods that react to the season, and recipes that react to what you have at home and not what your recipe prescribes, the final step could be to react to ourselves.
Eating slower and eating with others have both been associated with eating less and eating more healthily. In other words, by giving our bodies time to feel full and dining with attention on our food, and our bodies, we give ourselves the chance to stop when we want, and not over-consume.
Eating smaller serves on smaller plates, but coming back for seconds as needed, is also associated with healthier portions and a healthier us.
Reactive is proactive
When it comes to addressing our broken food system with progressive pricing on junk foods, or better supporting school breakfast programs, or limiting harmful advertising of unhealthy foods aimed at our kids, there is no question.
This is also not to put blame on any individual or suggest that ill health is a choice, forgetting the obesogenic environment and deeply broken food system many of us live with.
But from time to time, maybe there are some simple things that many of us can do ― and react to ― that can make health a little more likely.
When it comes to food, maybe "reactive" is also sometimes proactive.
This column post was written by Dr Alessandro Demaio in his personal capacity. The views, opinions and positions expressed in this article are the author's own and do not reflect the views of any third party. Additionally, those providing comments on this blogs are doing so in their personal capacity, and do not necessarily reflect the views, opinions or positions of the author.