There's something that feels so right about indulging in a rich brownie or a frosted, fluffy cupcake. But it's no secret that baking staples aren't making anyone's superfood list.
Luckily, we've found a way to help you feel better about treating yourself: make some simple substitutes in your favorite recipes. We partnered with In The Raw® to round up some surprising, better-for-you baking swaps -- like avocado for butter(?!) They won't make your treats completely guiltless, but it'll feel darn close.
1. Swap: Greek Yogurt For Butter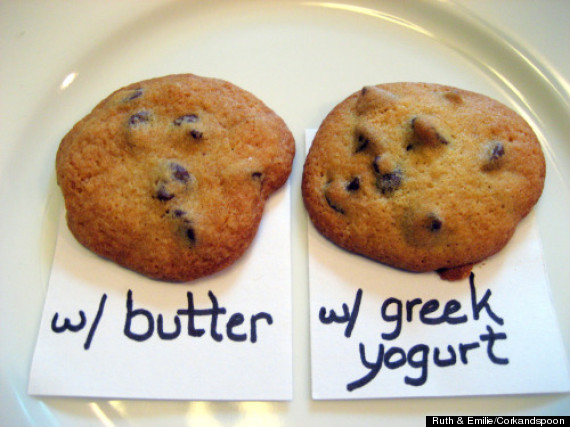 Butter. It gives our favorite desserts a rich, decadent taste but also brings a high amount of fat and calories to the table. Apparently, healthy snack-time superhero Greek yogurt can substitute for butter in some recipes. Here, the classic chocolate chip cookie gets a makeover. While you might not be able to see or taste the difference, your body will thank you for it.
2. Swap: Almond Flour (Or Almond Meal) For White Flour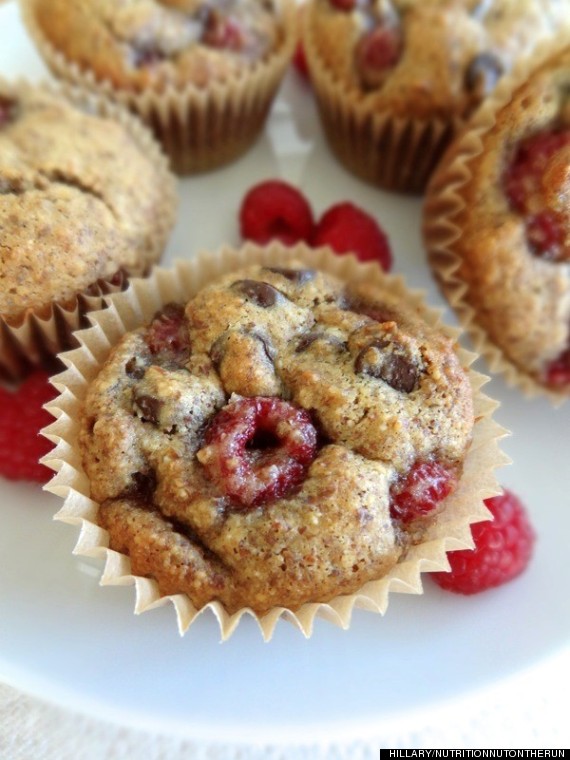 Replace refined white flour with almond flour or meal. It's lower in carbohydrates and packs a protein-filled punch. An easy way to health-ify recipes like these raspberry chocolate chip muffins...drool.
3. Swap: Avocado for Butter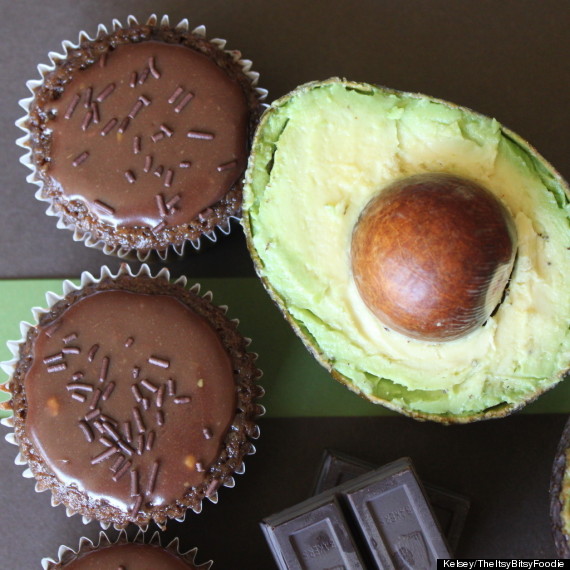 If you thought the last butter swap was weird, this one will blow your mind. In chocolate recipes, some bakers are swapping avocado for butter. What results are treats like chocolate cupcakes made with "healthier," monounsaturated fat. Apparently they taste good, too.
4. Swap: Evaporated Milk For Heavy Cream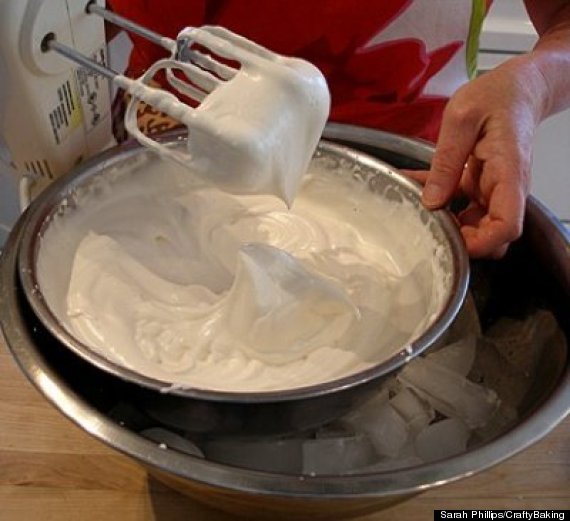 Whipped cream is made from heavy cream, which got its name for a reason. We were surprised to find that you can use evaporated milk, in a low-fat percentage or skim, to whip up a surprisingly rich pie topping.
5. Swap: Stevia In The Raw® For Sugar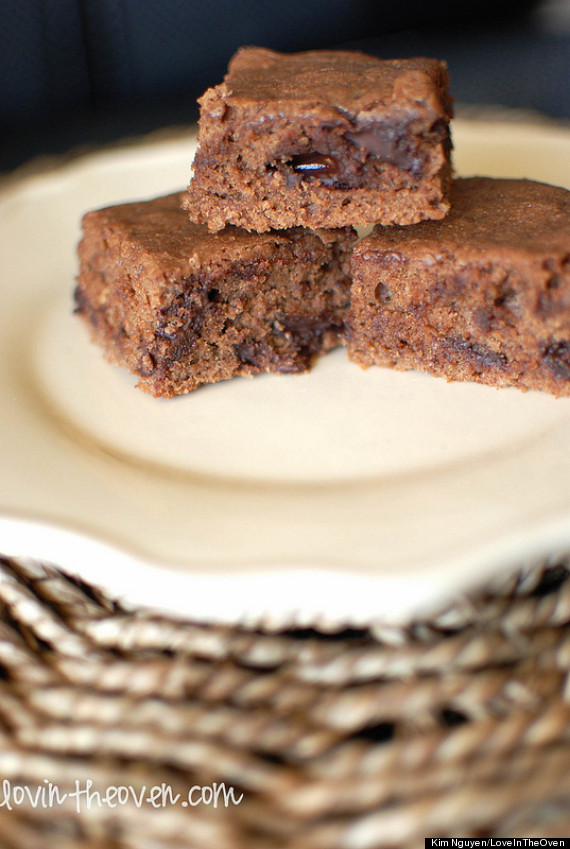 Stevia In The Raw® is potentially the simplest swap of them all. You can expect the same process and prep time for all of your favorite treats (like gooey, chocolatey brownies) but a total of zero calories from the sugar substitute.
6. Swap: Chia Seeds for Eggs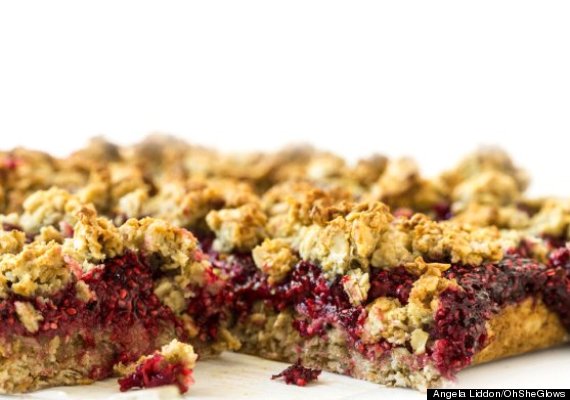 Healthy "it"-food chia seeds are packed with fiber and omega-3 fatty acids. They're a popular addition to smoothies, and the base of popular chia seed pudding. And apparently, the over-achieving superfood can also substitute for eggs in baking. You can make a "chia egg" by soaking the seeds in water, and use it in recipes like this raspberry oat crumble.
7. Swap: Garbanzo Beans For Flour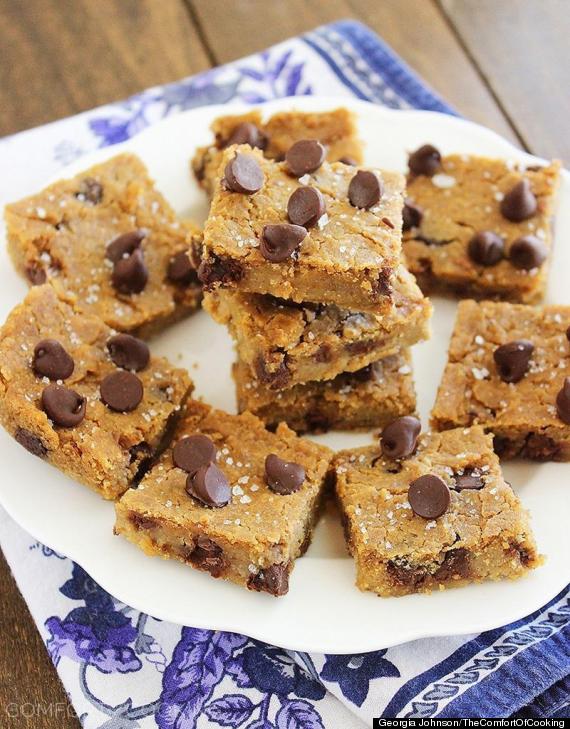 Wait. Just hear us out. Beans have been an accepted flour substitute for a while now. (Tell us you haven't had a friend talk about her "amazing black bean brownies.") Garbanzo beans also work as a substitute for flour, like in these sea salt chocolate chip blondies (and in this cookie dough dip that is making our mouths water). Word is you can't even taste them!
8. Swap: Low-Fat Graham Crackers For Cookies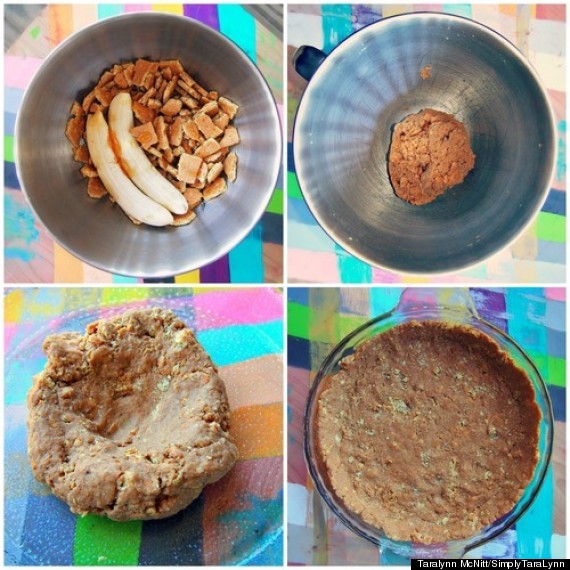 Everyone knows that the best part of the pie is the crust. But sometimes, it's also the most artery-blocking. Oreo and cookie-dough crusts of Pinterest lore are making a serious dent in your pie's bottom line. Take it back to basics (with a twist!) by using graham crackers and bananas to create a better-for-you crust.
9. Swap: Cacao Nibs For Chocolate Chips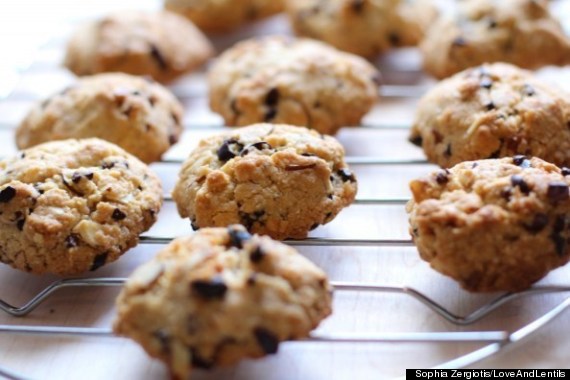 Substituting cacao nibs for chocolate chips can cut sugar and fat out of cookies, brownies, muffins and more. The nibs are unprocessed, unhusked cacao beans; while they're not as sweet as chocolate chips, they're rich in antioxidants and perfect for satisfying your chocolate craving for less.
10. Swap: Monk Fruit In The Raw® For Sugar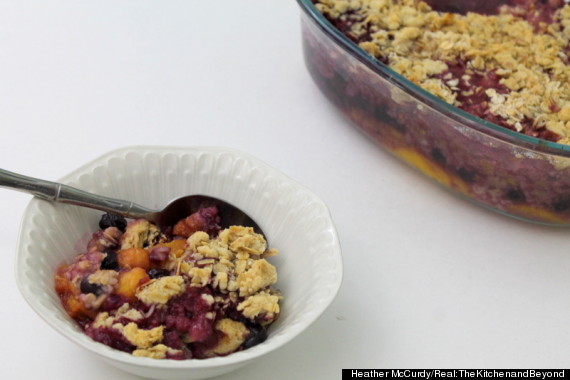 Another way to cut out refined, white sugar is zero calorie sweetener Monk Fruit In The Raw®, made with real fruit. It can be used as a replacement in a 1:1 ratio with sugar, making it super easy to substitute in a crispy blueberry peach cobbler.
11. Swap: Cashews For Cream Cheese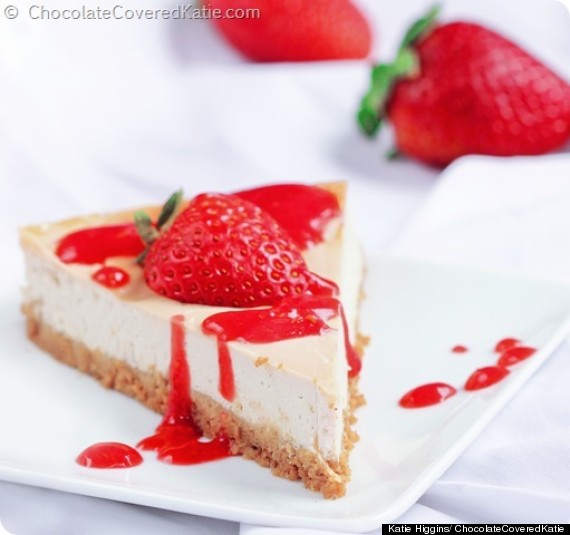 Cheesecake. (Sigh.) It's one of the most decadent desserts around, and cream cheese is a big part of that. Get ready to get creative: this six-ingredient cheesecake uses cashews as a base. You'll not only be eating a more wholesome dessert, but a "raw" one, too!
Related