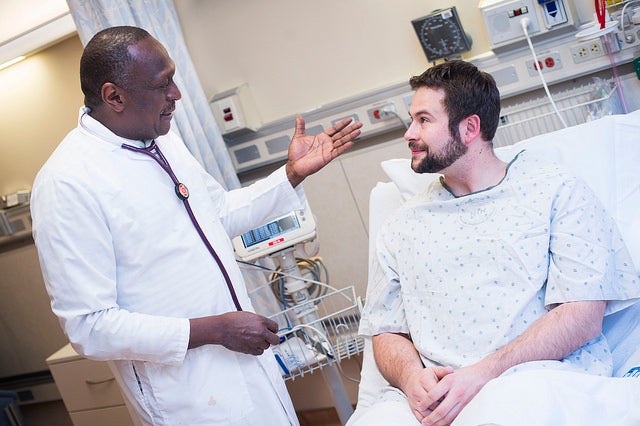 Co-authored by Bill Kramer, executive director for national health policy at the Pacific Business Group on Health
For more than a decade, we have led a coalition of consumers and purchasers toward these goals based on our conviction that, when consumers have meaningful, actionable information, they can make better choices about their health care. When purchasers understand how the health system is performing, they too can make informed decisions about the health benefits they offer.
Driven by a commitment to higher quality, more affordable and patient-centered health care, we are dedicated to achieving a high-value health care system. We see health care quality measurement – scientific, consensus-based tools that allow consumers, employers, hospitals, physicians and health care systems to determine the relative quality and value of health care – as an essential foundation to driving improvements in quality and cost, as well as better decisions and payment incentives. Measures and measurement are the basic building blocks of better care and smarter payment. Without a venue to discuss, vet, evaluate and achieve consensus on quality measures, our health care system would revert to a time when every insurance company, every large employer and every provider group developed and used its own measures. Consumers and purchasers would be left without a way to make meaningful comparisons and choices. We would not know how to evaluate treatments and outcomes, assess quality in hospitals or identify the best providers for various tests, evaluations and procedures.
Today, thousands of quality measures generate lots of data, but it is much too complex to be useful for most consumers, or even for clinicians to use to improve quality. We've made progress in gathering information, but it's not yet meaningful or actionable.
But one national organization is mission-focused on sorting through these measures and endorsing only ones that will do the most to help us evaluate and improve care. The National Quality Forum (NQF) is the nation's private, independent, trusted resource for health care quality measurement and improvement. But unless Congress acts to reauthorize $30 million in annual mandatory funding, NQF's federally supported work and quality measurement will be in jeopardy. This would be devastating for patients receiving care, for doctors and hospitals who want to improve care and for the tens of millions of consumers who will benefit when the Medicare and Medicaid programs find innovative ways to improve quality and cost effectiveness.
NQF's work has saved lives and money. As a result of NQF-endorsed quality measures:
The health system has saved $28 billion;
Surgical infection rates have declined by 16 percent;
Patient harm in hospitals has been reduced by 21 percent; and
Early elective C-section deliveries have declined by 89 percent.
Consensus among all health care stakeholders is essential to NQF's work to identify the best measures of quality. NQF convenes diverse panels of providers, purchasers and consumers to evaluate measures through a science-based, consensus-driven process. Because of NQF by-laws' requirement for consumers and purchaser representation, our voices are equal to all other stakeholders in these critical discussions about health care quality and improvement.
Our country will not achieve the high-value health care system we want without quality performance measurement. Consumers and purchasers need to know they are getting the best care for their health care dollar – care that is well-coordinated and patient centered, care that improves the health of individuals and communities, care that is affordable and accessible. We cannot make meaningful changes to the health care system if we do not bring our stakeholders together to work toward that collective goal. We need NQF to continue its significant contribution and unique approach as the nation's forum where all health care stakeholders come together and agree on the best ways to measure quality and improve care.
Kramer and Ness co-chair the Consumer-Purchaser Alliance. The Pacific Business Group on Health and the National Partnership for Women & Families are organizational members of NQF.
Related