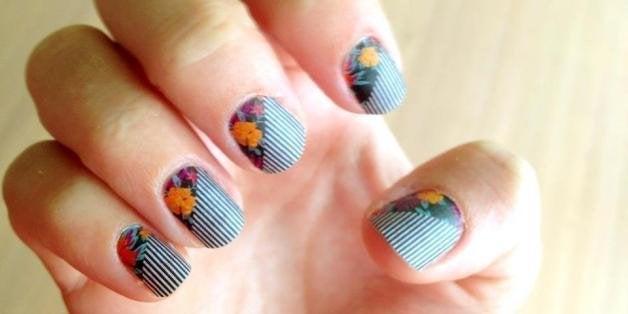 The New York Times investigative series by Sarah Maslin Nir on the exploitation of nail salon workers brings long-awaited attention to a critical issue affecting many Asian-American women.
Over 40 percent of nail salon workers nationwide are Asian-American. The average nail technician is 38 years old, has worked in the industry for nine years and typically works more than 40 hours per week. A majority of nail technicians are of reproductive age and lack basic health care coverage.
Nail salon workers are underpaid, often exploited and face daily exposure to toxic chemicals. While it's tempting to blame these problems solely on bad employers, it's important to remember that these are systemic and structural issues. The work and safety of low-income women workers have long been ignored. From the local restaurant to our corner nail salon to the Rana Plaza factory collapse, the hidden price of low-cost items is often paid by poor, Asian women workers.
The National Asian Pacific American Women's Forum (NAPAWF) chronicled the many gaps in federal policy in its 2011 report, "Removing the Topcoat." You may be surprised to learn that the entire cosmetics industry is unregulated. That means aisle upon aisle of products at your local pharmacy or supermarket -- as well as those used in nail salons -- are not subject to government safety standards or inspections.
New research, soon to be released by NAPAWF, corroborates much of what Nir reports about the exploitation of nail salon workers. We also find that nail salon workers are often misclassified as "independent contractors," meaning they are supposed to work for themselves and "rent" a space at a salon. Independent contractors are self-employed, so standard OSHA protections for workers don't apply. Minimum wage and overtime laws also don't apply.
The plight of nail salon workers sits at the intersection of the environmental, economic and reproductive justice and immigrant rights movements. Young workers choose between their job and a healthy pregnancy. Undocumented workers are paid substandard wages and even experience wage theft without seeking help for fear of deportation. The many toxic chemicals used in salons can have a negative impact on the environment.
Ultimately what we need is less greed and more immigration policy reform, good jobs for all and reproductive justice for Asian American women.
Like most things that affect the lives of low-income women of color, there is not one "magic bullet" policy solution. However, we can and must take action. Here's how you can help now:
2. Be a responsible consumer. The next time you're in a salon, get to know the worker and share that you care. Getting to know your nail salon worker is a great first step. If you encounter a language barrier, try to work through it. Tell your nail salon technician that you care about their health and safety and that you wouldn't mind if they wear gloves and a mask while they work with you. You can also share a Chinese, Korean or Spanish language version of the New York Times articles with your technician so they know that their issues are in the news.
3. Value nail salon workers. Be prepared to pay more for your beauty. The low prices at nail salons are at the expense of workers. Tell your favorite salon owner that you'd be willing to pay more for good ventilation systems, protection for workers and a living wage for workers. Remember that not all owners are bad apples. There are many who would love to be able to green up their salons and offer higher wages.
4. Hold cosmetic companies accountable. Got a favorite brand of nail products? Check to see how toxic it is on the Skin Deep Cosmetics Database. If your favorite brand isn't safe, write to them and demand that they make their products safe. Many of these same companies are selling healthier products in the European market where there are much stronger regulations against toxic chemicals. They choose not do the same in the US because they don't have to. Let companies know, your health and the health of workers come before profit.
5. Help change the law. Tell elected officials to pass legislation to give the U.S. Food and Drug Administration the authority to regulate cosmetic products and the Environmental Protection Agency the power to make sure that the chemicals being used are actually safe. Support the Raise the Wage Act, which would raise the federal minimum wage to $12 by 2020 and eliminate the unfair tipped minimum wage practice. There are campaigns in some cities, such as the NY Healthy Nail Salons Coalition who are pushing for local ordinances such as Int. 301A which would improve the lives of workers.
7. Support immigrant rights. Help immigrant women pass comprehensive immigration policy reform. Some of the worst exploitation of salon workers happens because they are aspiring citizens. The only long-term solution is for there to be a way for undocumented nail salon workers to come out of the shadows, be allowed to work and to become citizens. Join We Belong Together, a campaign co-anchored by NAPAWF and the National Domestic Workers Alliance that is doing just that.
Popular in the Community