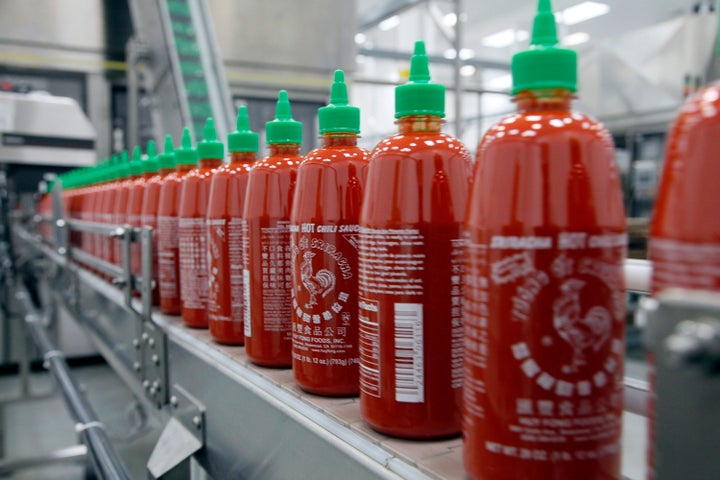 We hate to be the bearers of bad news. We know the world adores Sriracha. And not just any Sriracha, but the famous Huy Fong rooster sauce. It's the kind of sauce that can transform three leftover ingredients in your fridge into a meal, with just a drizzle. It makes eggs feel special, pizza even more special, and basically lets us feel like we can make magic happen in the kitchen any night of the week.
But it looks like there's a lot more in our beloved Huy Fong Sriracha than we might want. A look at the label reveals not just chiles and garlic, but potassium sorbate, sodium bisulfite and xanthan gum, too. Plus, sugar is the second ingredient ― which means Sriracha might not be the right sauce to make all our healthy veggie bowls taste better.
Luckily, there are other options out there, even Trader Joe's makes one. We found a new favorite among those other srirachas ― one committed to keeping preservatives out, added sweeteners to a minimum and focusing fully on flavor. And folks, believe us when we tell you that those goals are clear at first taste.
The name is Yellowbird and this Sriracha is one you're going to want to remember.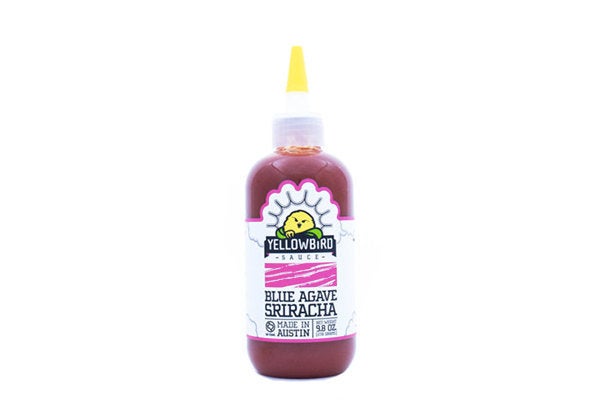 Yellowbird is a hot sauce company based in Austin, TX. The product was born out of a love for the spicy condiment ― seriously, the owners Erin Link and George Milton started their journey as a personal passion project just so they could eat delicious, preservative-free hot sauce. It then grew into a full-time business.
The first sauce was a spicy habanero ― it's full of flavor and really kicks ― and they've since expanded their line to include chiles of varying heat, from jalapeño to ghost pepper. They're all great but the Sriracha, which is sweetened with blue agave, is something truly special. It'll reignite your desire to top everything you eat with the sauce. And the ingredients are all ones you can easily identify. They're listed in this order: ripe red chiles, garlic, organic blue agave, organic distilled vinegar and sea salt.
You can find Yellowbird available for purchase on the company's website. It is also found at local markets and Whole Foods in the Texas area. They're currently working on getting it into Whole Foods nation wide.
This is one hot sauce you're going to want to have with you at all times.
Please note: This post is in no way sponsored by any brand. It is just a reflection of the opinions of this editor who appreciates foods free of preservatives.