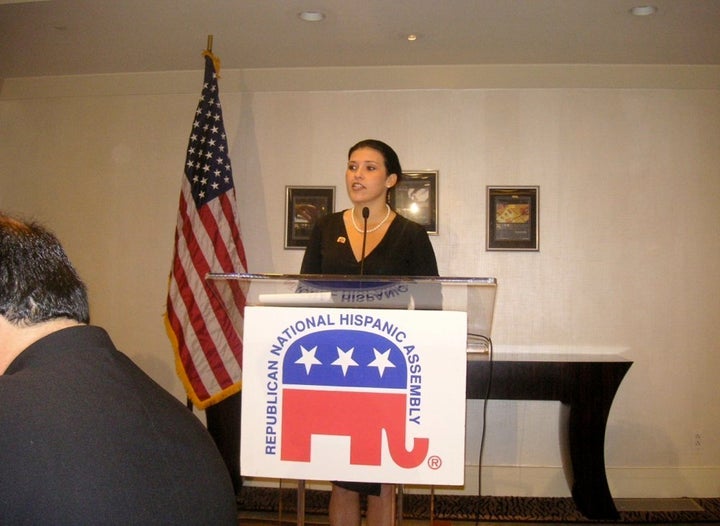 Bettina Inclan may have the toughest job in the Republican circus.
She's the Republican National Committee's new director of Hispanic outreach.
Right now, that's like being the guy with the shovel who follows along behind the elephants, only worse. She has to clean up whatever lands on the campaign trail and repackage it into something pretty. And she has to make sure that any stink left by Republican candidates doesn't stick to the party.
Inclan, of course, offers a more upbeat description. "My job with the RNC is more political ground game, making sure the general message of the Republican Party, about economic prosperity, about lower taxes, about what we believe is the American dream," gets out to Hispanics, she told The Huffington Post.
Inclan has held difficult jobs before. She served as executive director of the Republican National Hispanic Assembly as Latino support for the party began its current slide from its 2004 high. She was press secretary for Steven Poizner during his unsuccessful run for California governor. And she worked as deputy director of communications for the victorious campaign of Florida Gov. Rick Scott, who attracted strong Latino support despite the fact that he advocated a strict Arizona-style immigration law for the Sunshine State.
"I'm really proud of the fact that we're going to announce the expansion of the RNC's Hispanic Outreach Effort today," he said. "We all know it's the fastest growing demographic in America, and Latinos play a vital role in all of our communities. The Republican Party believes that it's crucial to involve Latinos at every level because diverse voices will lead to a stronger and obviously more vibrant party."
Inclan directs a multipronged battle strategy. She attended the Hispanic Leadership Network conference last month and has been doing interviews on television and radio in English and Spanish, holding call-in press conferences with reporters across the country, and promoting the "Obama failed" theme in her own tweets and those of the newly launched @RNCLatinos. The party put out a YouTube video in Spanish titled "Unkept Promises: Nevada Edition" and has been actively posting updates on its new tumblr blog aimed at Hispanics.
Its Latino-directed web page, however, is grossly outdated. The newest posting is a video of Inclan talking about the yet-to-come Florida primary. And Inclan has been notably silent on her own blog since announcing her appointment in mid-January.
He had reason to worry. After the presidential election of 2004 set an all-time record, when his brother George W. Bush captured 40 percent of the Latino vote (some say 44 percent), support for the GOP dropped to a mere 31 percent for Sen. John McCain in 2008.
"We know that Nevada has the fastest-growing Latino electorate of any state," said Matt Barreto of Latino Decisions. "And despite the fact that Latinos are getting bigger and bigger in Nevada, they are becoming a smaller and smaller part of the Republican Party."
Mitt Romney vowed to veto the DREAM Act, until he reached Florida in the last week of January. Then he said he would support granting citizenship to undocumented immigrants' children who serve in the military.
But Adam Luna, political director of America's Voice, argued in a HuffPost blog that Romney's apparent change of heart came too late. Luna wrote, "Mitt Romney has already seared his image as an anti-immigrant candidate into the minds of Latino voters. Romney's vow to veto the DREAM Act and his continued calls for self-deportation of undocumented immigrants are reverberating in the Latino community -- and will continue through November."
Romney also rankled powerful Latino and immigration reform groups across the country by embracing an endorsement from Kris Kobach, architect of the Arizona and Alabama crackdown laws. And after fighting back against accusations that he's "anti-immigrant," Romney this week named former California Gov. Pete Wilson, whose legacy is practically synonymous with anti-immigrant sentiment, as his honorary campaign chair in the Golden State.

In 1994, Wilson advocated for California's Proposition 187, which would have cut off public services for undocumented immigrants, including barring their children from public schools. The courts struck down the law. Latino voters did the same to Wilson in the very next election.
"I just don't understand the strategy of repeating the mistakes of Proposition 187 and Pete Wilson," Arturo Vargas, executive director of the National Association of Latino Elected and Appointed Officials, told the San Francisco Chronicle. He said the GOP is actually "pushing Latinos away."
GOP strategists and spokespeople across the country have sought to counter the inflammatory immigration issue by focusing on jobs.
"The economy and jobs is the number one issue in poll after poll after poll," Jennifer Korn, who ran George W. Bush's successful Hispanic outreach in 2004, told HuffPost. "So when you're going into the voting booth, I think the majority of people will be voting with their pocketbook because they want to see this end."
Inclan, too, has repeatedly attempted to steer the conversation away from immigration.
"Immigration has to be addressed," she told HuffPost in late January. "But if we're talking about what's going to move people at the polls, I think it's really going to be the economy."
There's some powerful basis for their thinking. In a Pew Hispanic Research Center survey released at the end of December, 50 percent of Latinos listed jobs as their number one concern, followed closely by education and health care.
Which means the anti-immigration rhetoric could come back to haunt the eventual Republican nominee, said Angelo Falcon, president of the National Institute for Latino Policy.
"The big question is going to be how much of this stuff is going to stick to that person," Falcon said. "Because if it continues the way it's going now, it's definitely going to be a negative in terms of the Latino vote."
Before You Go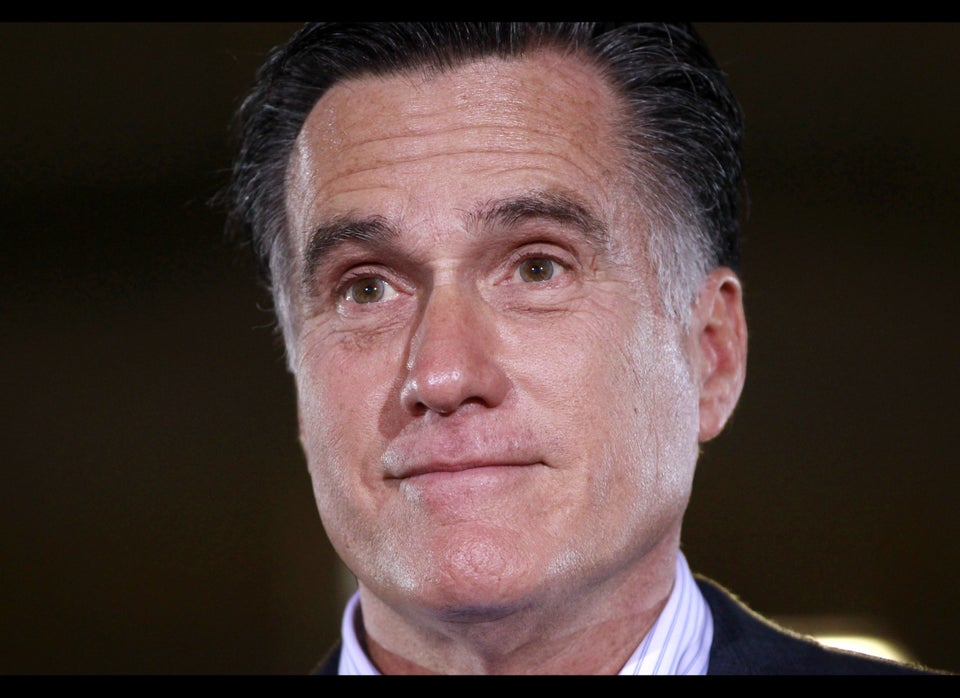 Top Latino Moments During 2012 Republican Primaries
Popular in the Community