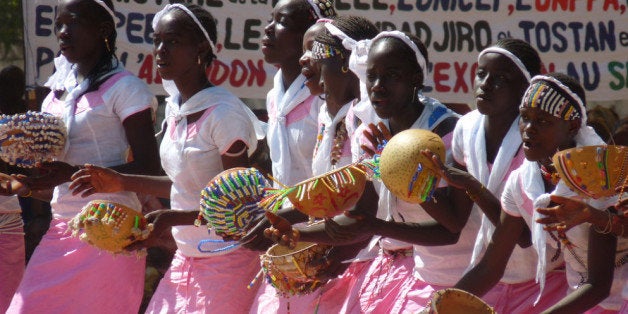 When the Skoll Crowdrise Challenge launched a couple of weeks ago I immediately went to the site. I was eager to see what it was all about, and I was especially interested in seeing Tostan's Generational Change project launched as a part of this effort, because it represents something both new and important for us.
Landing on Crowdrise, I saw great projects from the organizations involved in the Challenge. As I scrolled through, I paused and thought about this page, and the "big picture" it represents. It is more than a fundraising effort: It is, quite literally, a menu of proven development solutions ready for the world.
I asked myself: Could we ever get to a point where local communities themselves could be choosing the proven solutions they need most?
At Tostan, we feel the answer is yes, and the best way to get there can be summarized in one word: preparation. While Tostan has become known for our work in the abandonment of female genital cutting (FGC) and child/forced marriage, the greatest impact of our three-year comprehensive non-formal education and empowerment program is that it prepares communities to lead their own development, and does so across many areas, according to their own vision and priorities.

Because of the community-led changes we have seen over the past 22 years, we know we are heading in the right direction. Furthermore, our partners have told us how important this preparation is for the success and sustainability of their own projects and in response, we have been building out more of those partnerships as we grow.
Yet in a world of sectors, silos and single solutions such as bednets or vaccinations or water pumps, a preparatory education and empowerment program for rural communities can only truly thrive if there are funding streams that are ready to support multi-issue, multi-year efforts. Traditionally, these funds have been hard to come by.
So, this year we've been building what we believe can be a new way of supporting our work. The Generational Change in Three Years campaign we launched in April is our effort to transform a generation by unlocking the potential of holistic preparatory nonformal education. We have the opportunity to end FGC in Senegal and expand the movement in West Africa, greatly reduce child/forced marriage and violence against women and girls and transform education for a generation of parents and children -- alongside the many other projects the 1,000 communities involved will undertake.
For those who have joined the campaign, this is the "big picture" they are looking for. They understand the community capacities we're building, the lasting impact of empowerment and the real opportunities we have right now in West Africa. It is exciting to see so many people rallying around this single, coordinated effort to bring our biggest potential impacts to bear.
Which leads me back to Tostan's Crowdrise page. All the funds we raise there will go directly to the Generational Change campaign. We can reach 1,000 communities across six countries in West Africa and prepare them to lead their own changes in governance, education, health, the environment and economic growth.
When it comes to supporting change, if you're a big picture person -- or think you might be -- we hope you'll join the campaign today and help us showcase the full power of what preparatory education -- in other words, what communities themselves -- can do.
Gannon Gillespie, Director of Strategic Development, Tostan
Popular in the Community