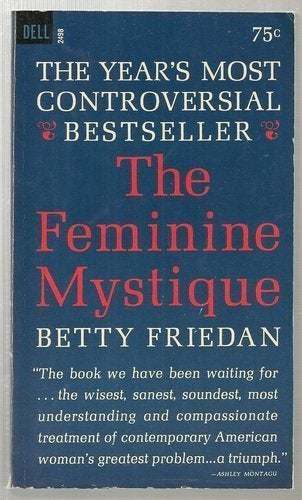 My husband and I weren't the only ones celebrating a golden anniversary last year.
2012 was the 50th anniversary of the Rolling Stones and of the first -- and greatest -- James Bond, Sean Connery. In August, '62, the month Roger and I got married, we practically had a double wedding when Ringo joined Paul, John and George, making the Fab Four.
50th anniversaries, like the Queen's Jubilee, have a way of stretching out their commemorations and celebrations. It took a long time to get here, so let's savor a while.
For better and for worse, 2012 was also the 50th anniversary of Marilyn Monroe's death, and the magazines full of quotes by people who'd remembered a teeny, tiny, NEVER REVEALED thing about her, that poor woman, dead at 36 and still not resting in peace.

The great Broadway musical, West Side Story, premiered in '57, so it's technically past "golden," but you can see its "more than 50 years" celebratory tour all over the country this year.

It seems in retrospect that I spent the bulk of my first year of marriage belting out the lyrics to the Sound of Music (film version 52 years old), and West Side Story, and with or without request, I still can -- Something's coming, don't know when. But it's soon...
Sooner than I ever imagined. The something that comes cannonballin' out of the sky when you get older is that you wake up one day and things that were just your experiences, your memories, your life, have become history. It's a surreal feeling.
Two golden anniversaries coming up this year really cut deep: the 50th anniversary of John F. Kennedy's assassination, an event I remember as well as my wedding, and the 50th anniversary of the publication of Betty Friedan's The Feminine Mystique.
I still have my copy. That book changed my life, although it scared me to death. A lot of people initially reviled The Feminine Mystique, because its author was a divorced woman, clearly a bitter battle axe who couldn't hack real womanhood, what man would ever, yick, you get the gist -- never mind that everything Friedan wrote knocked me off my horse like Paul the Apostle encountering Jesus on the road to Damascus. Well, with all due homage to Caravaggio, Paul was probably walking when he was blinded by Jesus's dazzling light, his eyesight miraculously restored when he gave up his false beliefs and converted -- exactly what happened to me when I joined the budding Women's Liberation Movement.
I didn't join immediately after reading The Feminine Mystique, but its message stayed gestating in my heart, ultimately strengthening and emboldening me: I wasn't the only one who secretly thought, There has to be more than this, there were legions of us.

One day, I closed my kitchen door so no one could hear, dialed the D.C. Women's Liberation Center and asked to be put on their mailing list. Such a simple act when seen from this hill of age, but I was shaking when I hung up the phone. I hoped they would send it in a brown paper wrapper, I joked hollowly to myself, but happily, the trepidation of that day would quickly be replaced by sheer joy, rage and camaraderie.
We called it the Women's Liberation Movement then, railing if anyone tried to trivialize the name into Women's Lib -- quite a moniker these days, when people shy away from the F word, feminist -- and I made that telephone call originally to save my five little daughters. I was certain my life was irrevocably beyond my control, but when I got to my first meeting, all around me were women who had experienced the same things I felt so guilty about. It wasn't just me and my personal failings; it was something outside us, and we were going to change it. The Women's Liberation Movement had come in time for me.
And the rest, as they say, is history, my history, which has so suddenly, surprisingly, morphed into general history.
Women's Liberation gave me my voice, gave me possibility, gave me my life. Without feminism, I'm certain, my husband and I wouldn't be celebrating our golden anniversary. If Betty Friedan were still alive, I'd send her roses with a little handwritten card: Happy Anniversary, Brave Woman, Thank you.
And she'd say: Get up and email your representatives this very minute! It's been nearly 100 years since the ERA was first proposed (1923!), but women still don't have equal rights and equal pay in America. The Violence Against Women Act is currently up for reauthorization again, and so is the Paycheck Fairness Act.
Yes, she'd say, celebrate your anniversary victories and keep raising your voices and demanding progress -- in your lives, your marriages, your opportunities. You know the tune, sing the words: Around the corner, or whistling down the river, come on, deliver...
Calling all HuffPost superfans!
Sign up for membership to become a founding member and help shape HuffPost's next chapter