 Our favorite "Golden Girl" Betty White turns 91 on Thursday, Jan. 17. Happy birthday, Betty!
The celebrated actress and passionate animal-rights activist is embracing her eighth decade in the business, with a résumé that's overflowing with game shows, talk shows, sitcoms, animated series, hosting duties and one particularly foulmouthed film performance. She currently hosts the NBC reality show "Betty White's Off Their Rockers," which features senior citizens playing practical jokes on their younger counterparts.
"Retirement is not in my vocabulary. They aren't going to get rid of me that way," she told USA Today in 2010.
We aren't arguing otherwise. We fully expect White still to be going strong at 100. In the meantime, here are 10 fun facts about this wonderful woman. 1. Betty White was born in Oak Park, Ill. Her family moved to California during the Great Depression. She discovered her love for performing when she wrote and played the lead in a graduation play in junior high.
3. Starting in 1956, White spent a 19-year stint as the celebrated host of NBC's annual Tournament of the Roses Parade. NBC replaced her in 1975 because the network felt she was too closely identified with CBS based on her success on "The Mary Tyler Moore Show." White was disappointed, but she came out ahead in 1962 when she began a 10-year run as host of the rival network's Macy's Thanksgiving Day Parade.
4. Betty White was originally cast to play the sexually ravenous Blanche on "The Golden Girls," while Rue McClanahan was supposed to play Rose. This original casting was based on similar characters the two actresses portrayed on "The Mary Tyler Moore Show" and "Maude," respectively, but the director of the show's pilot episode asked them to try switching roles. White was nervous about playing Rose, but she went on to be the only one of the series' lead actresses to be nominated for the Emmy all seven years that "The Golden Girls" was on the air. 6. White is truly America's sweetheart. She beat out the likes of Tom Hanks, Sandra Bullock and Morgan Freeman in a 2011 Reuters/Ipsos poll that asked people to vote for which celebrity they trust the most.
7. And you thought you were tired. White told Parade in 2010 that she wakes up at 6 a.m. and goes to bed at 1:30 a.m. Reminder: She's 91! 8. A celebrated animal activist, White tries to make it to a zoo in every city she visits. Before becoming an actress, it was her dream to become either a zookeeper or a forest ranger. In 2010 the U.S. Forest Service named her an honorary forest ranger.
9. White's passion for animals is so unwavering that she won't accept movie roles if the script calls for potential animal abuse. She turned down a role as Helen Hunt's mother in "As Good As It Gets" because Jack Nicholson's character shoves a puppy dog down a laundry chute.
10. White has received a remarkable 21 Emmy nominations. She has nabbed seven trophies so far, including awards for her roles on "Life With Elizabeth," "The Mary Tyler Moore Show," "The Golden Girls," "The John Larroquette Show" and for her popular guest-hosting turn on "Saturday Night Live."
Before You Go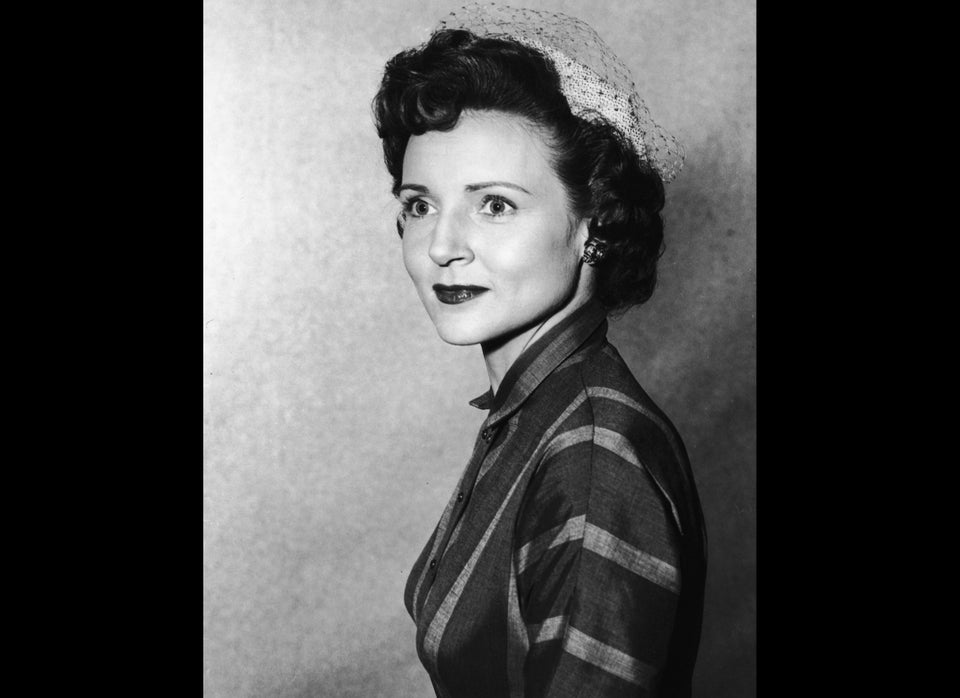 Betty White Style Evolution
Popular in the Community