Betty White's "Deadpool" review has so many curse words even the Merc with a Mouth would probably be offended. In other words, it's glorious.
In a review which she also tweeted out on Thursday, the "Golden Girl" gave the film "four Golden Girls," calling it the "picture of the year" and ensuring us, "Ryan Reynolds looks so f**king handsome in his red leather suit."
White pretty much won the Super Bowl with her version of the dab on Sunday, and, with this review, it's clear now she wants to just take over the world.
Mission accomplished, Betty.
"Deadpool" is in theaters now.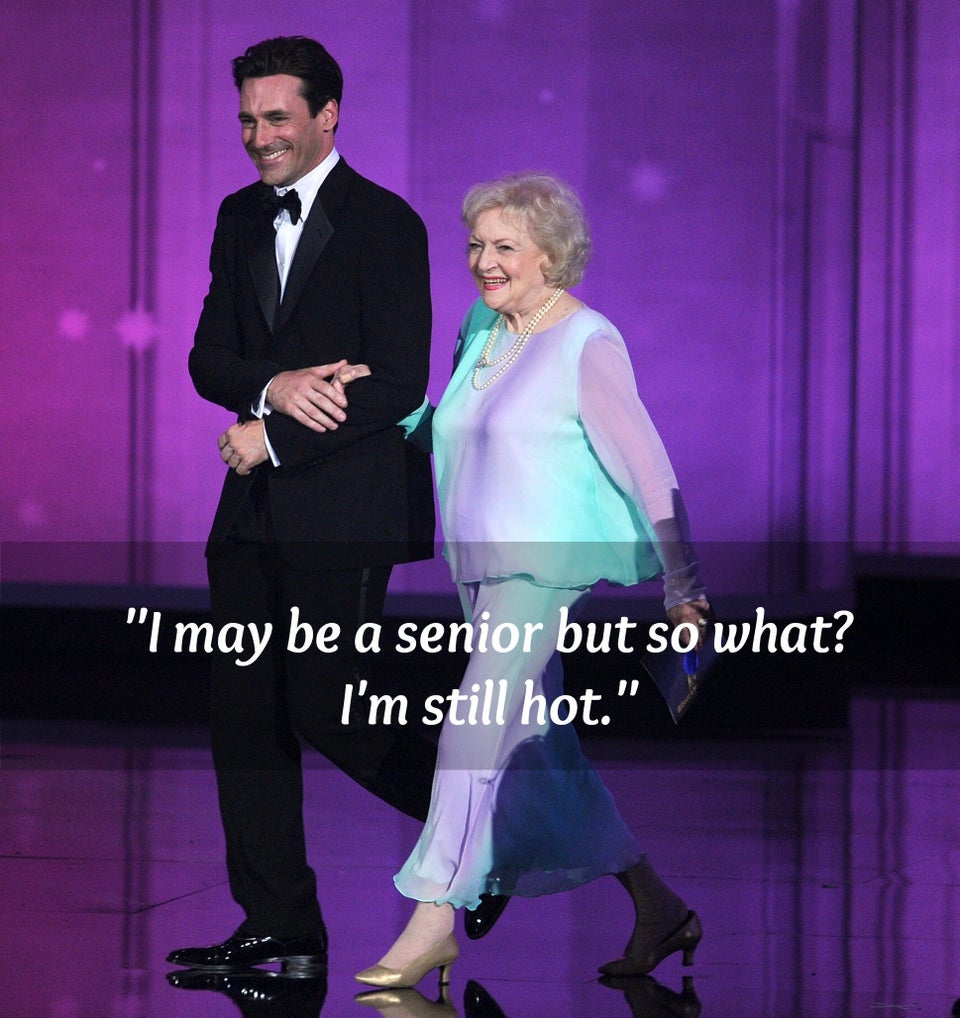 Top 10 Betty White Quotes

Popular in the Community