Betty White already has many accomplishments to her name, and now she can add Guinness World Record holder to the list.
"I was astounded when [Guinness World Records] called to tell me. Who? Me!?! It's such as honor. The book has always been fascinating to me. I can't believe I'm now associated with it," White said of her appearance in the 2014 edition of the book, adding that acting hopefuls should "do their homework and take the time to appreciate their profession. It is a privilege to do what we do."
Of her first television appearance in 1939, White revealed, "I danced on an experimental TV show, the first on the west coast, in downtown Los Angeles. I wore my high school graduation dress and our Beverly Hills High student body president, Harry Bennett, and I danced the Merry Widow Waltz. Later, Al Jarvis [a disc jockey] asked me to sit in as his girl Friday [5 1/2 hours a day, six days a week]. Four years later, I inherited the show."
AMC's "Breaking Bad" also makes an appearance in the 2014 edition of Guinness World Records as the "Highest-Rated TV Series," earning a metascore of 99 out of 100 on MetaCritic.com, which aggregates reviews from leading critics.
Guinness World Records 2014 will be available in stores from September 12.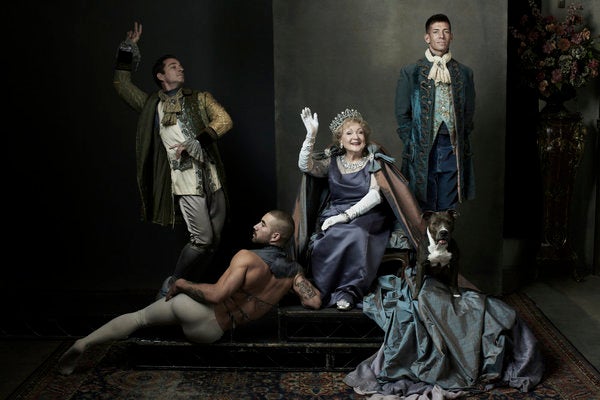 Betty White's Off Their Rockers
Popular in the Community