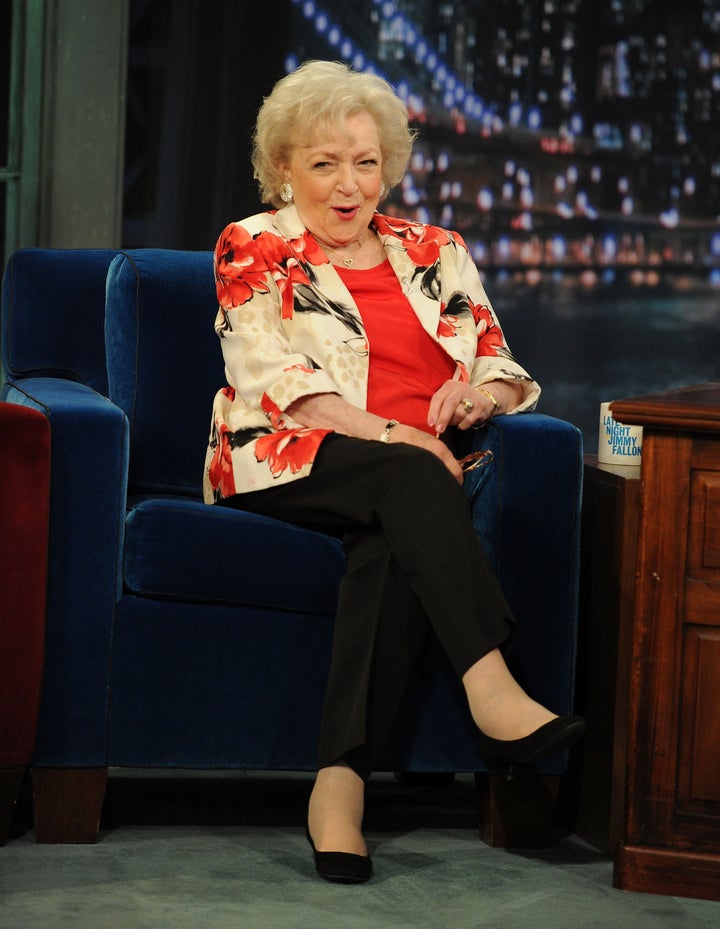 She may not have won the Emmy last week, but that doesn't seem to bug Betty White in the slightest. In fact, she's kicking it harder than ever.
The 90-year-old "Hot In Cleveland" star -- who already has won six of those statues anyway -- is bragging in style, teaming up with Luciana on a remix of her song "I'm Still Hot."
Spitting lyrics like, "I may be a senior but so what? I'm still hot," "I left my Emmys in my beatbox!" and "I will get you sweaty because I'm the big Betty!" White lets it fly with verses that will get any party dancing.
Even senior citizen mixers.
Popular in the Community