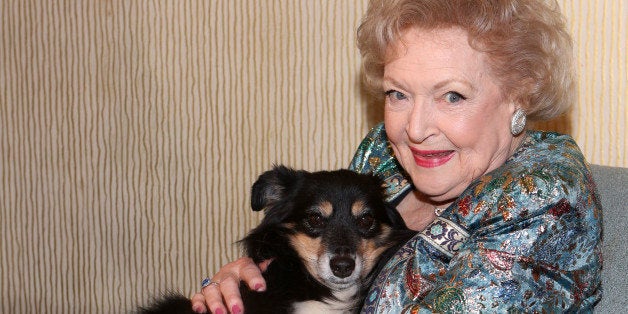 Betty White has no plans to retire and leave TV behind.
"Why should I retire from something I love so much? I'm blessed with good health; I'm blessed with being invited to participate in television, so why should I say, 'No, no, I'm retiring.' To do what? Nothing that I could possibly find to do would be as much fun as what I do for a living," White told The Huffington Post in a phone interview on Monday, Nov. 11.
The 91-year-old actress is the new face of Sharper Image for the company's holiday campaign, as seen in the video below, and she is having a ball exploring the "wonderful" gadgets. (Don't be surprised if photos of White and a certain electric putting green surface.)
"[The gadgets] are so fascinating and I'm so thrilled to be able to get up close to them," she said. "I'm dying to put one of those piano keyboards down on my living room floor, but I think I might make a fool of myself."
Read on for White's touching Christmas plans, favorite gadgets and roles, and what's next for her.
Over the years, is there a gadget that's truly surprised you?
Well, so many of them surprise me! Each time something comes up you think, "How did they do that!?" If they're going to do it, Sharper Image is the one to do it.
Right and you've seen so much over the years. Phones have just gotten smaller and smaller and smaller.
Oh, and communication has gotten so much more sophisticated every year.
Have you already selected what you're going to be giving out for Christmas?
Well, for Christmas, I usually sponsor a guide dog team. A person and a guide dog. And that's, like, a $50,000 investment, so I sponsor that and I send notes to all my friends saying a guide dog has been adopted in their honor.
That's so sweet. Do you ask for anything for Christmas?
I'm an only child and I have no family, so my golden retriever and I love to spend a quiet Christmas together. It's just delightful. It's maybe one of my few days off all year. [Laughs]
The news just came out that "Off Their Rockers" is coming back. Were you surprised?
I was surprised! We taped all the shows and we finished them last night. We've got all that one on film.
Did you see the original?
I did see the original. There's just a little difference in our age and build, but other than that we're the same person. [Laughs]
It was so cute. And seeing Valerie Harper on "Dancing With the Stars" this year was a treat, too. Do you ladies get together off camera?
Not since last night. We had a dinner and Valerie was there feeling wonderful and energetic. She's gotten good reports from her doctor. Mary was still in New York, Mary didn't come out, but everybody else -- Georgia Engel and all the producers, Witt-Thomas-Harris -- were there. It was a delightful evening! And that was just last night, so your question is very apropos.
Will there be another one on "Hot In Cleveland"?
That I don't know. We never know what's coming up until week-to-week when we get the script. We never know ahead.
And you guys are celebrating your 100th episode this season.
Uh-huh! Isn't that amazing?
It is! At this point I don't know how many hours you've logged on television.
Oh, well, I've only been in it for 65 years. [Laughs] I've never tried to count them up.
I wonder if anybody on the Internet has ever.
I have no idea. [Laughs]
Of all your TV roles, do you have a favorite one?
That's a tough question to answer. I get it a lot. But I think if I really, really tried to put it together, I think it would have to be Rose Nylund on "Golden Girls." Rose was -- she was so naive. She was a nice person, she wasn't the b--ch that Sue Ann Nivens was. [Laughs] I just liked her, but I, of course, enjoy all of them.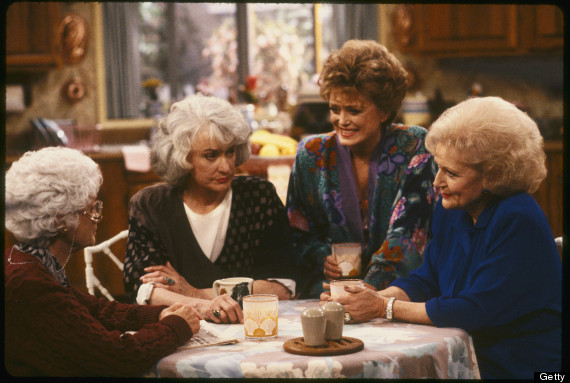 Is Rose Nylund the role you'd want to be remembered for? Like 100 years from now people are talking about you and they think of Rose.
I hardly think people are going to be remembering me for long. Once you go away, you have to be pretty special to be remembered afterwards. I don't care what role they pick, I'd be thrilled if they remember any of them!
Do you want to add anything about your charity work?
I just appreciate the fact that everybody gets to know about Morris Animal Foundation, particularly. We're an animal health organization. We fund humane studies of specific health problems of dogs, cats, horses and zoo and wildlife and I appreciate the national contributions that come in. So I have to stay in show business to pay for my animal business.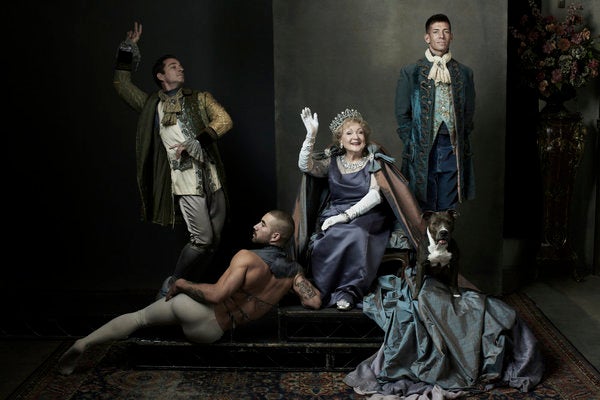 Betty White's Off Their Rockers